This might be the most epic game of tag we've ever seen.
In the video above, watch as a humpback whale either playfully chases a small pod of dolphins or makes a valiant attempt to blend in with the crowd ("A" for effort, whale).
Dolphin and whale sightings together, however, are pretty rare.
Thanks, Mother Nature, for never ceasing to astound us.
Before You Go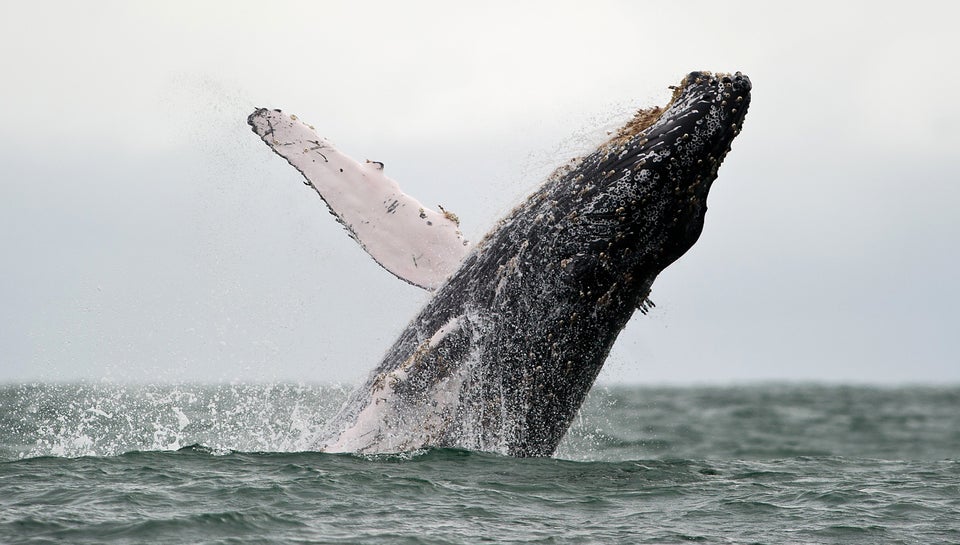 Whales In Action
Popular in the Community