This whale is everything!
Off the coast of Newport Beach, California, last weekend, a drone video captured spectacular footage of a humpback whale spraying a rainbow -- right out of its blowhole. The video was taken by Mark Girardeau, a photographer and wildlife naturalist based in Orange County, while his friend, Royce Hutain, drove the boat.
"It's really not that rare to see but the way it appears to come out of the blowhole and the angle of the shot make it extra special," Hutain told The Huffington Post in an email. "Also this is clearly a magic whale with special powers."
Girardeau filmed this majestic creature on July 5, about 2 miles off the coast of Newport Beach, operating one aerial camera while another videographer, Jason Anderson, flew a second drone. Though it isn't that uncommon to see whales spouting out rainbows (who knew?), the time and place of the crew made this moment magical.
"We saw many rainbows that day from the whales," Hutain said. "It all depends on what side we were viewing the whales from and where the sun was."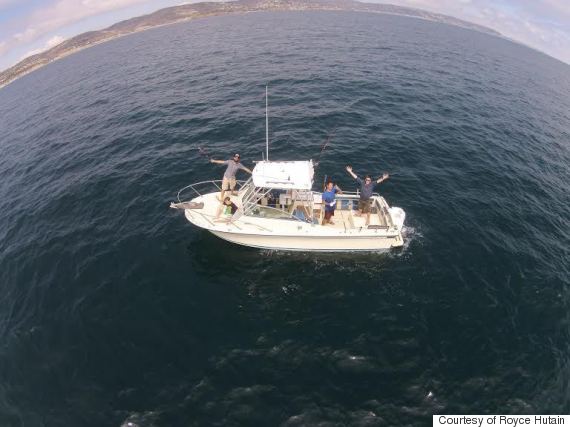 And the sun, indeed, was shining bright on July 5. According Girardeau's Instagram, the footage he captured is entirely unedited, straight off his camera, and into our hearts.
"Humpback whale producing a rainbow," he wrote. "I'd say that's better than a pot of gold."
Related
Before You Go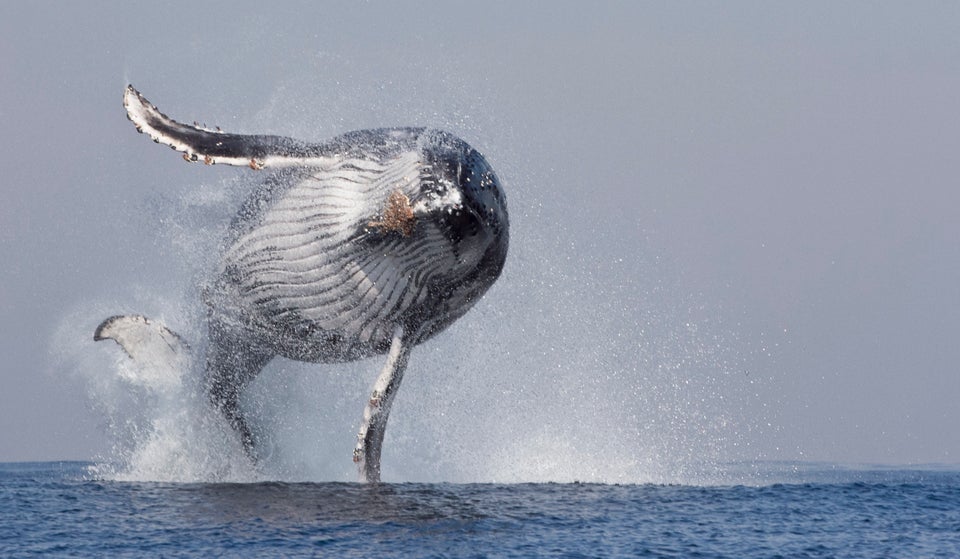 Steven Benjamin / Barcroft Media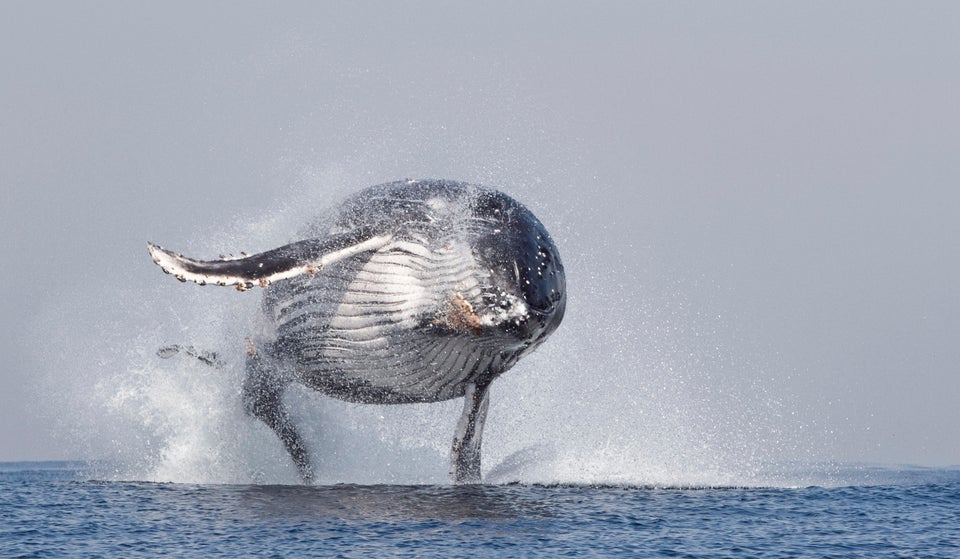 Steven Benjamin / Barcroft Media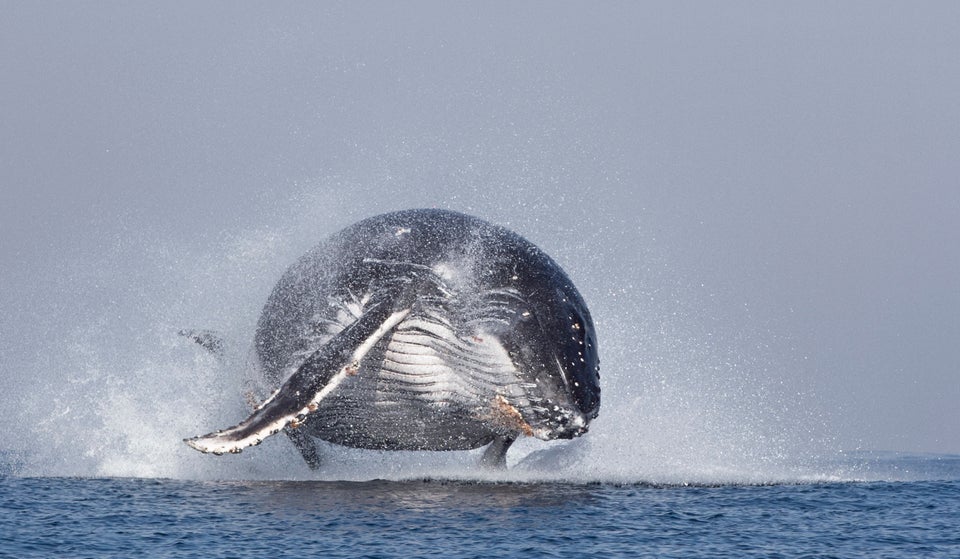 Steven Benjamin / Barcroft Media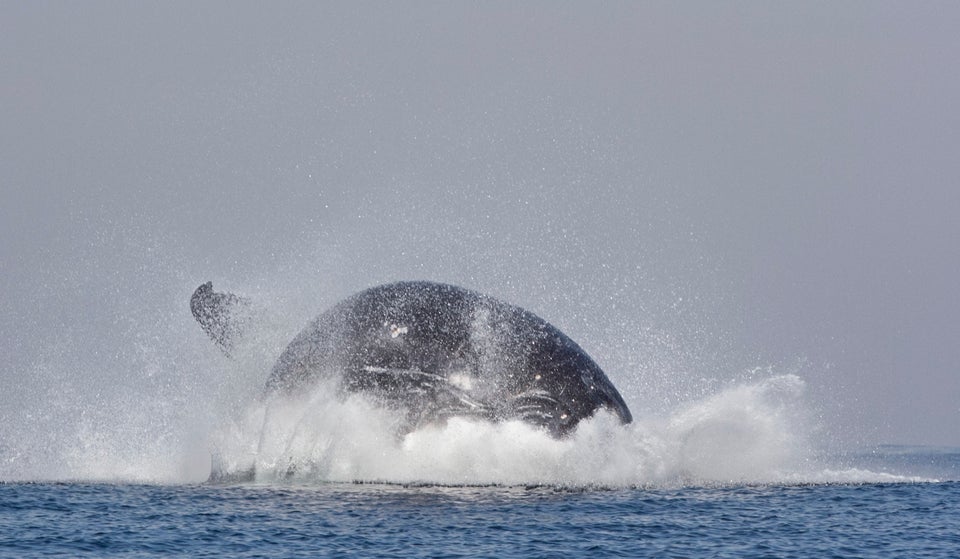 Steven Benjamin / Barcroft Media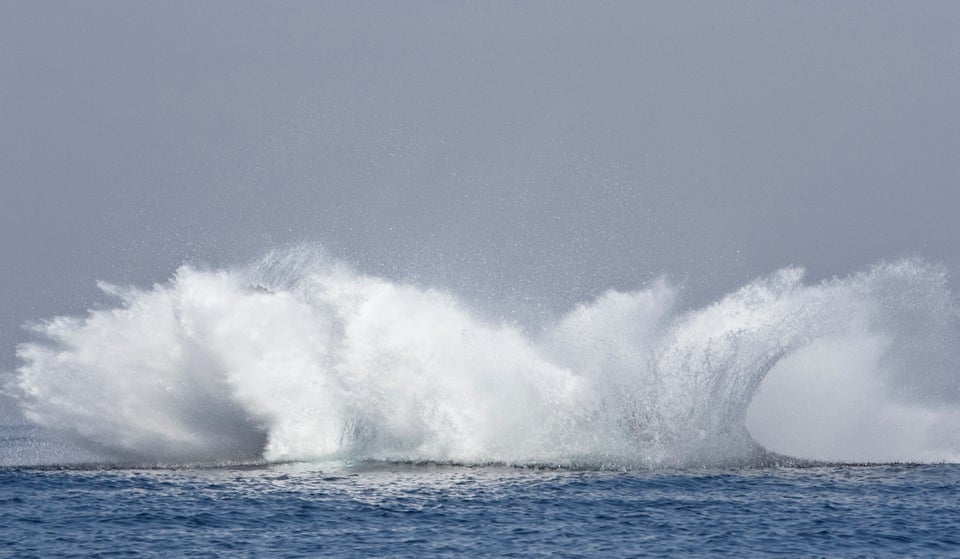 Steven Benjamin / Barcroft Media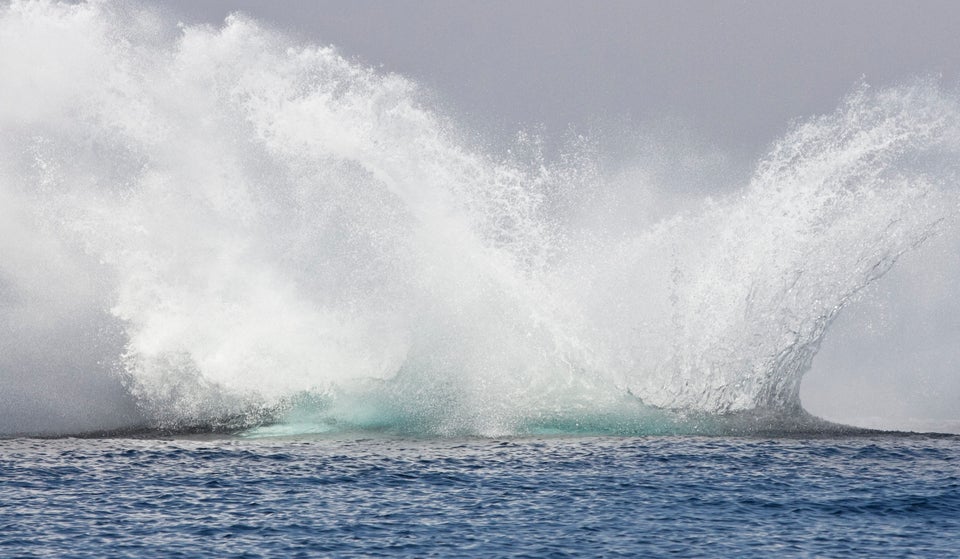 Steven Benjamin / Barcroft Media
Popular in the Community