With so many of the world's biggest environmental stories dominated by degradation, loss and rapid change, it can be quite relieving to get a little bit of good news. In the case of the world's humpback whales, it's some good news the size of a bus.
"Humpback Whales," a new IMAX documentary from MacGillivray Freeman Films, narrated by Ewan McGregor, explores the lives of these majestic creatures, their unique behaviors and their remarkable recovery from the threat of extinction. The film was shot on location in Alaska, Hawaii and Tonga over 3 1/2 years.
"We've been working on trying to get this film done for 10 years," director Greg MacGillivray told The Huffington Post. His son Shaun, who produced the film, explained that a partnership with Pacific Life finally helped make the film happen.
Shaun said that they had to be in the right spot at the right time, like any other wildlife film, but shooting such large creatures underwater was even more challenging. "It was tough, but we ended up getting fantastic shots," he said.
The film is about celebrating these remarkable animals, said Fred Sharpe, a scientist who's featured in the film, and "their unusual cooperative behaviors and social prowess." The filmmakers were able to capture footage of humpbacks' bubble-netting behavior, during which they work together to create a net of bubbles and trap schools fish.
Sharpe's work also includes freeing whales from entanglements with nets and derelict fishing gear. Sharpe said there were 30 confirmed entanglements off California last year and they've already responded to three this year. "If we get our gear on the animal, I've been 100 percent successful in disentangling," he told HuffPost.
Amanda Keledjian, a marine scientist with the advocacy group Oceana who was not involved with the film, told HuffPost that the central North Pacific population of humpbacks, which spends its summers in Alaska and winters in Hawaii, has been growing about 7 percent per year since the early 1980s. But there are only an estimated 1,500 whales left in that population, so recovery efforts are ongoing.
"This emerging success story is a great example that when the appropriate precautions and protective regulations are put in place, populations can in fact begin to rebuild," Keledjian said. "We have to hope that other dwindling populations of marine animals, such as some sharks and sea turtles situations, can garner the same amount of concern and attention in the coming years."
The MacGillivrays hope the film inspires the public to care more about the health of the oceans and marine animals and get kids inspired about science and oceanography.
"It's amazing how much more we still have to learn about these incredible animals," Shaun said.
The film is also sponsoring an online sweepstakes featuring a grand prize trip to Alaska with a voyage aboard a ship featured in the film. U.S. residents can enter through April 3 on the film's website.
"Humpback Whales" opens on Feb. 13. Watch an exclusive clip from the film above and a making-of webisode below.
Before You Go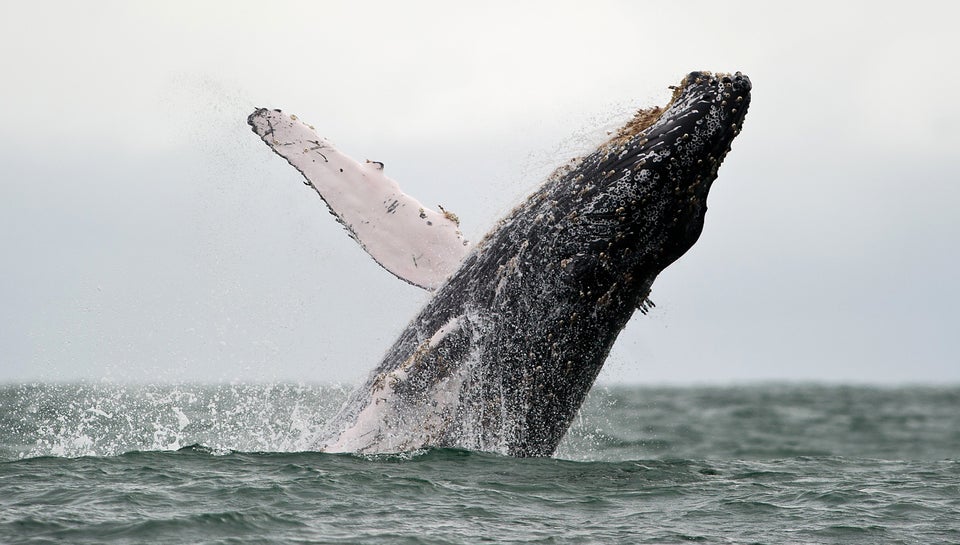 Whales In Action
Popular in the Community