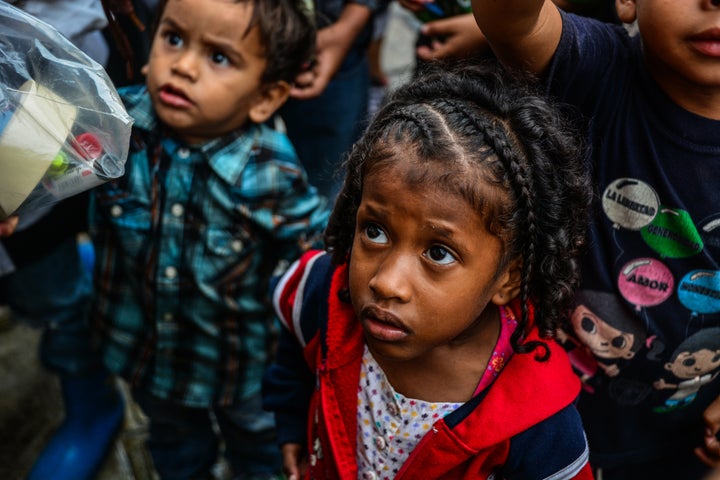 Children in Venezuela are suffering from and dying of acute malnutrition at a staggering rate, according to a report from The New York Times published Sunday.
The Times spoke to doctors at 21 public hospitals across the country, who say there have been roughly 2,800 cases of child malnutrition and nearly 400 deaths due to the condition in the last year.
The result of a five-month investigation, the Times' interactive report includes firsthand accounts of several families who'd lost months-old children after being unable to find baby formula.
"Sometimes they die in your arms just from dehydration," Dr. Milagros Hernández, a doctor who works at a children's hospital in the northern city of Barquisimeto, told the newspaper.
Hernández said she saw a spike in malnourished patients by the end of 2016.
"But in 2017 the increase in malnourished patients has been terrible," she added. "Children arrive with the same weight and height of a newborn."
The Times also examined other symptoms of the country's crisis: malnutrition among adults, children joining violent street gangs as a result of a lack of food at home, and women seeking sterilization after it became too difficult to properly care for a child in the country's current state.
Rising mortality rates in Venezuela made headlines in May, after then–Health Minister Antonieta Caporale's department released the government's first health statistics in two years.
Read The New York Times' full interactive report on Venezuela here.
Popular in the Community