Warning: This post contains graphic nudity and may not be suitable for work environments.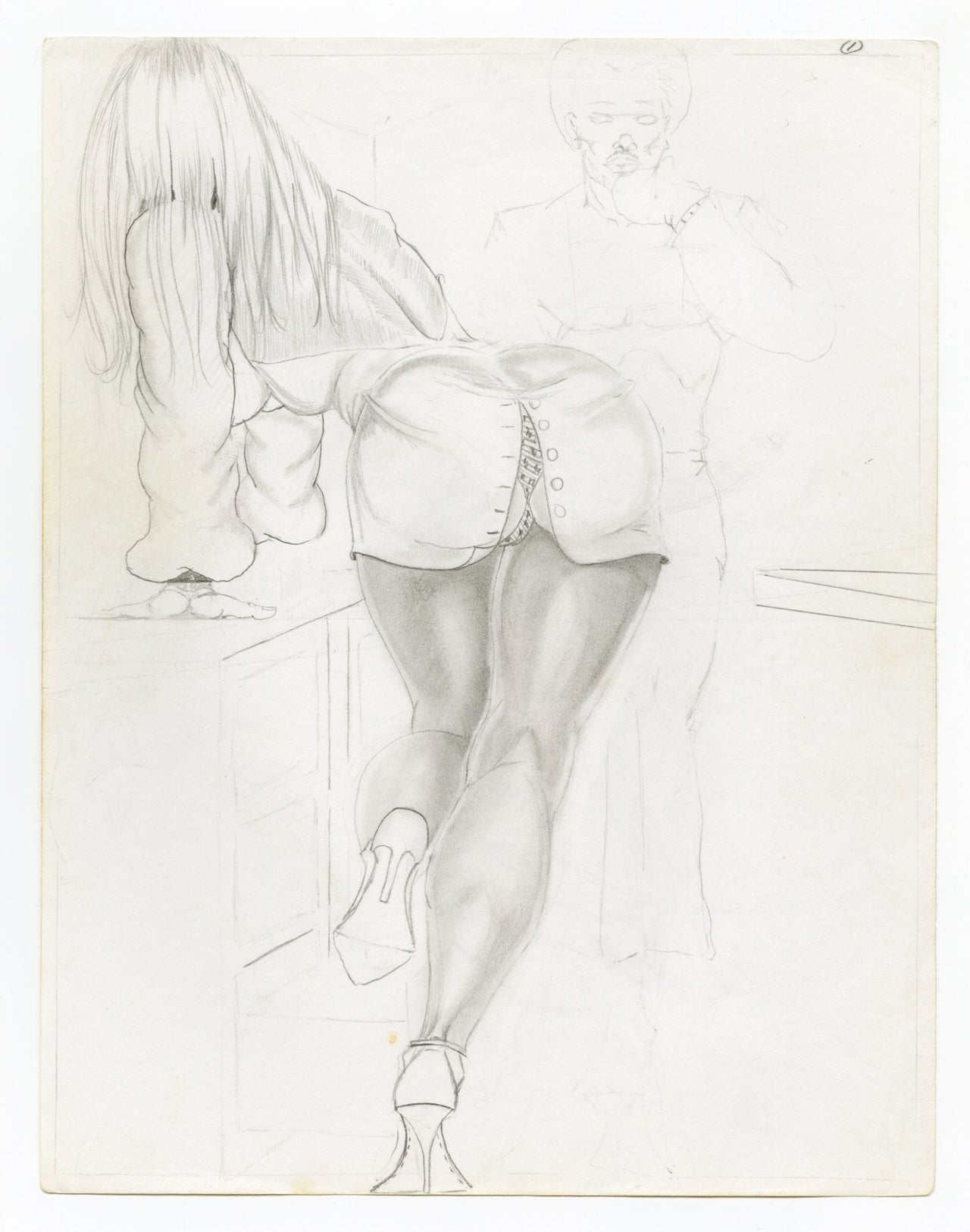 Everything we know about artist William Crawford we've gleaned from the works he left behind -- approximately 950 graphite on paper drawings, which were discovered in an abandoned house in Oakland, California.
Just a few of the drawings are signed William Crawford, occasionally W.M. Crawford or Bill. Many of the delicately rendered depictions appear on the backsides of ambiguous prison rosters dated 1997. It's generally acknowledged, then, that whoever this Crawford was, he spent time in a California state prison in the 1990s, and, seized with desires that couldn't be consummated, he drew.
And boy, did he draw. Buxom bombshells in leather bodices mid-rip, mustachioed gentlemen right out of a '70s porno, groups of two, three, four, and sometimes more, engaging in playful, even violent, sexual play. Captured from a variety of angles and perspectives, Crawford creates jungle gyms of erotic exploration, each frame featuring a melange of licks, sucks, kisses and penetration, often complete with an eager onlooker. Some of the drawings contain dialogue, and some seem but a fragment of a larger, complex story. But due to the lack of information about the artist and his world, we're left to individually make sense of the rogue parts and positions.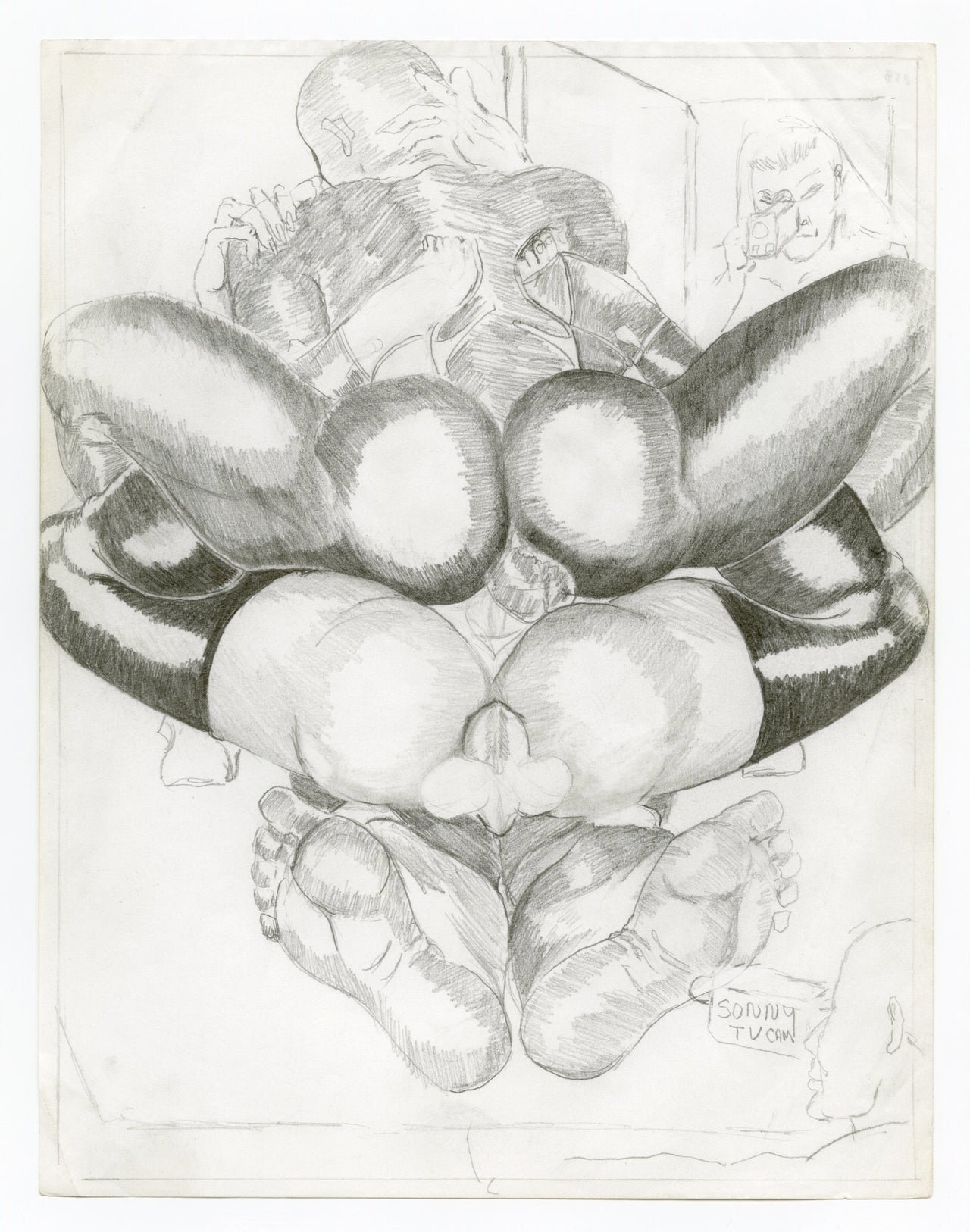 Crawford's drawings, reminiscent of early fetish comics by Eric Stanton and Tom of Finland, incorporate trends dating back to the '70s and '80s -- the leopard miniskirts, hoop earrings, those damned mustaches. And yet they were made, most likely, around 1997, leading many to believe Crawford had been locked up for years, removed from the pop cultural landscape that was flourishing around him. It had probably been just as long since he'd had a sexual partner.
The drawings can be disturbing. In one double-penetration scene, featuring three bodies smushed parallel like a sandwich, a man can be seen filming the sex act from the doorway.
The kind of sex brought to life in Crawford's work, as you most certainly have ascertained by now, is not the kind of sweet love-making you do with your longterm honey on anniversary night. No, this is raw erotica, removed from the actual arena of bodily touching, focused on the shadowy wilderness of the imagination. In the words of French cultural theorist Georges Bataille: "Eroticism, unlike sexual activity, is a psychological quest independent of the natural goal: reproduction."
Bataille's thorough grasp of eroticism can also help make sense of the violence and aggression featured in some of Crawford's drawings. "Eroticism always entails a breaking down of established patterns, the patterns, I repeat, of the regulated social order basic to our discontinuous mode of existence as defined and separate individuals," he writes in 1957's Eroticism.
"In essence, the domain of eroticism is the domain of violence, of violation ... The most violent thing of all for us is death, which jerks us out of a tenacious obsession with the lastingness of our discontinuous being ... The whole business of eroticism is to destroy the self-contained character of the participators as they are in their normal lives."
So, according to Bataille, death and eroticism are never too far apart. Eroticism, not necessarily sex, is about indulging taboos, dissolving boundaries, violating norms, thus in a way preparing us for the inevitable transgression of everyday life so heavy it's impossible to imagine: death.
There is one clue amidst these strange details that might help us make sense of Crawford's X-rated oeuvre, and that's the recurring character in his drawings: the man filming the sex act. Thought to be Crawford himself, this character often looms on the periphery of sex acts, perhaps alluding to the artist's real distance from physical encounters in the flesh.
Crawford's fantastical visions could never occur in real life. They're rendered from too bizarre of angles, with certain elements meticulously obscured and others left naked and ghostly. A human body switches from realistic to cartoonish before disappearing before your eyes. Like with so many artists isolated from physical and sexual interaction, the act of creation becomes the climax.
William Crawford's "More Worried Than a Worm in a Bird's Nest" runs from Oct. 30 to Dec. 5, 2015, at Farago in Los Angeles.
Note: As many readers have kindly pointed out to me, what I initially recognized (and feared) was a toe tag in the image above is most likely another camera. Thanks for your diligent attention to detail!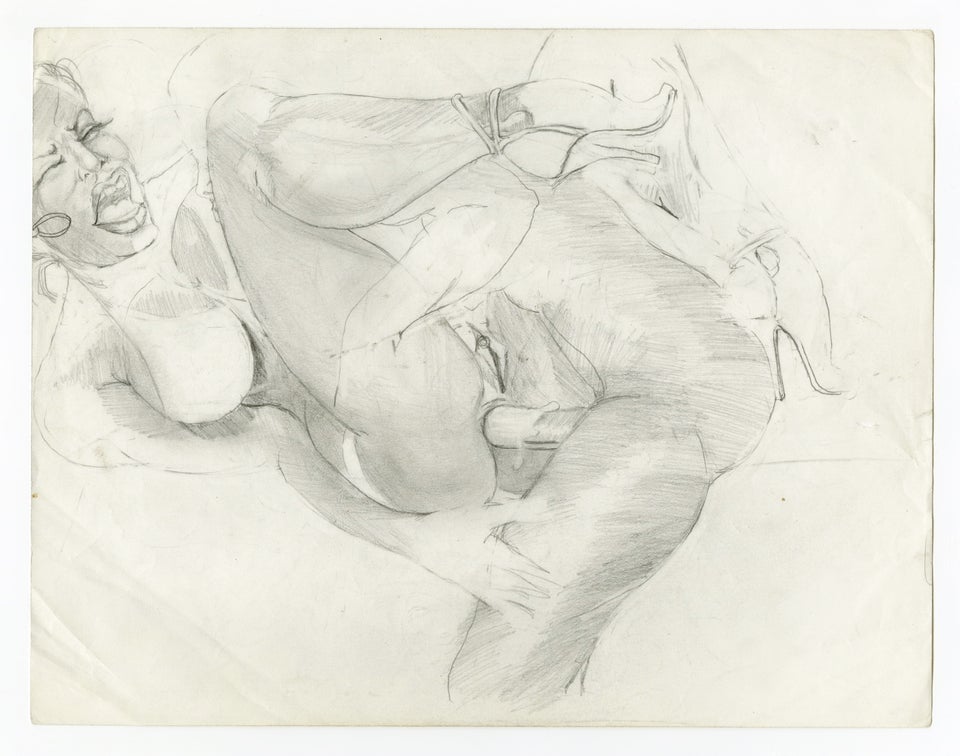 William Crawford Untitled, Circa 1997 Graphite on paper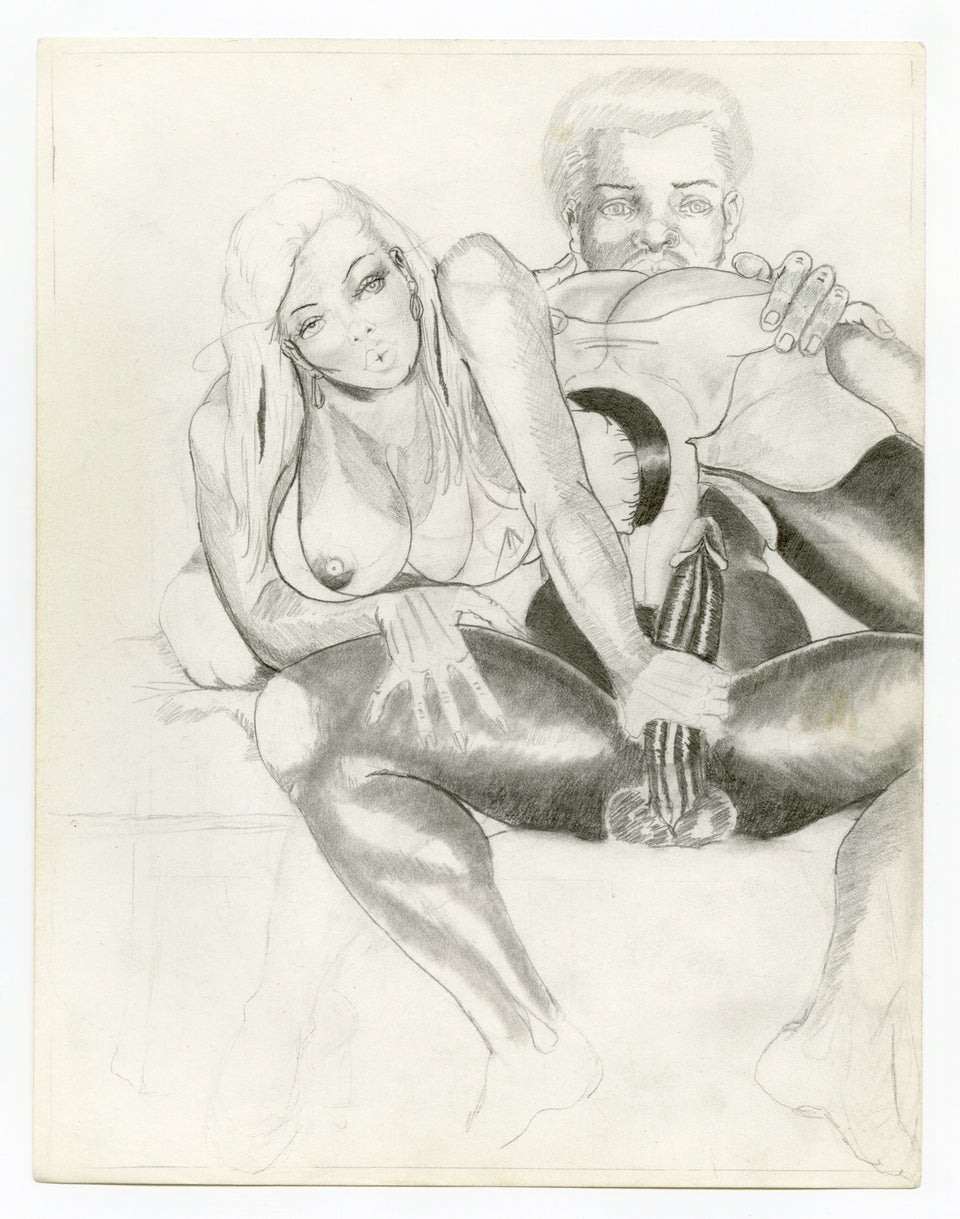 William Crawford Untitled, Circa 1997 Graphite on paper 11x 81/2in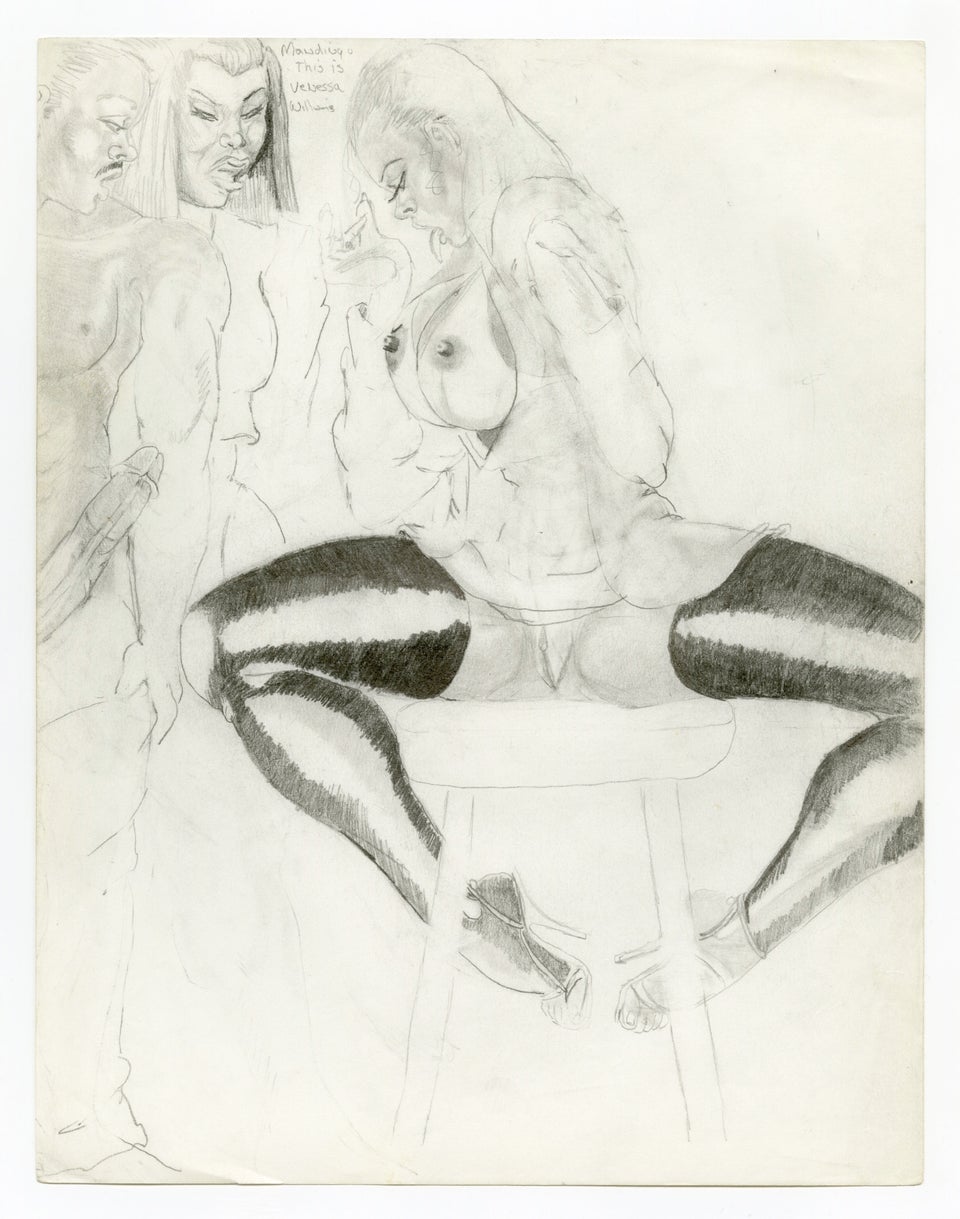 William Crawford Untitled, Circa 1997 Graphite on paper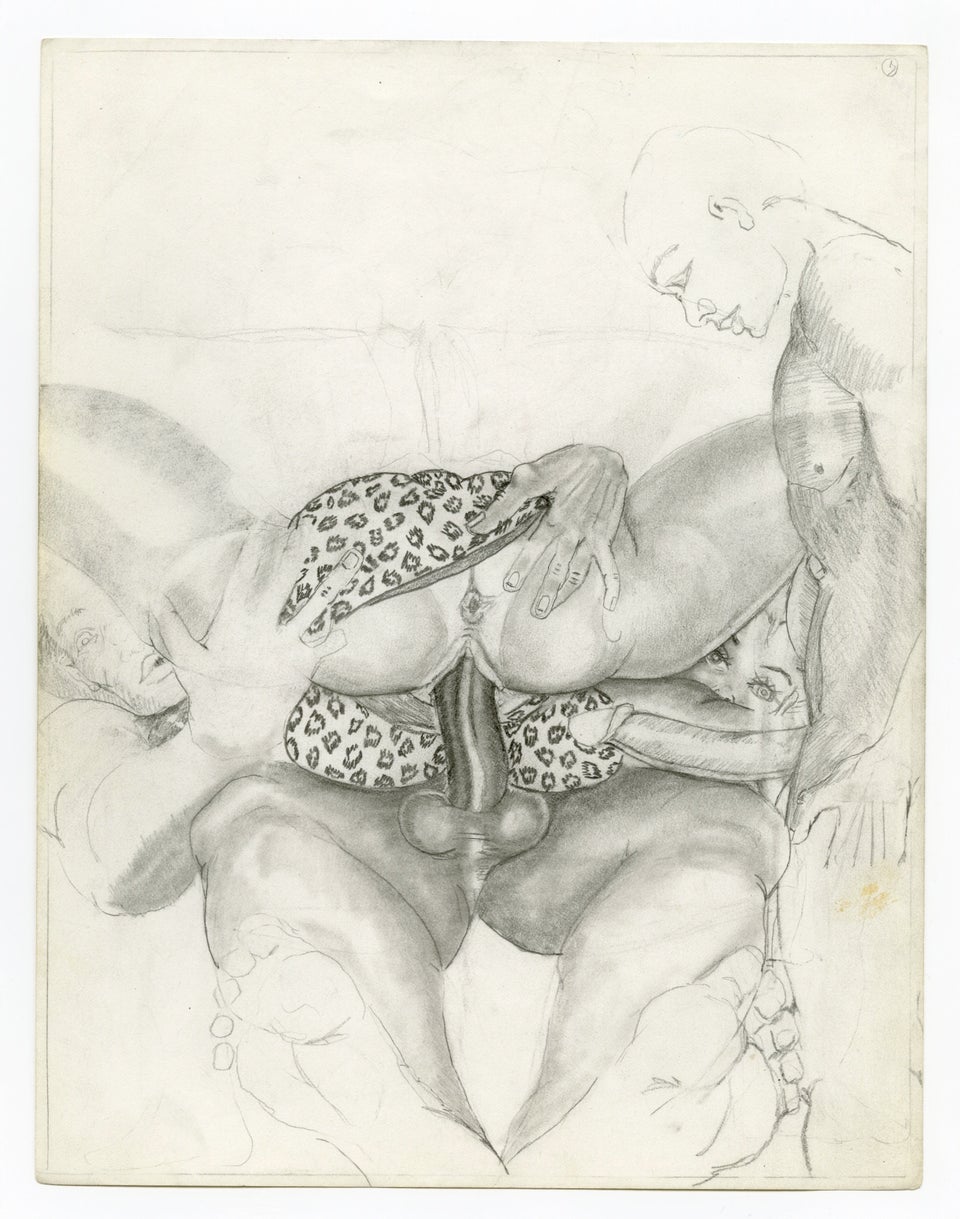 William Crawford Untitled, Circa 1997 Graphite on paper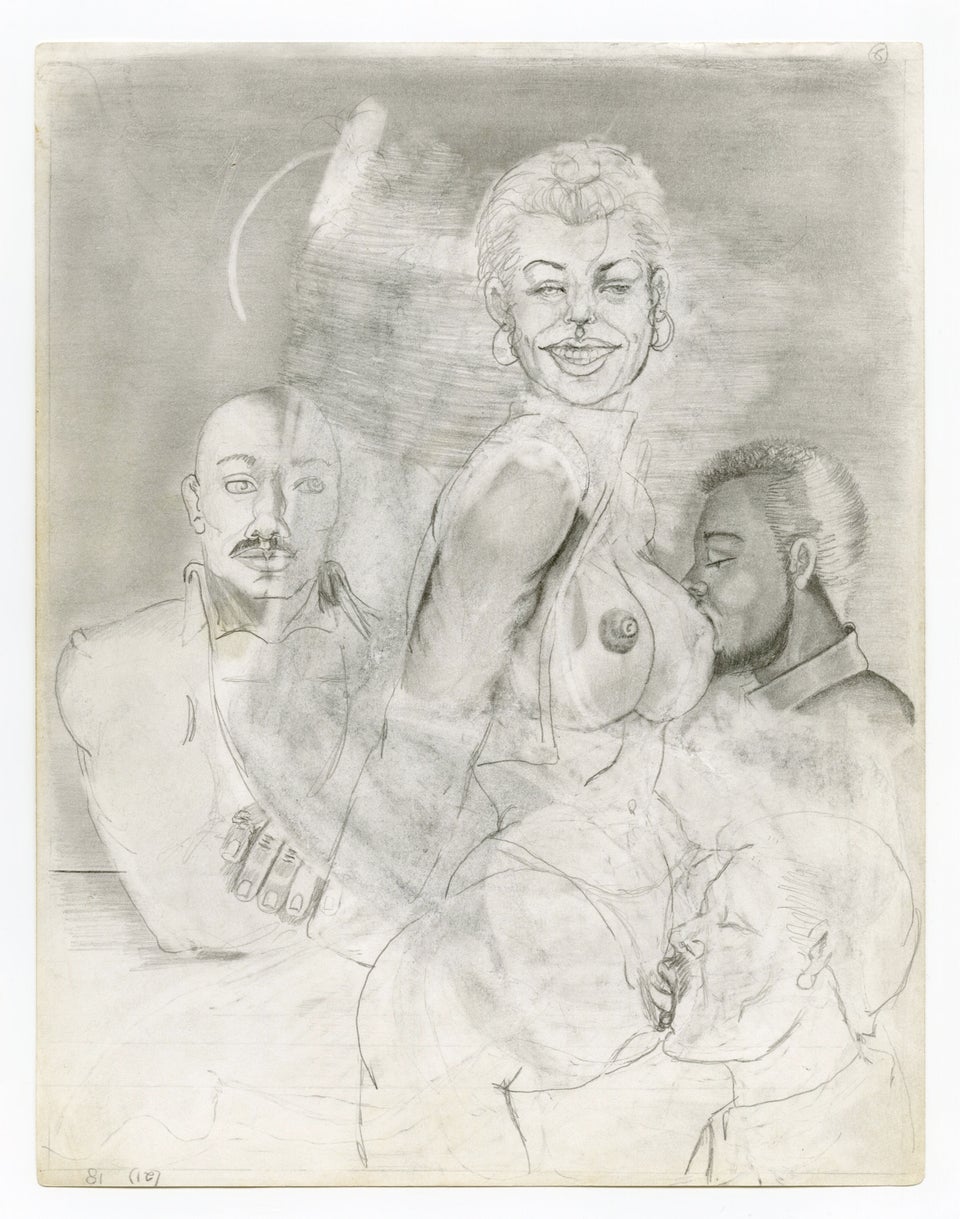 William Crawford Untitled, Circa 1997 Graphite on paper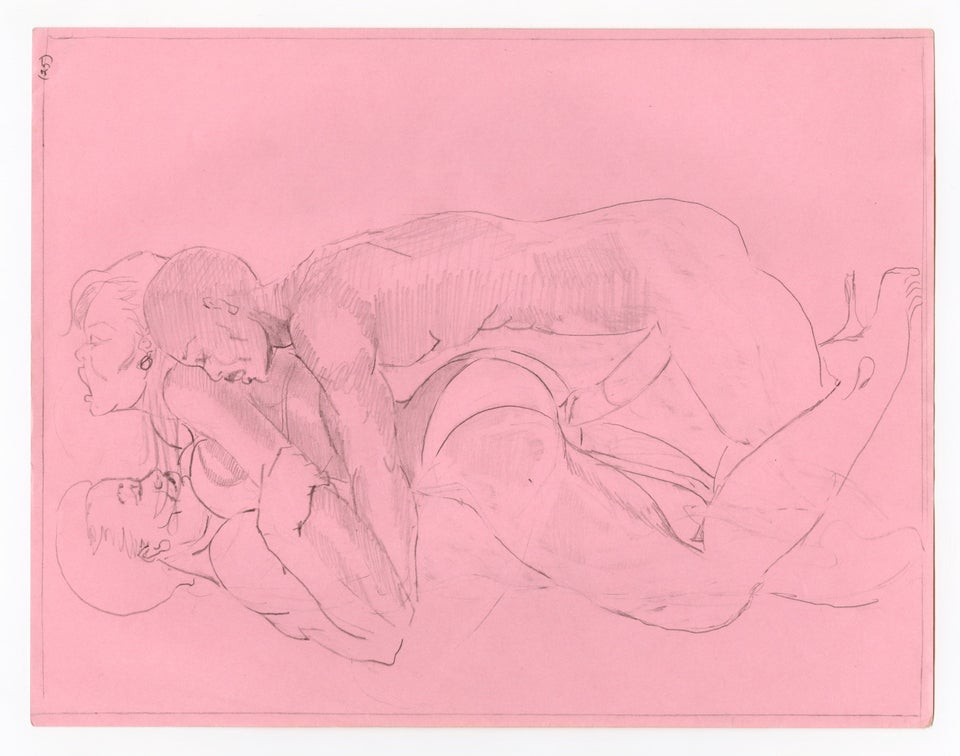 William Crawford Untitled, Circa 1997 Graphite on paper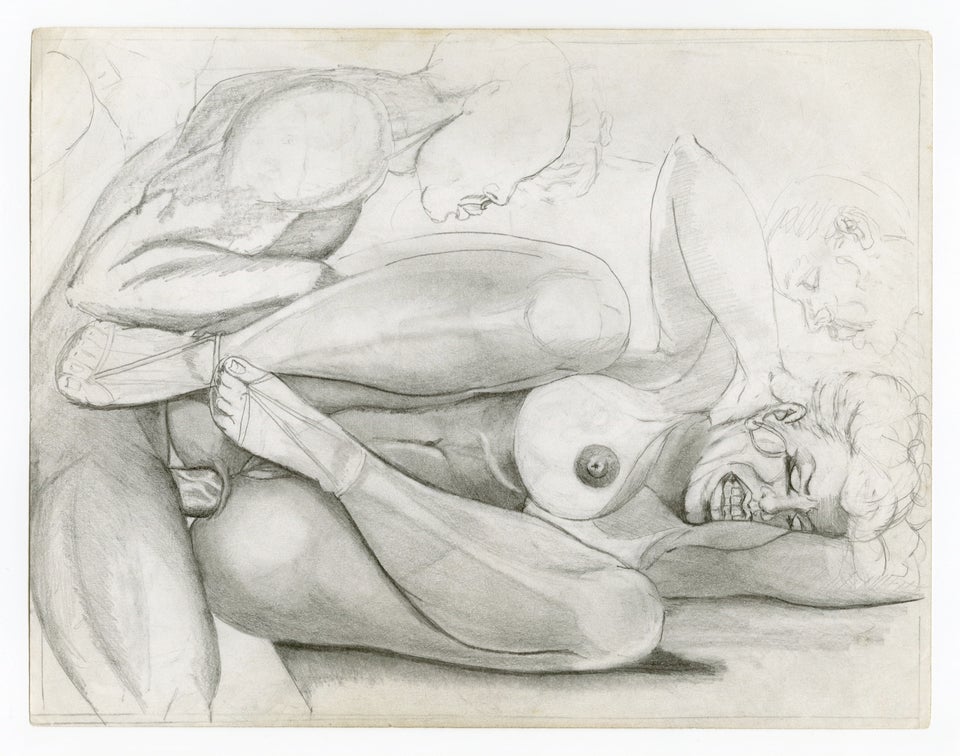 William Crawford Untitled, Circa 1997 Graphite on paper 81/2x 11in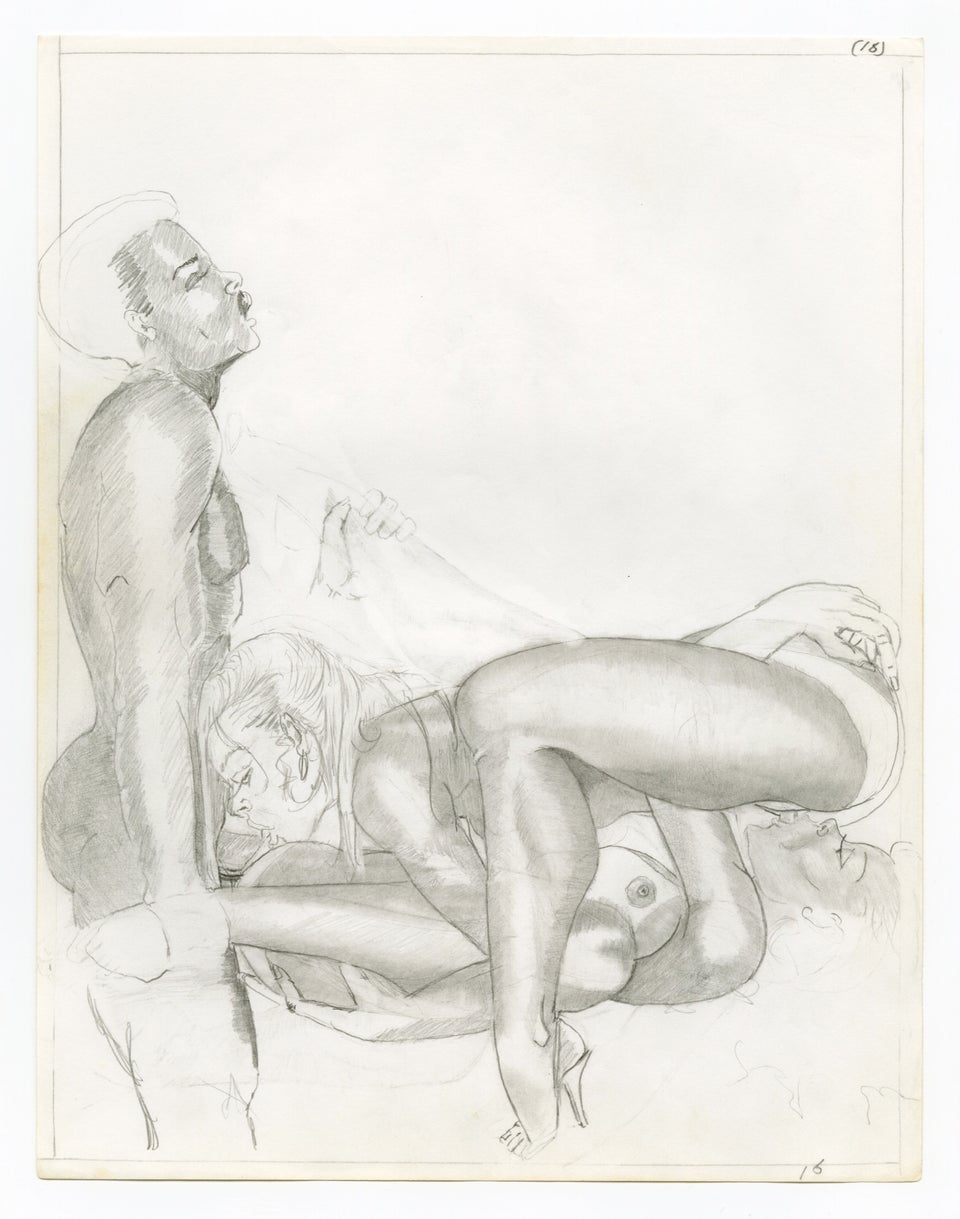 William Crawford Untitled, Circa 1997 Graphite on paper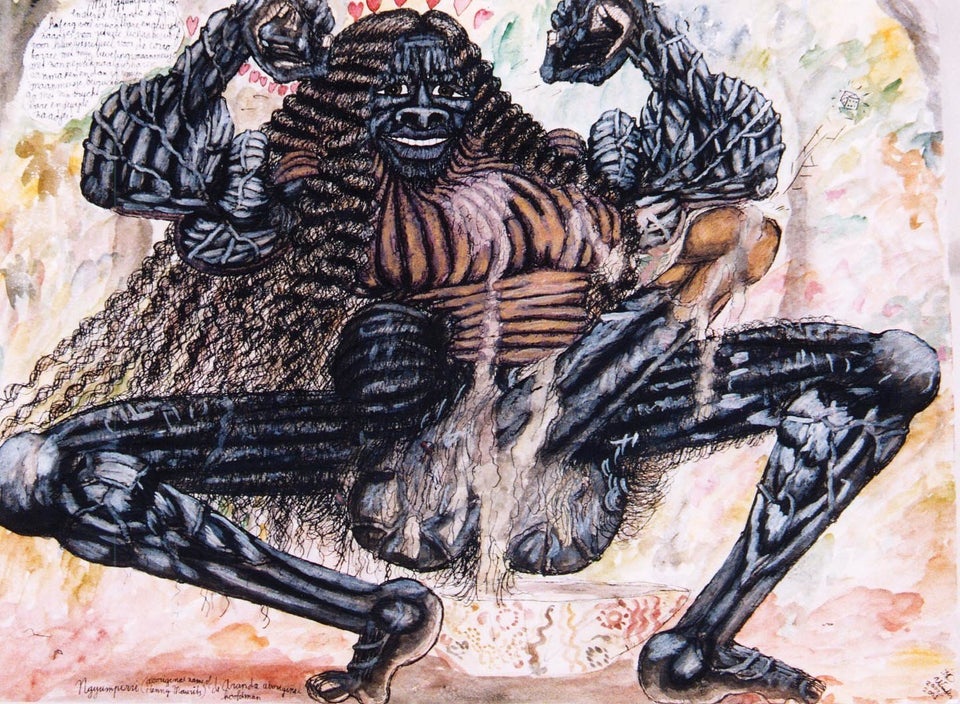 Raw Erotica
Related
Popular in the Community