Hundreds of passengers aboard Royal Caribbean's Ovation of the Seas cruise ship were stricken with the Norovirus on a recent cruise from Singapore to Hobart, Tasmania in Australia. The Ovation of the Seas has a capacity of 5,000 passengers and 1500 in crew members - making it the world's fourth largest cruise ship and the largest cruise ship to ever sail in Australian waters.
The Norovirus is a gastrointestinal disease with symptoms that include headaches, nausea, projectile vomiting and uncontrollable diarrhea that can occur aboard cruise ships as well as within the shore side population. The Norovirus is primarily spread through unclean hands and surfaces like doorknobs, elevator buttons, and utensils.
While RCCL's medical team aboard the Ovation of the Seas should be congratulated for containing the spread of the virus to a few hundred passengers, the real question should be asked as to why cruise ships seem to have these issues more than other land-based resorts.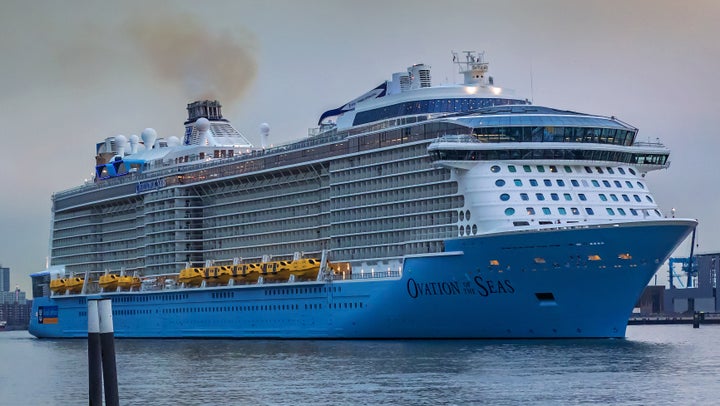 According to the Center for Disease Control or CDC: Norovirus outbreaks on cruise ships are really not that common. From 2008 to 2014, of the 74 million passengers who sailed on cruise ships in the CDC's jurisdiction which only included ships Cruise ships that have a foreign itinerary with U.S. ports - only 129,678 (.18%) passengers and 43,132 (0.15%) crew members were diagnosed with a gastrointestinal illness; and only a small proportion of those cases (1 in 10) were part of a Norovirus outbreak. But the data is incomplete as it only looks at cruises three days or longer and excludes cruises greater than 21 days. And cruise ships like RCCL's Ovation of the Seas fall outside of the CDC's jurisdiction - since the ship did not visit a US port.
If you are planning on booking a cruise this holiday season, for yourself or your family, as a cruise ship accident lawyer in Miami, I strongly recommend that you visit the CDC's website to see just how clean your ship is. Recently, Norwegian's Breakaway was inspected and several serious violations were found - putting passengers at risk for food-borne illnesses and earning NCL the abysmal rating of 89 out of a possible 100 score. Inspectors cited NCL for having found dirty dishes, fruit flies and condensation in the pantry and other areas. This poor result is nothing new for NCL - as its Breakaway has scored the following over the last several inspections:
Norwegian Breakaway - Score (11/28/17): 89/100
Norwegian Breakaway - Score (07/02/17): 95/100
Norwegian Breakaway - Score (03/21/17): 92/100
Norwegian Breakaway - Score (05/08/16): 88/100
As of today, NCL has not submitted a corrective report to the CDC.
Regardless of which cruise line you decide to book for your next vacation - while onboard, it is very important to always wash your hands before eating, drinking, and smoking and always after you touch your face or go to the bathroom. If you see someone get sick, vomit, or have projectile diarrhea, leave the area immediately and report it to ship security.
Popular in the Community