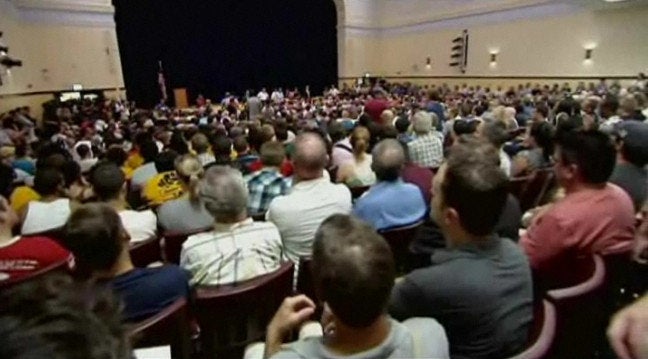 Story by Kate Sosin, courtesy of the Windy City Times
In the midst of a community uproar over violent crime in Lakeview, the much-anticipated July 6 CAPS 2324 and 2331 meeting, drew nearly 800 people and a debate so heated that it often turned into a screaming match across auditorium aisles.
Nearly everyone who attended the meeting seemed to leave the Inter-American Magnet School, 851 W. Waveland, bleary-eyed and exhausted hours later.
The CAPS ( Community Alternative Policing Strategy ) meeting, which is held regularly, was widely attended due to a string of recent violent attacks that have increasingly concerned residents who say that the neighborhood is unsafe. The most recent attack, a July 3 stabbing, drew national attention because it was caught on video.
Residents called on 23rd Dist. Commander Kathleen Boehmer and 44th Ward Ald. Tom Tunney to address what they said was a rise in crime.
"Boystown is a danger zone," said Kevin O'Brien, a Lakeview resident, who also chastised Boehmer and Tunney for what he called an inadequate public response to the issues.
REAL LIFE. REAL NEWS. REAL VOICES.
Help us tell more of the stories that matter from voices that too often remain unheard.