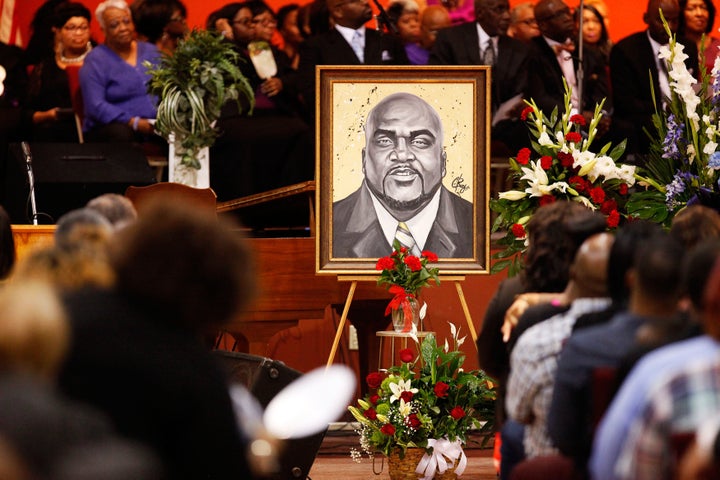 An unarmed black man shot and killed by a white police officer in Tulsa, Oklahoma, was remembered at a funeral service on Saturday as a father of four with a good heart.
The solemn, music-filled service at Antioch Baptist Church for Terence Crutcher, 40, drew hundreds of mourners, many of whom fanned themselves or stood to sing and applaud on a warm evening in north Tulsa.
Crutcher's death last week and the fatal shooting of a black man earlier this week by a police officer in North Carolina are two of the latest officer-involved shootings to stoke concerns about biased policing in the United States.
"We're not going to stop until we have full justice, say it, full justice," Demario Solomon-Simmons, an attorney for the Crutcher family and his former friend, told attendees, who responded by echoing his words "full justice."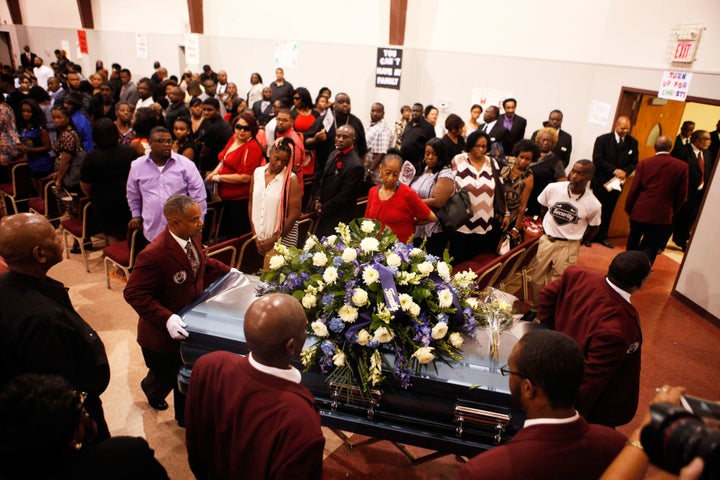 The funeral service came one day after Betty Shelby, the 42-year-old Tulsa police officer who shot Crutcher on Sept. 16, was booked on a first degree manslaughter charge. She is free on bond and faces at least four years in prison if convicted.
Tulsa police released two videos on Monday, one from a helicopter and the other from a dashboard camera in a patrol car, which show Crutcher holding his hands in the air shortly before he was shot in the chest next to his vehicle. Police said Crutcher was unarmed and there was no weapon in the vehicle.
Shelby was responding to a separate call for a domestic disturbance when she saw Crutcher on the road. She told investigators that Crutcher failed to comply with her instructions and she feared for her life, according to an arrest warrant affidavit.
In one video, a police officer in audio from a helicopter says "that looks like a bad dude too, could be on something."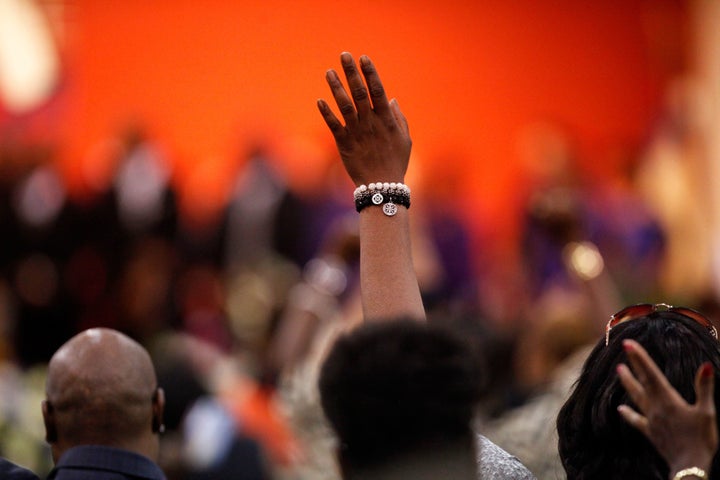 Solomon-Simmons, in his speech at the funeral on Saturday, made reference to those words, saying "Terence was a great dude, let's give it up for Terence."
Other speakers remembered Crutcher as a father of four with a good heart who was going to school to improve his life.
Reverend Cortes Rex sang what he described as Crutcher's favorite song, "My Soul Has Been Anchored in the Lord."
The service came hours after dozens of people gathered at the courthouse plaza for a rally organized by Black Lives Matter Oklahoma, the ACLU of Oklahoma, the NAACP and other groups.
(Writing by David Bailey and Alex Dobuzinskis; Editing by Leslie Adler and Michael Perry)
Popular in the Community