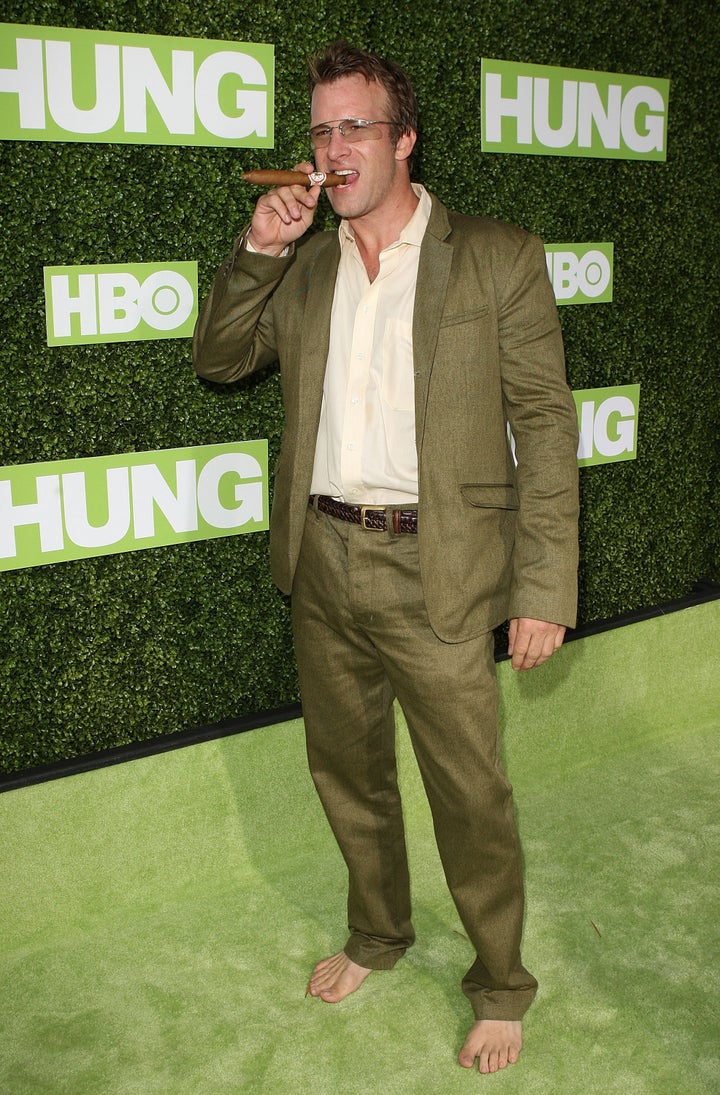 Thomas Jane plays an unusually well-endowed basketball coach on HBO's 'Hung,' but how does he measure up in real life? The actor talked with Uinterview.com about his penis, his favorite sexual positions and his new movie, 'The Dark Country.' Here are some highlights.
On how his wife, Patricia Arquette, responded to his role:
I showed her this thing I'd been doing, The Mist, which is about creatures from another dimension. And then I showed her this script called Hung, about a guy with a giant dick. And she said, "Great, more science fiction!"
On reasons for the show's success:
We are born to be insecure about [our] penises. I was actually quite happy with mine until I did Hung. Now I don't know what to think of it, maybe I'm not big enough. I was basically really happy with mine, now I've got all these issues and I have to go see a shrink.
I know now what it's like to be a woman because I now have to say during a conversation, 'Hey my eyes are up here!' They don't even know that they are doing this. They look at me like they would someone on TV - 'No actually I can see you too, this reality thing goes both ways.'
Calling all HuffPost superfans!
Sign up for membership to become a founding member and help shape HuffPost's next chapter