Femcai Radio posted slow-motion, zoomed footage of the two clips. One clip shows Laszlo tripping a man carrying a child, who both fall to the ground.
Another shows Laszlo kicking a boy and then a girl, who both keep running:
The Guardian reports Laszlo may face charges of violence against a member of the community, which could carry a prison sentence of up to five years.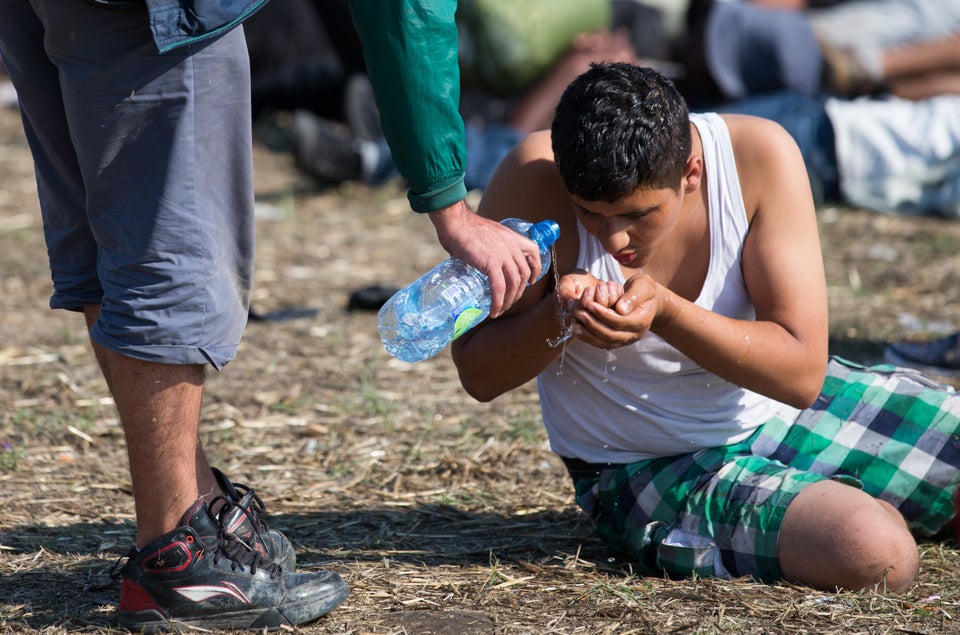 Migrants And Refugees At Hungary's Border
Popular in the Community