It lasted less than three weeks, from October 23 until November 10, but the Hungarian Revolution that convulsed Budapest and the rest of Hungary in late 1956 sent shock waves through eastern and central Europe that reverberated for decades. In the eyes of most historians, in fact, the short-lived popular uprising was the first rip in the USSR's Iron Curtain.
This October 23 is not only the anniversary of the start of the revolt, but the 25th anniversary of the end of the Hungarian People's Republic in 1989, not long before the Berlin Wall finally came down.
The general lineaments of the 1956 conflict are well-known: In the autumn of that year, hundreds of thousands of Hungarians, in cities and the countryside, rose up against occupying Soviet forces and, critically, against the country's brutal, homegrown secret police, the State Protection Authority. For a few heady weeks, it seemed like the insurgents might actually push the Russians out altogether. By mid-November, though, the Soviet army had regrouped and launched an all-out assault on a nation that was, nominally, both an ally and a protectorate.
Roughly 3,000 Hungarian civilians--men, women, children--were killed during those three weeks. The uprising was crushed. But the ripples of the revolt--the Prague Spring in '68, Poland's Solidarity trade union movement in the 1980s and other rebellions, large and small--were wide-ranging, and long-lasting.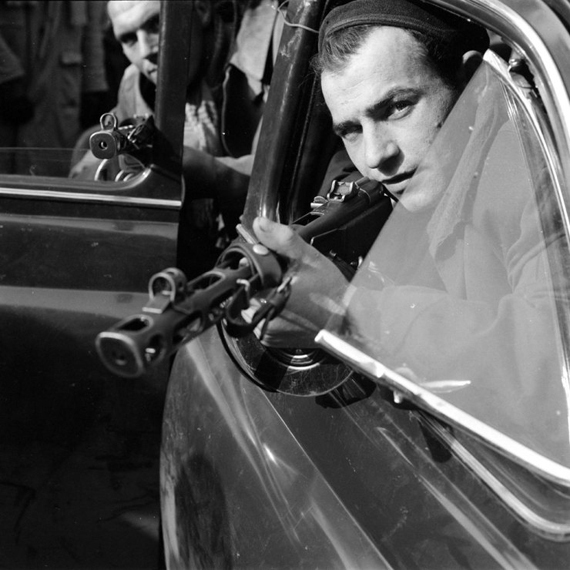 Not published in LIFE. Hungarian rebel fighters, Budapest, 1956.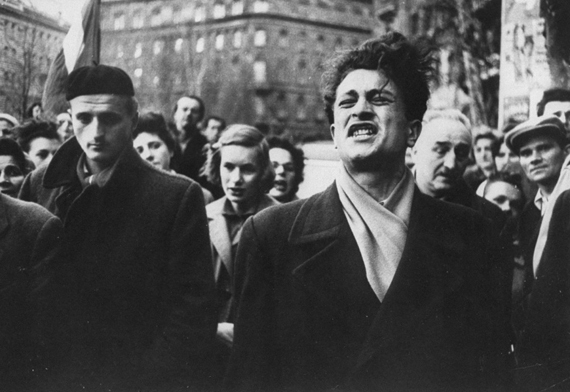 Caption from LIFE. "A young Hungarian, one of a crowd of 400 which came to the U.S. legation to demand U.N. help for their cause, grimly grits out the words of his country's stirring song, 'Magyars rise, your country calls you.' The police cleared the square with rifle butts and the sound of singing died."
Support HuffPost
The Stakes Have Never Been Higher
Related
Popular in the Community