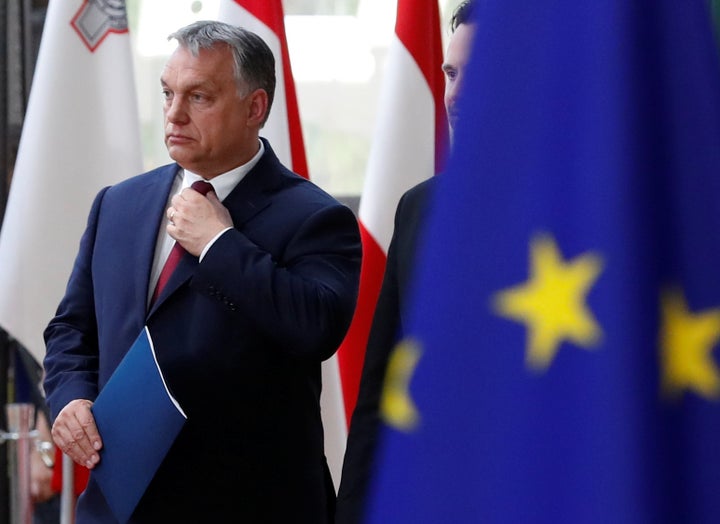 The migration crisis dominates the conversation as leaders of the European Union meet in Brussels on Thursday and Friday. But while the EU previously faced hundreds of thousands of people crossing its borders, the crisis today is largely one of Europe's own making ― and yet it still threatens to tear the bloc apart.
The summit, which German Chancellor Angela Merkel has described as a "make or break" moment for the EU, is seeking to come up with a unified migration policy amid deep divisions between member states. The outcome of the meeting could also decide Merkel's political fate, as she fights a bitter domestic battle with her coalition partner over closing Germany's borders to migrants.
Held up for years by liberals as a model of how to create economic collaboration and lasting peace ― in a continent where countries had fought each other for hundreds of years ― the 28-member EU (27 after the United Kingdom leaves) is now on the brink.
And the poster boy for the anti-migrant shift in Europe is Hungary's far-right prime minister, Viktor Orban. Now in his third consecutive term in power, Orban has spent years defying Brussels and capitalizing on divisions in the bloc, all while enforcing his own nativist policy at home.
His persistence has paid off.
While Orban's ethnonationalist rhetoric against migrants and flagrant disregard for human rights were once viewed as radical anomalies in the EU, they're becoming increasingly mainstream. Hungary's prime minister now finds himself among a like-minded group of far-right politicians ― including Italy's powerful interior minister, Matteo Salvini, who recently turned away a ship of migrants in need of humanitarian assistance and wants to expel thousands of Roma people from the country.
"At the beginning of the refugee crisis in 2015, [Orban] was very harshly criticized from all directions," said Peter Kreko, director of the Budapest-based think tank Political Capital.
"But right now there is an increasing perception within the EU that if politicians want to survive … Orban shows them the direction they have to go," Kreko said.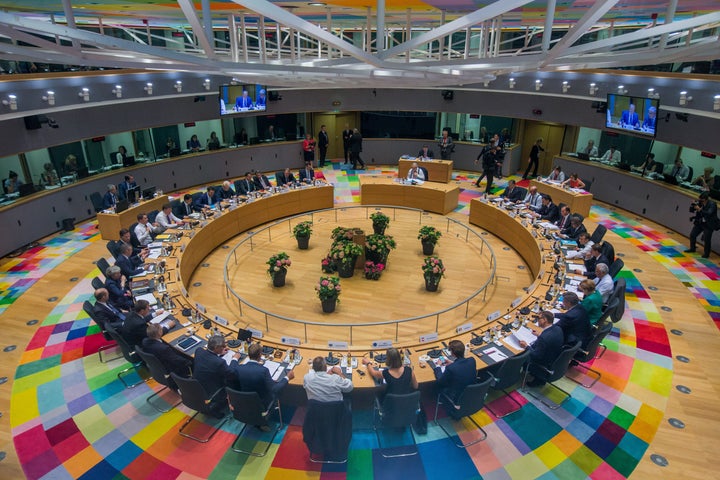 As Merkel opened Germany's borders to hundreds of thousands of refugees fleeing conflict in Syria and other countries at the height of the migrant crisis, Orban did just the opposite.
Before U.S. President Donald Trump's talk of a border wall, Orban had already erected a razor-wire fence and begun deporting migrants. He railed against them as a "poison" and called for "ethnic homogeneity," positioning himself as the defender of a Christian Europe against what he called "Muslim invaders."
Other European politicians, human rights groups and United Nations officials all condemned Orban's policies and accused him of violating the EU's principles. Former Belgian Prime Minister Guy Verhofstadt gave a heated speech in the European Parliament in 2015 attacking Orban, while European Commission President Jean-Claude Juncker jokingly greeted him with "Hello, dictator" at an earlier summit.
But Orban's domestic support stayed strong, aided by a scattered liberal opposition and electoral laws that critics contend were designed by his Fidesz party to help it consolidate power. Even as the number of migrants entering Europe has dropped drastically to pre-2015 levels and as they remained virtually non-existent in Hungary, Orban continued to hammer on the issue and to allege a globalist conspiracy against his administration. He launched an anti-Semitic campaign against billionaire philanthropist George Soros, accusing his former benefactor ― the man who paid for his university scholarship ― of planning to overthrow his government.
"The three leading individuals in Europe today are [French President Emmanuel] Macron, Merkel … and Orban," Michael Ignatieff, the former leader of Canada's Liberal Party and current rector of the Soros-funded Central European University in Budapest, said in June. "It is a remarkable thing that the prime minister of a country of 10 million people should now be in that position ― it's a testimony to his strategic tenacity and his vision."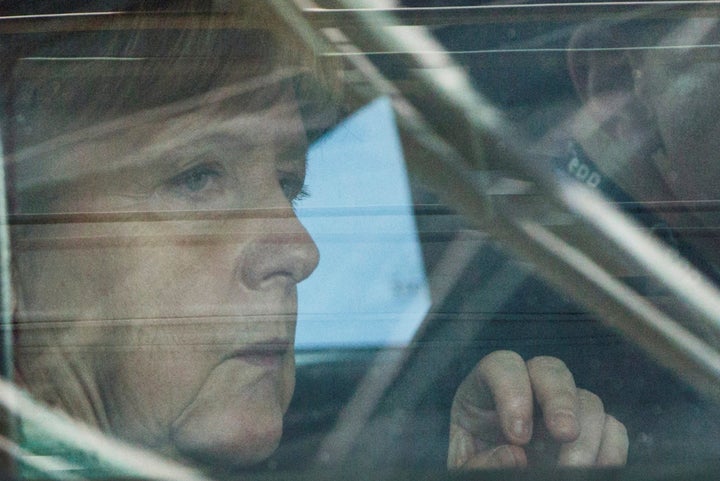 In April, the Fidesz party won a landslide two-thirds majority in Hungary's Parliament and is now set to rewrite the country's constitution in the coming months.
"The era of liberal democracy is over," Orban said in May. "We will build a 21st-century Christian democracy."
As Orban has successfully used the migration crisis to target his enemies and rally supporters, other leaders in the EU have struggled to address growing anti-migrant sentiment within their countries. Pro-refugee leaders such as Merkel have suffered politically, while an axis of far-right parties ― including Italy's League and Austria's Freedom Party ― have gained voter support echoing Orban's narrative about defending Europe against outsiders.
"Orban became an important symbolic figure for anti-migrant forces all over Europe, and it's not just the fringe anymore but it's pretty much entering into the mainstream," Kreko said.
During the current summit, Orban and his ideological allies are likely pushing a vision of Europe that looks very different from the one that Merkel and Macron want. Whether or not they succeed this week, they have already shifted what is politically acceptable in Europe and created deep divisions in the bloc ― often while undercutting the rule of law and human rights in their own countries.
"It's important to see how migration, certainly in Hungary, is being used as a driver of a very illiberal, undemocratic political regime," said Marta Pardavi, co-chair of the Hungarian Helsinki Committee, a human rights organization.
Orban's government is in the midst of a crackdown on human rights and civil society groups. This month it passed a law criminalizing help for migrants and refugees. On Wednesday, Fidesz members held a press conference outside the Hungarian Helsinki Committee office to put stickers on its door branding it an "organization supporting migration." They have done the same with Amnesty International and other nongovernmental organizations.
In the past, EU states might have fiercely condemned such attacks on internationally respected human rights groups. But these days Merkel and other leaders have been largely quiet as they seek Orban's cooperation to address migration issues. In remaining silent, critics argue, the EU is moving closer to Orban's vision and away from its founding values of democracy, human rights and the rule of law.
"Honestly, it appears just standing up for human rights and these core values enshrined in the EU treaty itself has become costly. Too costly," said Pardavi.
"Having stickers on our door or laws passed to criminalize the legitimate work of attorneys would have seemed even half a year ago completely surreal. And you see how that surreal becomes real," she added.
The stakes for the EU in this debate are existentially high. While Brexit marks the first departure from the union, it may not be the last.
Popular in the Community