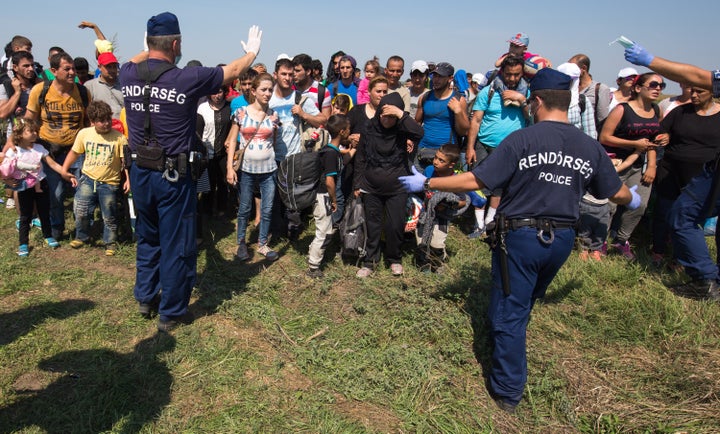 BUDAPEST, Aug 28 (Reuters) -- Hungary plans to tighten laws on migration next week and set up holding camps near Serbia but would only send soldiers to help police at its southern border as a last resort, a Hungarian lawmaker said on Friday.
Ruling Fidesz party lawmaker Gergely Gulyas told a news conference that the changes would affect 13 laws altogether, some requiring two-thirds of parliamentary votes to be passed, and called on opposition parties to back the proposals.
"Europe is unable to take adequate steps amid the tide of migration," he said, noting that the European Union's policies encouraging the flow of migrants were "irresponsible."
Gulyas said the army would be used only if and to the extent necessary and soldiers would not be armed with live weapons.
The proposed changes, which, if accepted, would take effect from the middle of September.
Transit zones near the Serbian border would hold migrants while their asylum requests are processed and that could take several days, he said.
"These zones will be open towards Serbia, but entry into Hungary will not be allowed until these procedures are finished," Gulyas said. He said Hungary considered the measure to be in line with relevant international laws.
The changes also involve stronger penalties for the illegal crossing of borders and for damaging the fence being built at the Serbian border and would enable Hungary to expel migrants violating the new rules.
"We believe these tools can be adequate for us to handle on a national level the extraordinary difficulties brought on by migration over the past months," Gulyas said.
Data from the Immigration Office showed on Friday that in August so far 38,912 people have requested asylum in Hungary, up from 16,578 in June. Police have caught more than 140,000 migrants on the border with Serbia this year.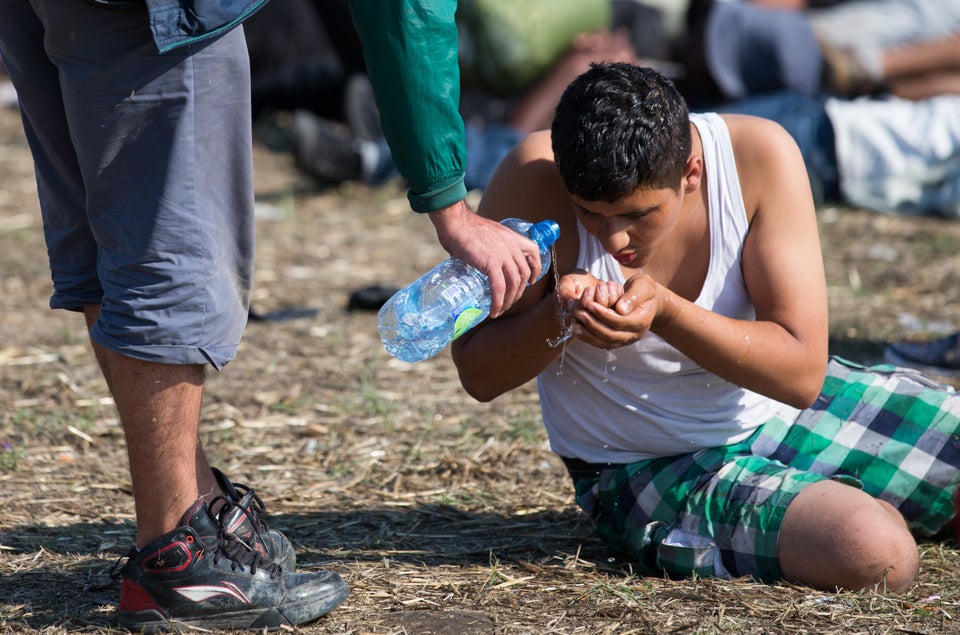 Migrants And Refugees At Hungary's Border
Related
Popular in the Community