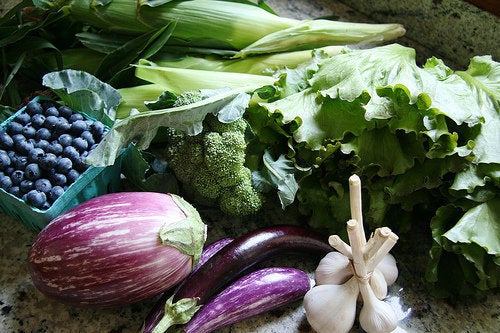 Several recent studies show the growing disparity between rich and poor in the United States, and it is happening in one of its most perceived, prosperous cites.
A study released by the non-profit organization "New York Food Bank", presents a striking picture of food shortages in the city. The number of New York City residents who "experience difficulty" buying food for themselves and their families throughout the year has increased from 2 million in 2003 to 3.1 million in 2007, that's 25 percent of the New York City population, and represents a 55 percent increase. "Experiencing difficulty" means, according to Ashley Hoffman Director of Research at NYFB, affording staple foods.
Hoffman emphasizes that people are not even looking at fancy foods these days. A typical New York family breakfast menu consists of eggs, orange juice, bacon and toast. What would this cost a family shopping at Whole Foods? Six eggs range from $ 2.69 to $ 4.19, a large packet of Tropicana Orange Juice ranges from $ 4.39 to $ 4.69, even at "Key Food", a packet of bacon costs $ 4.99 to $ 7.99 and a loaf of bread starts at $ 3.29. For New Yorker's who feel Whole Foods is too expensive, the prices at the New York supermarket chain "Gristedes", which has been "feeding New Yorker's for over 100 years", for "lowest prices" are about the same. Not to forget that the prices at the average Bodega vary from case to case and are very often the only food stores accessible in neighborhoods like Spanish Harlem or the Bronx. Hunger seems to also not only affect low-income groups, but citizens who have an annual income of more than $75,000, which is, according to the study released by the Food Bank considered a "middle income" in New York City.
For the rest of the country and the rest of the world, as a matter of fact, "Hunger and New York City" go together like Baseball and Soccer. A whole generation defines New York City by its glamour and "Sex-and-the-Cityness" rather than its obvious and fundamental problems, which are: high rents, a falling standard of living, and stagnant wages for 25 years. These factors create an imbalance of prosperity, which is confirmed by the current study. And what could be more alarming than 25 percent of the New York City population having difficulties eating? Aren't these problems usually reserved for people in "Third World Countries"?
The United States has a population of 300 million people, approximately 1% of whom are millionaires (3,028,000), according to the World Wealth Report released a few days ago by Merrill Lynch & Co and Capgemini. Bill Sullivan, a Capgemini manager, said the United States "has the highest number [of millionaires] and those individuals have the most wealth compared to any other country."
Despite all the money: Why is hunger in New York City such a common phenomenon? New York City's Mayor Michael Bloomberg, a billionaire, does not give interviews, according to his press secretary. Ben Thomases, New York City's Food Policy Coordinator said he was too busy to talk to the press, but sent a statement via e-mail which said: "New Yorkers can take great pride in the fact that we have a strong and generous safety net in place to help those who would otherwise go hungry. These government agencies, nonprofit organizations, and faith-based groups are a testament to the compassion that has always set New York apart from other places. This safety net includes the Food Stamp Program that serves 1.1 million NYC residents, the school meals program which serves over 800,000 meals per day, the majority of them free of charge, and a network of more than 1200 soup kitchens and food pantries."
Joel Berg, Executive Director for the "New York City Coalition Against Hunger" takes exception to that statement. He presented "A Plan to End Hunger in America" to under secretary, Eric Bost from the United States Department of Agriculture, in 2005. In his plan he suggested 16 improvements to the next Farm Bill, the primary agricultural and food policy tool of the Federal government of the US, with the intention to "wipe out most hunger in America" but also "even start reversing the growing hunger in the developing world, particularly in Sub-Saharan Africa".
Berg sees a problem in an ineffective apparatus dealing with Food Stamps and federal support. He wants to "Re-name the Food Stamp Program the 'Food Empowerment Account (FEA) Program' and ensure that eligibility for this new program is expanded, simplified, and harmonized with other federal nutrition assistance programs." Under current federal law, families must earn below 130% of the poverty line to get food stamps benefits; below 185% of the poverty line to obtain "Women Infants and Children program" (WIC) benefits; below 130% of the poverty line to get free school meals; and below 185% of the poverty line to obtain reduced-price school meals. These conflicting guidelines result in both increased government bureaucracy and decreased access to food. Eligibility for all these programs should be set at 185% of the poverty line, creating the new "Farm Credit Administration" (FCA) Program. There should be one brief, standard federal application for FCA benefits, which any American should be able to easily complete on-line. Not only would this reduce government paperwork and bureaucracy, it would dramatically increase the amount of nutrition provided to low-income families, particularly working families.
Another idea Berg has is that farm programs "should be entirely re-designed so that they shift away from their current focus on providing corporate welfare to huge agribusinesses. Instead they should better: support small farmers; aid conservation; advance the production of nutritious foods; reduce levels of international hunger; and bolster community food security. International aid food programs should shift their current focus from giving agribusinesses a way to dump their surplus products -- a process that often increases long-term hunger by demolishing local markets -- and instead aid long-term local agricultural development and marketing."
To him the results of the new study are not surprising and he sees the local and federal government failing: "Mayor Bloomberg just proposed a cut of $ 500,000 for food pantries and soup kitchens in the city." The city budget for food pantries and soup kitchens adds up to an annual $7.6 Million. This money goes to the "Emergency Food Systems" program. According to Berg, help needs to be provided by the federal government: "Congress should pass funding to support the soup kitchens in the City."
In 2005 Berg lashed out " (...) we can relish the irony that today's Congressional leadership -- who racked-up record deficits by giving ever-more tax cuts to the mega-rich and going on a pork-barrel spending spree of historic proportions -- is still claiming that they may need to further cut programs for the lowest income Americans to prove their fiscal responsibility."
A brief summary of the New York Food Bank's study shows the deficiencies in food provision. The rising trend of difficulty buying food is accompanied by a rising number of New York residents who are accessing New York City's network of emergency food programs (soup kitchens and food pantries). While City Food Policy Coordinator Ben Thomases seems to take pride in the existing emergency help network, the New York Food Bank depicts the rising numbers as a problem and it stretches already scarce resources and would rather see New Yorkers not rely on this type of help at all.
From 2004 to 2007, the number of New York City residents turning to soup kitchen's and food pantries increased by 24 percent (from 1 million to 1.3 million respectively). This trend is not only affecting people with low income wages: "In 2006, the data revealed that more New Yorkers at higher income categories were having difficulty affording needed food -- findings from 2007 demonstrate that this trend is getting worse. The income category with the highest percentage of New Yorkers experiencing difficulty throughout 2007 continues to be households with incomes below $25 000 per year (57 percent); however, an increasing percentage of households with higher incomes are also struggling. From 2003 to 2007, the percentage of New York City residents with annual household incomes between $25 000 and $49 999 were having difficulty affording food doubled from 21 percent to 42 percent respectively. The percentage of residents with household incomes between $50 000 and $74 999 having difficulty affording food also almost doubled from 14 percent in 2003 to more than one-quarter (27 percent) in 2007. The largest percent increase has been among New York City residents with household incomes of more than $75 000 per year, as more than one-fifth (21 percent) experienced difficulty affording needed food in 2007 -- five times as many as in 2003 (4 percent) and more than three times as many as in 2006 (6 percent)."
Ashley Hoffman claims that the cost of living in New York City rose 15 Percent in the past four years: "The wages did not raise accordingly", she says. This is why earning an annual salary of
$75,000 in New York City doesn't guarantee the exuberant, stereotypical, Upper East Side life style people are used to from the movies. "Imagine having two children or an elderly parent to look after, $75,000 is not going to get you as far as you might think having to pay rents of $3,000 to $4,000 for an apartment these days."
Worrying to her also is the number of New York City children served by soup kitchens and food pantries. Those have increased by 48 percent from approximately 269,000 in 2004 to approximately 397,000 in 2007. The report claims the largest ethnic group driving these results are Latino women in the Bronx. What could be the reason for that? "Well for one, there is a high poverty rate in the Bronx", says Hoffman. "Why there is a significant increase among the Hispanic population we have to look further into", she explains. One reason could be the language barrier, another one the fact that Hispanic women very often work in low paid jobs, says Hoffman.
Hoffman has a number of ideas how to deal with poverty and people's inability to afford food in New York City. "There has to be an increase in the minimum wage, which is $7 an hour right now. That is still poverty level rather than a living wage in conjunction with rising prices. I also think that the minimum benefit level should be raised and the soup kitchens need to be funded adequately. Local funding of soup kitchens and food pantries has been decreasing. Since federal funding increased we need more funding in New York City as well. But the long term goal has to be to get New Yorker's off assisted living entirely."
Calling all HuffPost superfans!
Sign up for membership to become a founding member and help shape HuffPost's next chapter