Star Liam Hemsworth, who plays District 12 hunter and dreamboat Gale Hawthorne in the blockbuster franchise, unveiled the first "Catching Fire" trailer during the MTV Movie Awards broadcast. Lionsgate and the music television network teased the first look earlier in April with a seven-second glimpse of the festivities.
"The Hunger Games: Catching Fire" picks up after "The Hunger Games" left off, with Katniss Everdeen and Peeta Mellark (Jennifer Lawrence and Josh Hutcherson) celebrating their win at the 74th annual Hunger Games and keeping up the appearance of their manufactured love affair. (Or is it manufactured?) Philip Seymour Hoffman, Lenny Kravitz, Stanley Tucci, Jeffrey Wright, Elizabeth Banks, Jena Malone and Sam Claflin all co-star in the film, which is directed by Frances Lawrence. (No relation to Jennifer Lawrence; Frances took over for "Hunger Games" director Gary Ross.)
In the "Catching Fire" trailer, Sutherland (as President Snow) and Hoffman (as Plutarch Heavensbee) discuss how Katniss' willful flouting of authority could lead to a revolution. Threatens Snow: "She has to be eliminated."
"Catching Fire" is out in theaters on Nov. 22. Watch the new trailer above.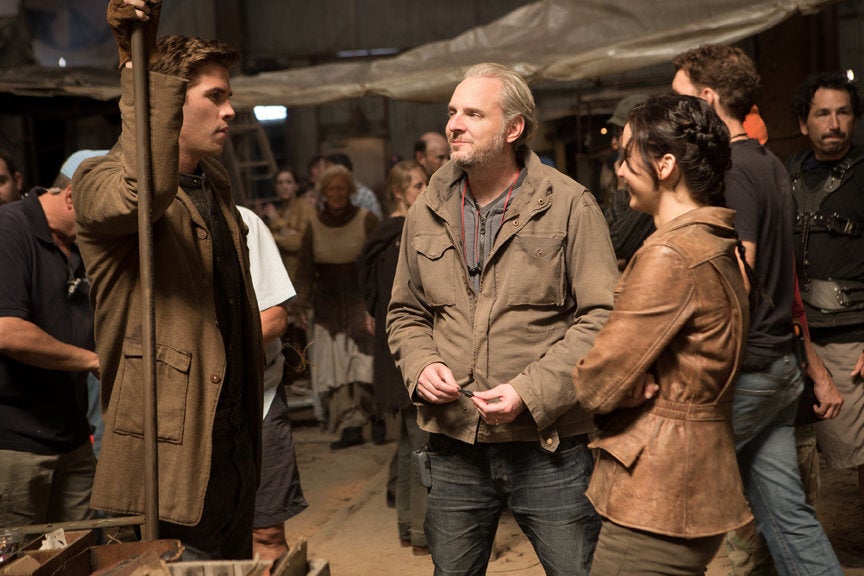 'The Hunger Games: Catching Fire'
Popular in the Community