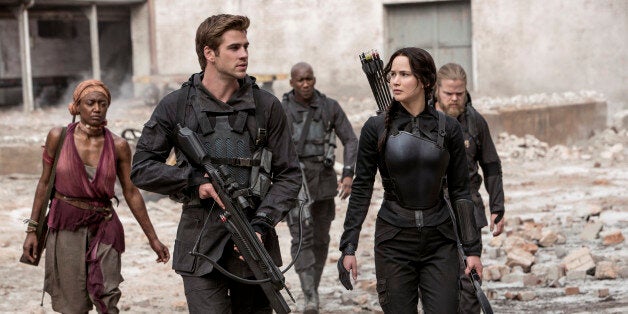 "The Hunger Games: Mockingjay - Part 1" is already a blockbuster. The first part of the franchise's two-movie finale grossed an estimated $17 million from Thursday night screenings, putting the film on course to have the year's biggest debut weekend. That's good news, because despite some naysaying about the decision to split "Mockingjay" into two films, "Part 1" is the year's best blockbuster not named "Guardians of the Galaxy." Ahead six things to look out for at the theater this weekend.
1. Philip Seymour Hoffman is just excellent
They don't give out Oscar nominations to "Hunger Games" movies, but a very easy argument could be made about Philip Seymour Hoffman receiving a posthumous nod for "Mockingjay - Part 1." Like Dick Cheney mixed with his villain from "Mission: Impossible III," but if they were both "good" guys, Hoffman's Plutarch Heavensbee is a wonderful Machiavellian schemer. He commands scenes with a sly humor and uneasy menace. The film is dedicated to his memory and stands as a shining example of the work that was lost when Hoffman died.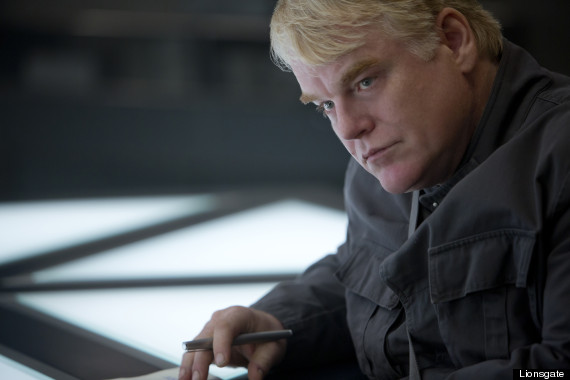 In the previous two "Hunger Games" films, Gale has been relegated to casting longing looks in Katniss' direction. Here, with Peeta a prisoner of President Snow, Gale shines! He's heroic, charming and committed to the cause, while also being supportive of Katniss. Book fans know that won't necessarily last into part two, but it's fun to see now. For once, the "Hunger Games" movies have given Team Gale an actual reason to exist.
True thing Effie Trinket, Captiol refugee turned District 13 freedom fighter, says in "Mockingjay - Part 1": "I miss my wigs."
4. A "Mockingjay" trailer is key to the movie
A funny thing about "Mockingjay": It has more in common with "Wag the Dog," "Zero Dark Thirty" and "The Manchurian Candidate" than "Twilight" or "Harry Potter." There are more conversations about political maneuvering and subterfuge than action and adventure. A large part of the plot hinges on Katniss' ability to act as a symbol for the revolution, the Mockingjay, in propaganda videos. Eventually, after a comical sequence that intentionally involves some of the worst acting Jennifer Lawrence has done since "The Bill Engvall Show," Katniss succeeds. That results in a propaganda video which looks like it was ripped straight off the Lionsgate YouTube page. Let's applaud Team "Hunger Games" for putting so much meta commentary about marketing into a mass-market blockbuster.
5. Jennifer Lawrence's cry face deserves its own Oscar
6. Hi, Lorde's song is great
REAL LIFE. REAL NEWS. REAL VOICES.
Help us tell more of the stories that matter from voices that too often remain unheard.
BEFORE YOU GO
PHOTO GALLERY
"Hunger Games: Mockingjay - Part 1"