Peeta's gone to the dark side. In the latest promo for "Mockingjay Part 1," the Panem leader President Snow (Donald Sutherland) gives a mock speech intended for Capitol TV in which he compares the nation's heart and districts to its body. Rebellion will make everyone starve. The camera slowly pans out to show Peeta (Josh Hutcherson) by Snow's side as his second-hand man, hinting at what's to come to non-readers. "Panem today, Panem tomorrow, Panem forever."
Fans of the book trilogy will know what will happen to Peeta and Katniss (Jennifer Lawrence), but moviegoers only know that they were separated at the end of the series' second film, "Catching Fire." The promo comes after a series of "propaganda" ads released as part of the film's marketing campaign. Images of Panem citizens showed the distinct jobs from each district through the Capitol's eyes.
"Mockingjay Part 1" is due out Nov. 21 and the fourth and final installation, "Mockingjay Part 2" is due out November 2015.
Before You Go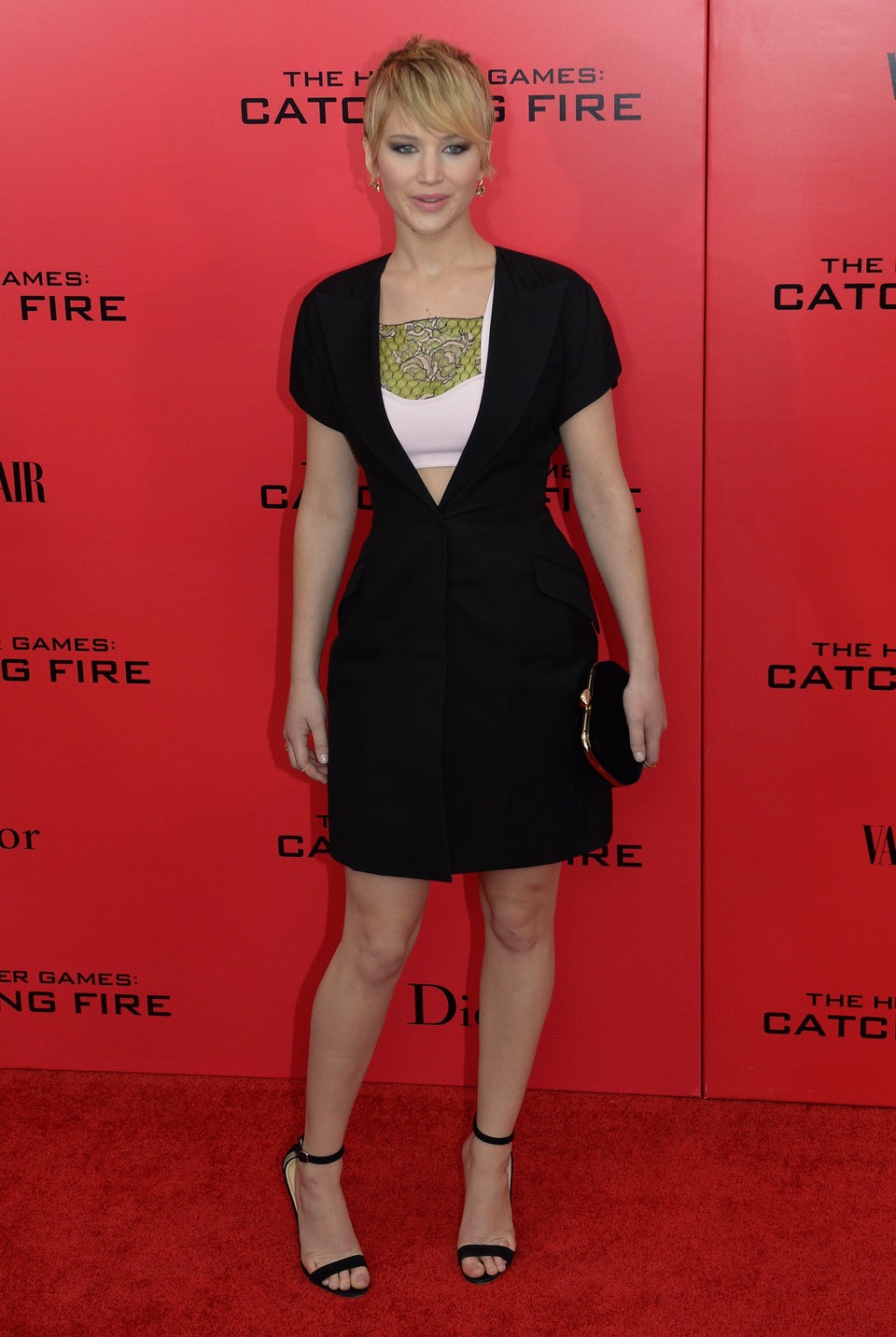 Jennifer Lawrence
Popular in the Community