Note to every human ever: Don't touch a woman's pizza.
On Tuesday, Dee Breezy shared a Snapchat video on Twitter that showed his girlfriend, De'ja Davis, calling him out for eating her pizza.
"We went to Pizza Boli's and I asked him a million times, 'Do you want anything? Chicken, pizza, anything?' because he always picks on my food — always," Davis told BuzzFeed. "This was not the first time. And I'd had enough of it."
In the video, Davis kept it real and explained why she was fed up with her boyfriend stealing her food.
"I don't want to share anything that I'm digesting," she said, later adding, "I work hard for my money. I just want to eat good on my own."
Davis told BuzzFeed that she and her boyfriend are known to "play around a lot" and that #PizzaGate (as The Daily Dot is calling it) obviously didn't affect their relationship. She later texted Breezy to say she's "just really serious" about her food (us too, De'ja, us too).
Aside from getting more than 42,000 retweets and 48,000 favorites as of Thursday morning, the video hilariously sparked the hashtags #EatHerFood2016 and #IStandWithDeja. It also caught the eye of Pizza Boli's, the chain of restaurants where the pizza stealing incident went down.
"Glee" star Amber Riley also watched the video and noted that she could relate to Davis' hilarious rant.
We think this Twitter user summed it up best though: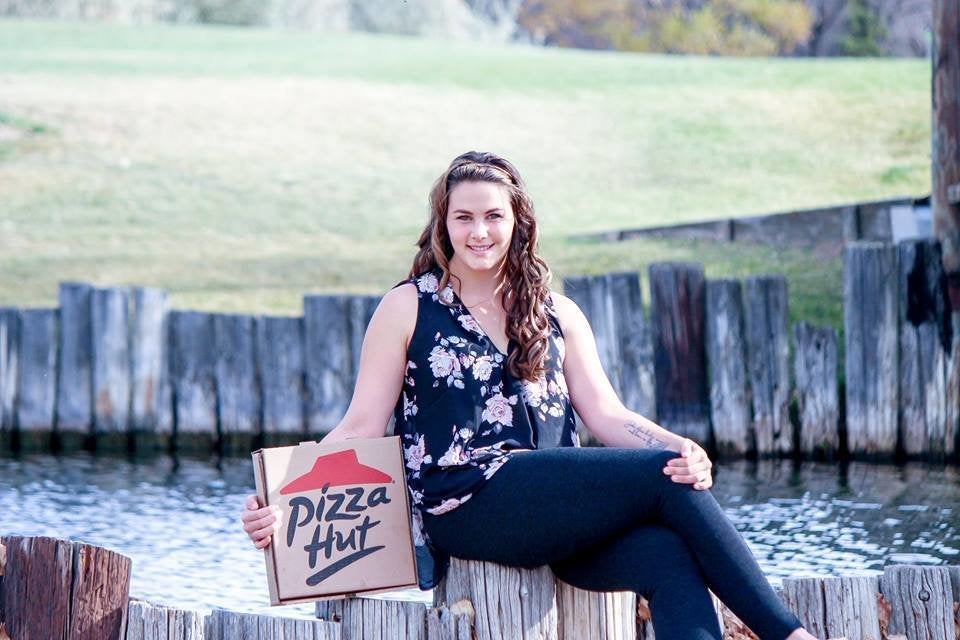 Pizza Hut Engagement Photos
Popular in the Community