By Jennifer Smith for GLAM4GOOD
This is our GLAM4GOOD Valentine's Day card to the world: eight handsome men who are truly worth your attention! We fell in love with these hunky do-gooders, and you will, too.
At GLAM4GOOD, we believe there's nothing sexier than men who impact our world in meaningful ways. So see why these men have stolen our hearts and check out their pictures and inspiring missions below. These handsome heroes have more in common than their good looks -- they believe that making a difference starts with YOU!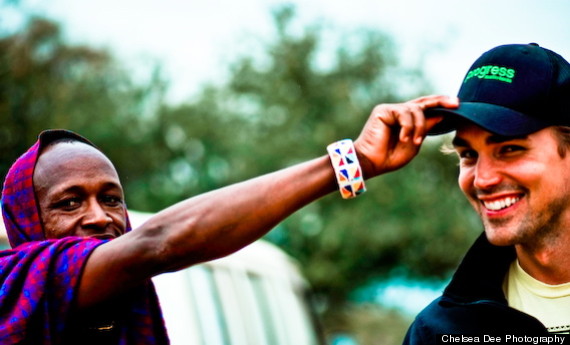 "My first time in Kenya rattled me completely. Everything about it was a life-changing event. Seeing all the poverty, seeing and engaging with the people created a hunger in me to find out where to go from here."
In 2000, while living and working in Kenya, Zane Wilemon was shocked at the immense poverty and lack of infrastructure in the Rift Valley's community of Maai Mahiu, so much so that he was compelled to become a part of their story and change lives. Through relationships cultivated within the community, Wilemon started Comfort the Children International, a "local to global" organization that empowers the community from the ground up. CTC teams plant demonstration gardens and nurseries, build schools, deliver medical aid to those suffering from HIV/AIDS and to those in refugee camps, organize clean ups, and partner with other agencies and companies to help make things happen. These are just a few of the ways CTC is making a difference in East Africa. "We are addressing the problems. We are promoting fundamental human rights. We are creating sustainable change."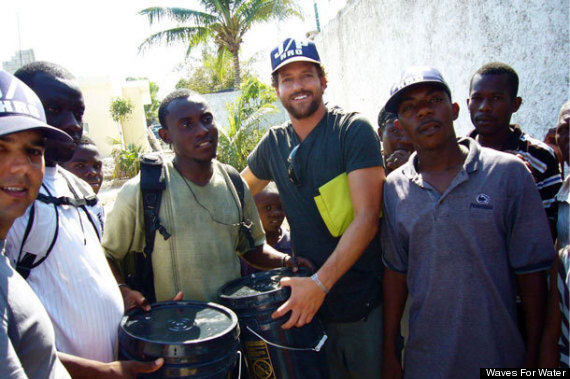 "You don't have to ask permission -- you don't have to drop everything to join the Peace Corps. This is just people helping people with basic needs we are all entitled to. My goal is to give every single person clean water."
Pro-surfer Jon Rose's life philosophy is "travel the world and help people along the way," and he's made it his mission to get everyone on the planet access to clean water. Waves for Water, Rose's foundation, does that by mobilizing efforts for disaster relief, providing water filters for those in distress or in need, and creating teams of DIY, everyday travelers to become "clean water couriers" for boots-on-the-ground action. World Water Day is coming up on March 22, so get inspired to help Rose and his team provide 100,000 people with clean water, all in one day.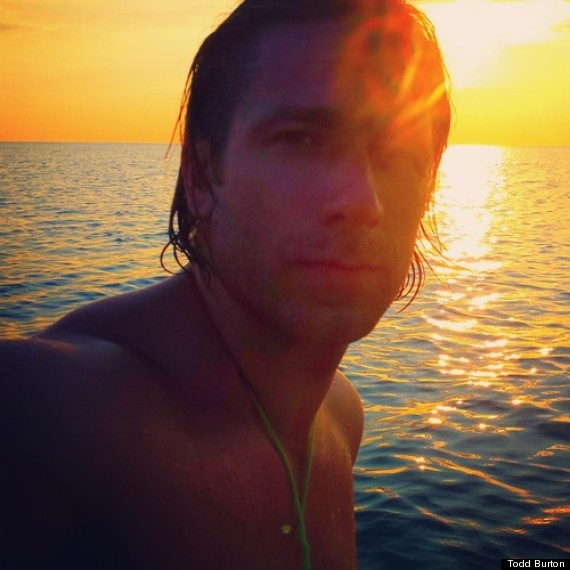 "I was googling images for a tattoo...what I discovered was utterly heartbreaking...pictures of rhinos with their horns sawed off left dead to rot in the African sun, often with young ones left hovering around their dead bodies confused and abandoned as orphans."
Little did soul surfer Todd Burton know that posting images on Instagram out of concern for the endangered rhinoceros would catch the attention of renowned artist Donald Robertson. Robertson was inspired by Burton, such an avid water person, championing on behalf of the rhino, a land animal. Robertson started drawing images of the surfer riding a rhino for his "Impossible Collaboration" series and dubbed him the "Surf Rhino." Burton (who is a creative director and entrepreneur by day) and Robertson eventually met and conspired to collaborate for the cause of the rhino. Respect the Horn was born as an idea campaign using art and fashion to make impressions for change, to create awareness and inspire empathy, discussion and action to save the rhinoceros.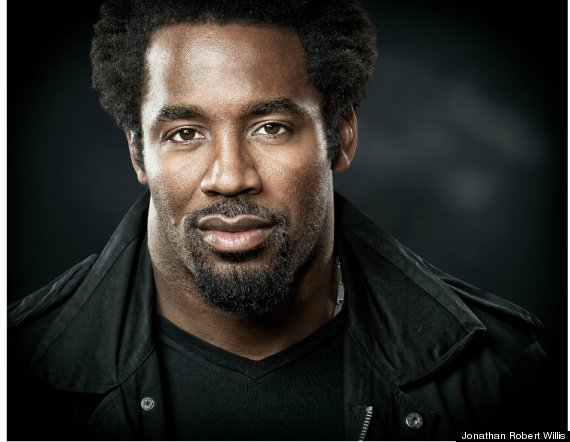 Former NFL linebacker Dhani Jones was inspired to first wear a bow tie by his dear friend who loved bow ties, Kunta Littlejohn, who at the time was battling non-Hodgekins lymphoma. Jones has never looked back, choosing to rock the gentlemanly tie as a symbol of his commitment to helping others. He believes the bow tie that has a story to tell can become the international symbol of conversation. Not only is the bow tie a fantastic ice breaker, it leads to conversation (why are you wearing a bow tie?) and then that leads to discussion about a commitment to something greater than oneself. Jones calls the effect "catalytic philanthropy." Since the Bow Tie Cause's start in 2010, Jones has partnered and collaborated with designers, the armed forces, schools, hospitals and other charitable institutions to come up with unique designs for each story out there. Need a bow tie for a prom date or a wedding party? The simple act of purchasing one online takes on a whole new level of meaning.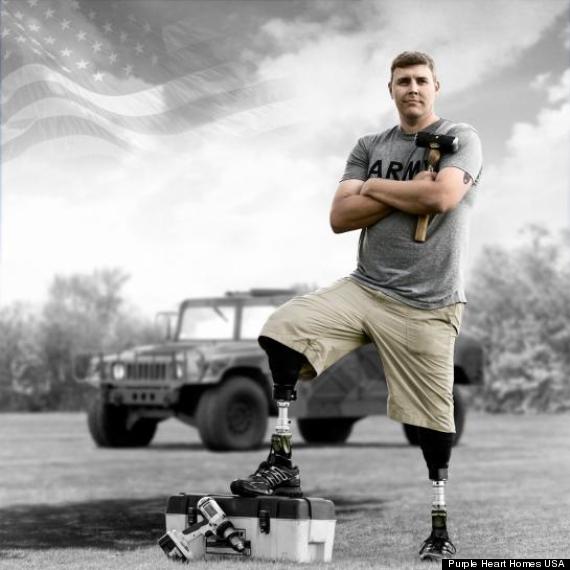 "We wouldn't leave someone behind on the battlefield. Why would we do it at home?"
Dale Beatty has conquered our hearts. After experiencing a life changing injury (Beatty lost both of his legs in the Iraq war), he wanted to honor his fellow brothers and sisters in arms by making life at home easier for them. Beatty decided to pay it forward after his local community thanked him by helping him build a home. He and his co-founder, John Gallina, created Purple Heart Homes to continue the giving legacy by modifying and at times providing homes for returning vets.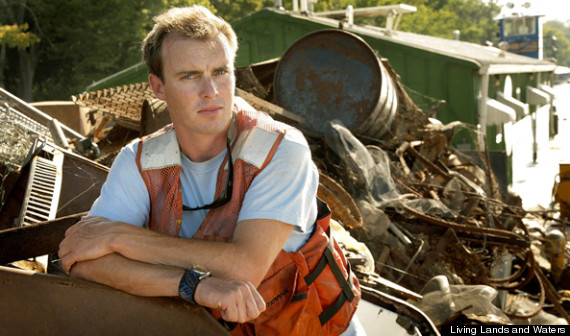 "If you see a problem, know you can do something about it. No matter how big the problem, we all make the difference."
Chad Pregracke grew up on the banks of the MIssissippi River and has loved it with a passion. For generations, the 2,300-mile-long Mississippi has been used as a dumping ground. Littering the river banks are discarded tires, thousands of dolls, mattresses, refrigerators, cars, tops of school buses, rusty barrels and even bowling balls. Pregracke, at 17 years old, decided that if no one else was going to clean it up, he would.
Over a 13-year period, Pregracke's one-man show has turned into a 70,000 volunteer effort to clean up America's waterways. Pregracke estimates that over the last ten years, the Living Lands and Waters nonprofit has removed over four million pounds of garbage from America's rivers. His big dream remains to clean up the Mississippi, bit by bit. The environmentalist believes in the power of the common cause and that little by little, there can be serious results. "It's your river, too," he reminds us.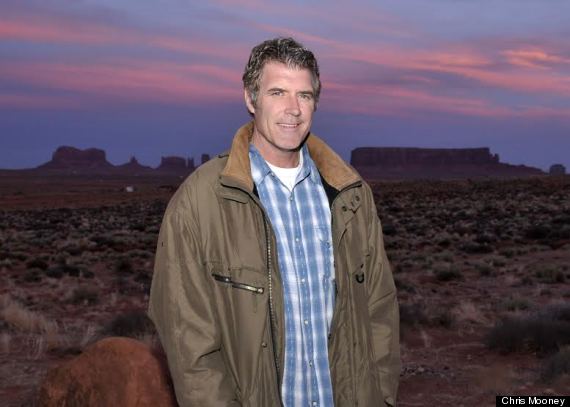 "This is personal for me. Any kid who grew up without a dad knows exactly what I'm talking about. It's all about trying to fill that hole up as much as we can."
Emmy Award-winning TV anchorman and roving reporter Sean Mooney is not afraid to get his hands dirty. Having grown up with a single mom and now a solo parent himself, Mooney understands the plight of young people who don't have a father figure around. He founded www.DoDads.org, an "organization of fathers mentoring young men and providing mothers with a support network." Mooney and his team are on a mission to help single parents and their families by offering helping hands. Whether it's transporting kids to after-school activities and sporting events, helping around the home, DoDads gives opportunities for volunteers to mentor these young people and help their families in down-to-earth ways.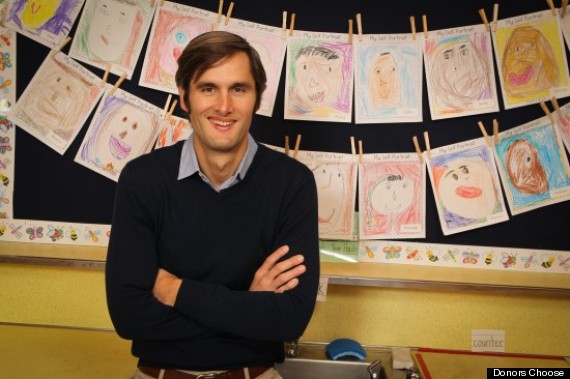 "Imagine someone with $10 finding a classroom project that speaks to them personally, seeing where their money is going and realizing that they don't need to be a millionaire to make a difference."
This former high school social studies teacher, after realizing the enormous shortage of supplies available to school children in public schools nationwide, knew there had to be a better way to meet the need. Digging into his own pockets with limited funds from his humble teacher's pay was no solution. Best's "aha" moment came when he realized that citizens were willing to help -- they just didn't know how. Donors Choose was created to provide a philanthropic marketplace where teachers can post specific requests, citizens can pick a project they want to support, and the schools benefit. Best's simple plan has grown into one of the most revolutionary entrepreneurial crowd-funding platforms ever conceived.
Related
Before You Go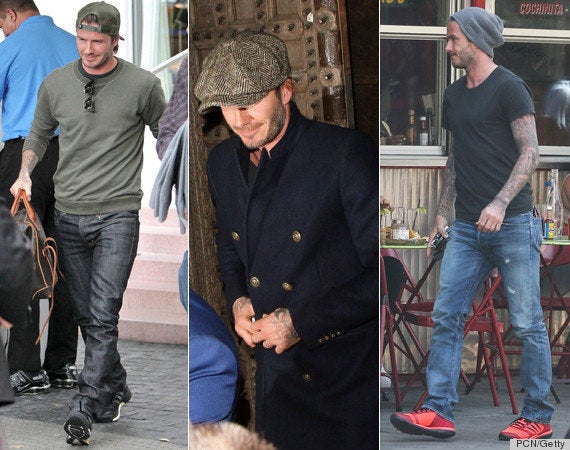 Stylish Guys We Love