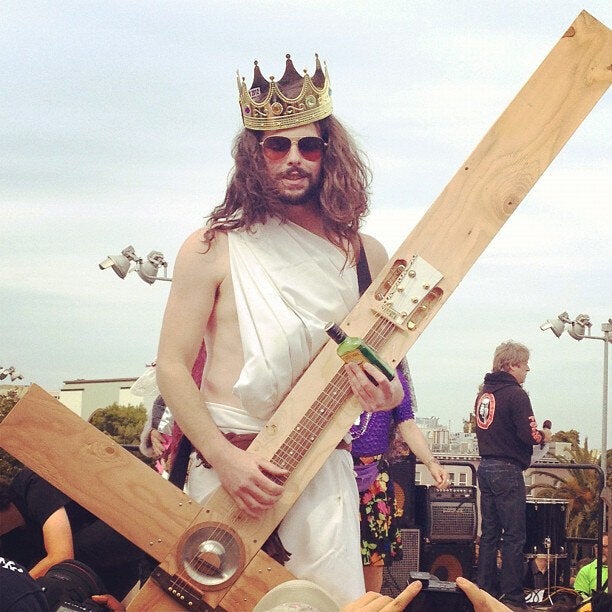 San Francisco knows how to celebrate holidays properly, and Easter would simply not be the same if it did not include a blasphemous contest to find the "hunkiest" Jesus and a dangerous downhill race to the finish line on plastic tricycles.
Every year the Sisters, an order of queer nuns, host an event in Dolores Park that includes a Kiddies' Easter Egg Hunt followed by an Easter Bonnet Contest, live music and, yes, the infamous Hunky Jesus Contest.
Jesuses of all sorts come out in costume, complete with cross and crown of thorns, to win the prestigious title of "Hunkiest Jesus" and celebrate the more erotic side of the resurrection.
The Sisters of Perpetual Indulgence are devoted members of San Francisco's community, promoting human rights, respect for diversity and spiritual enlightenment, especially among those on the fringe of society.
"We believe all people have a right to express their unique joy and beauty and we use humor and irreverent wit to expose the forces of bigotry, complacency and guilt that chain the human spirit," the Sisters explained in a statement.
BYOBW (Bring Your Own Big Wheel), on the other hand, is an annual big wheel race to celebrate every adult's need to plummet down a crooked street on plastic tires. The race, which started at 20th and Vermont Streets, is a crazy downhill frenzy with adults in various costumes, driving and crashing along (think bumper cars for tricycles).
The event was started by Jon Brumit in 2000, when he decided to ride a Big Wheel down Lombard Street. The Easter Sunday tradition quickly became a phenomenon on YouTube. In 2007, the crowds and participants became so numerous that a new route had to be found to accommodate everyone.
Check out the pictures below for a glimpse of how San Francisco celebrates Easter: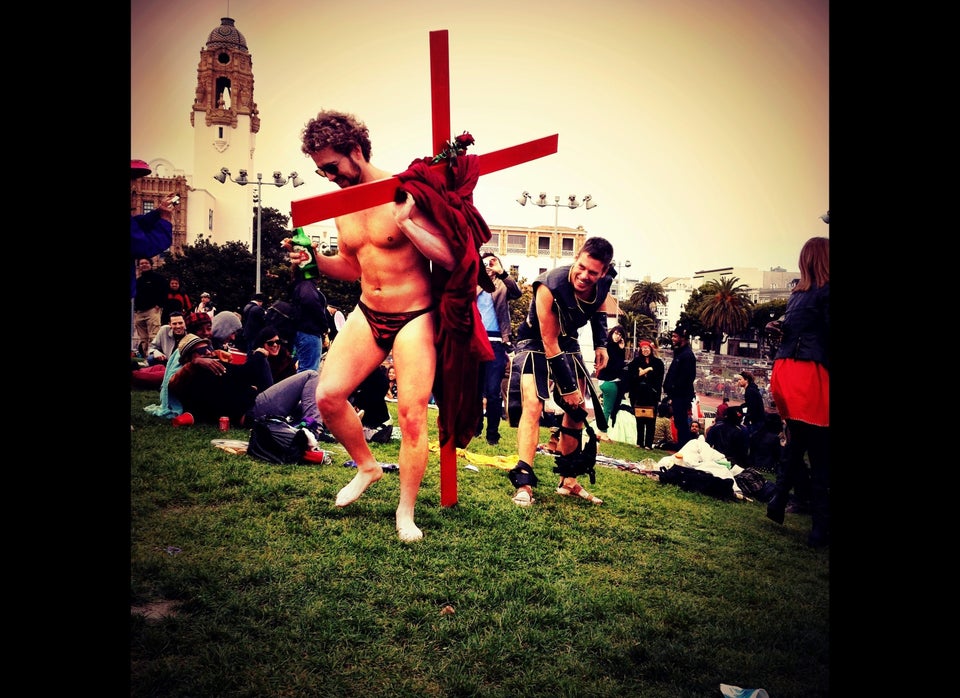 Hunky Jesus Contest
Related
Popular in the Community