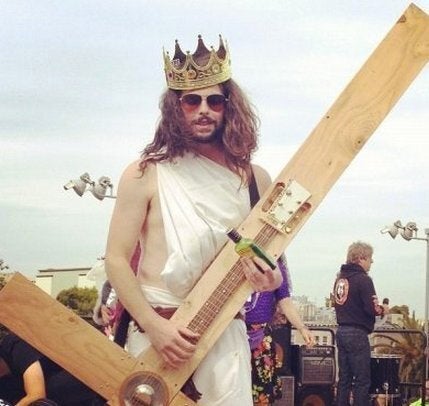 Do a Google image search for "Jesus" and you'll notice something relatively quickly: most modern representations of the son of God present him a pretty good looking dude. Long flowing locks, piercing eyes and the sculpted pecs of a professional carpenter used to working with his hands.
Those little details haven't gone unnoticed by San Franciscans.
Every Easter Sunday, the Sisters of Perpetual Indulgence, the city's beloved sect of cross-dressing nuns, host a Hunky Jesus competition in Dolores Park celebrating people who take the look of "our lord and savior" and transform it into "our lord and sexy."
"We believe all people have a right to express their unique joy and beauty and we use humor and irreverent wit to expose the forces of bigotry, complacency and guilt that chain the human spirit," the Sisters explained in a statement to the Huffington Post last year.
The Hunky Jesus Competition is the highlight of the Sisters' free Easter party that's been going on in the Mission's premiere public space for over three decades. This year's festivities start at 11 a.m. with a children's Easter egg hunt. The main event, also featuring a bonnet contest and drag performances, begins at noon.
Take a look at some of the Hunky Jesus contestants from last year below: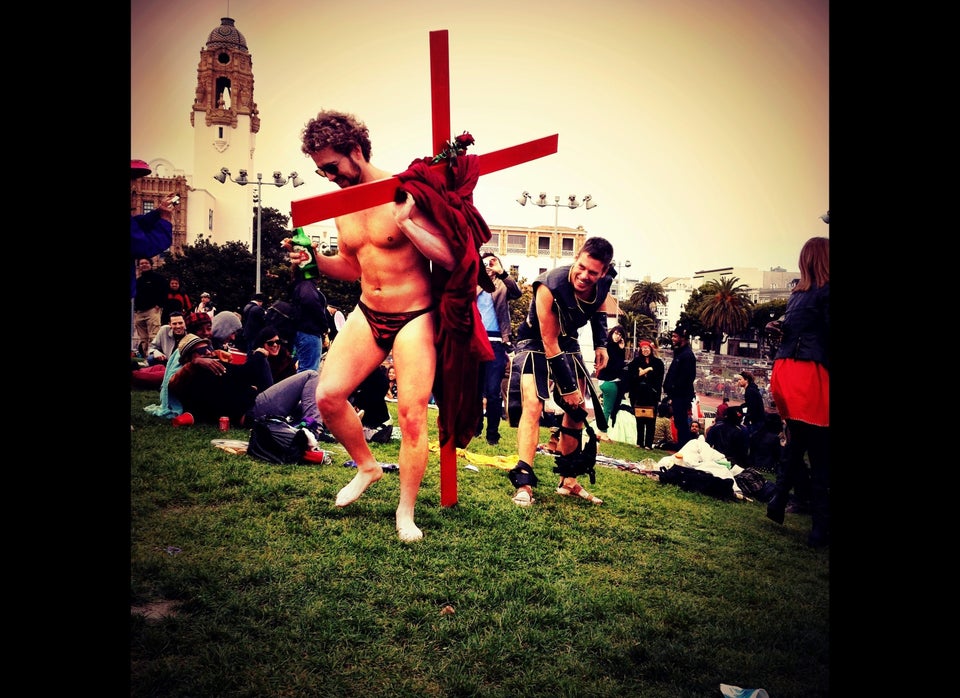 Hunky Jesus Contest
Popular in the Community