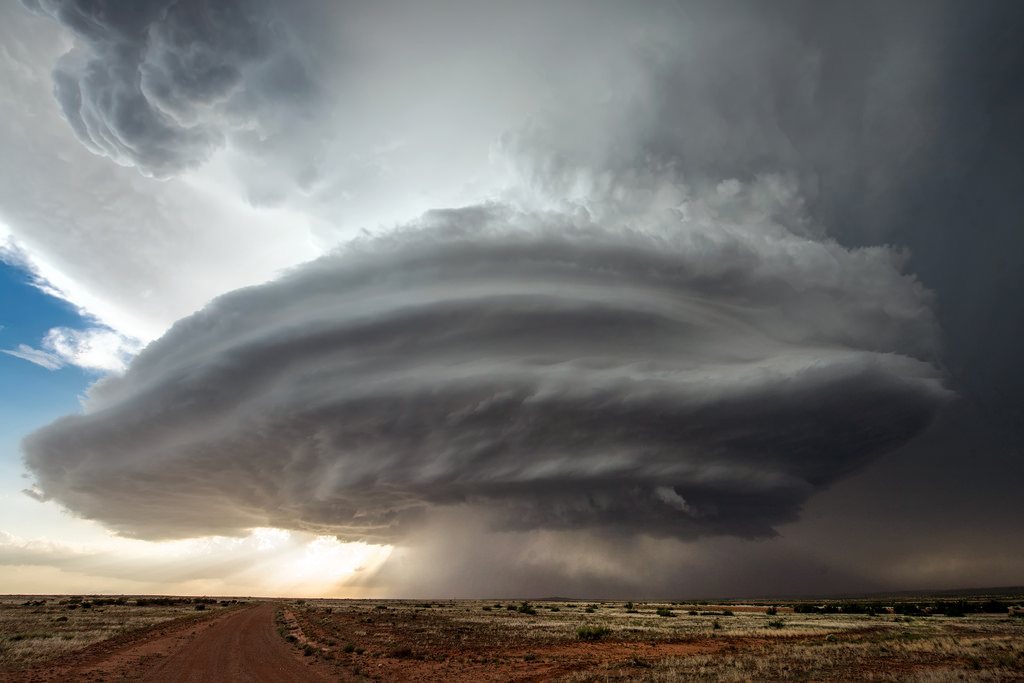 Seeing Jody Miller's stunning photos, you might think she's a veteran storm chaser.
"I have only been shooting storms for the last two seasons," the Southern California resident told The Huffington Post. She's been passionate about photography for 35 years, she explained, but only recently has she gotten hooked on shooting extreme weather.
In this short period she's photographed storms in the "Tornado Alley" states of the south-central U.S. along with Iowa, Missouri, and New Mexico. "The Mojave desert has some intense summer thunderstorms to view and shoot, as well as Arizona and New Mexico during monsoon season in July and August," she added.
Miller said the most exciting part of her work is seeing fully-formed supercell storms in front of her when they're backlit by a late day sky. "I cannot believe that I'm really witnessing these, and if I didn't have the photographs to prove it I would wonder afterward if I had really seen the sights that I did."
She said her work hasn't felt dangerous yet, but she recognizes the risk in chasing storms. "We always keep a respectful distance when possible, since the best views and photographs are taken from as much as 20 miles from the center of the storms," she said.
The National Weather Service warns that storm spotting and chasing "is dangerous and should not be done without proper training, experience and equipment." The agency also offers storm spotting classes across the country.
Find some of Miller's storm photos below and visit her website to see even more of her work.