The mauling happened Sunday afternoon in Hesperia, California, while Michael Mastaler, a Rialto Police Department officer, was upstairs and his son went outdoors
Hunter, Mastaler's son, had been playing video games, but went outside to look for his mother, unaware that she had gone shopping, the San Bernardino Sun reports.
Mastaler's police dog, Jango, was outside but not in its kennel, and attacked the little boy.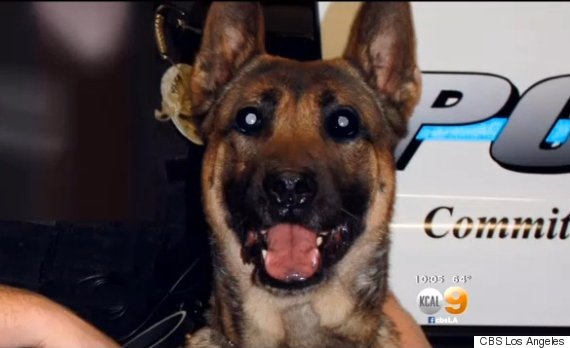 Neighbors heard Hunter scream and called 911. Other neighbors broke through the backyard fence to help. Witnesses told authorities they saw Jango, a Belgian Malinois, with its mouth wrapped around Hunter's foot, ABC7.com reports.
"My sister told me to run over there and see what it was, and I ran and I saw this little kid he was getting chewed up, his leg, by a dog," a neighbor identified as Anthony, told CBS Los Angeles.
"I kicked the dog as hard as I could. It still didn't release him, so I grabbed him by the mouth," another neighbor told the station.
The reasons for the attack are unclear. Neighbors managed to pry open Jango's jaws. When Michael Mastaler heard the commotion, he ran to the backyard and got the dog off his son.
Paramedics who arrived on the scene rushed Hunter to a local hospital where his foot and ankle were amputated, ABC7.com reports.
Authorities told ABC7.com that Jango will probably not a be a police dog anymore and could be euthanized.
CORRECTION: An earlier version of this story incorrectly identified the police dog as a German Shepherd.


Like Us On Facebook |

Follow Us On Twitter |

Contact The Author
Related
Before You Go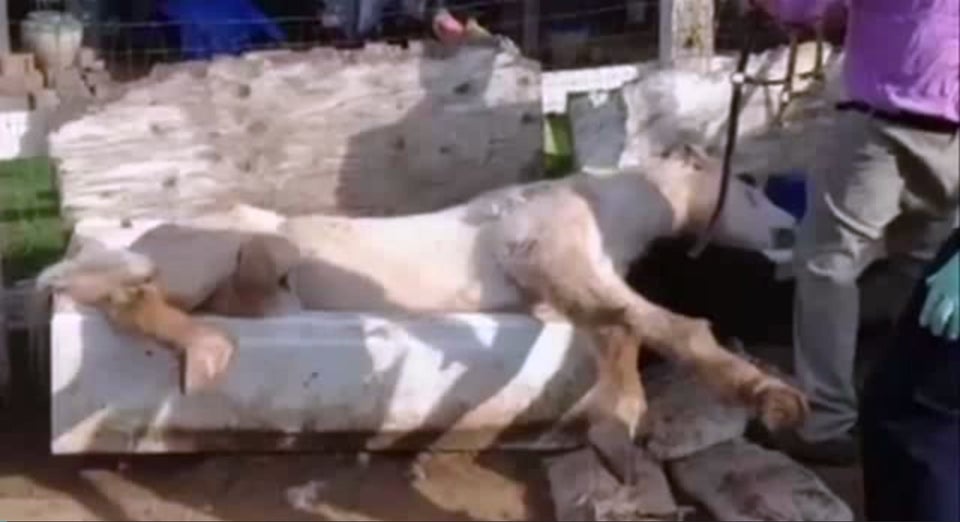 Animals In The News
Popular in the Community