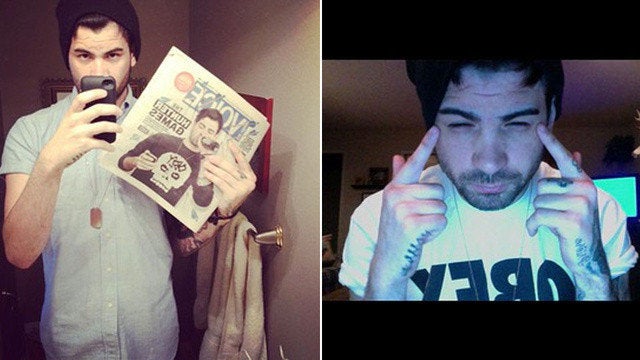 The "most hated man on the Internet" was indicted by the FBI today.
Alleged associate Charles Evans also faces charges.
Moore is an infamous entrepreneur who claims to be behind the site IsAnyoneUp.com, where nude photos of people were uploaded, reportedly without consent. He would encourage users to post naked photos of their former girlfriends and boyfriends, as well as personal details about them, BBC reports.
News of his arrest and indictment was first reported by TIME's Jessica Roy, in a tweet:
FBI just confirmed to me that revenge porn king Hunter Moore has been arrested

— Jessica Roy (@JessicaKRoy) January 23, 2014
Critics of Moore claim that his site has led to "revenge porn," in which people post victims' nude photos, their addresses and other identifying information. The act can lead to stalking and demands for more lewd photos and videos. Moore has always defended the site, claiming that it "educates the people on technology."
Moore has always defended himself from legal responsibility over the controversial content of his site through Section 230 of the Communications Decency Act. Since all content is submitted by users, Moore maintains immunity as users sign a contract assuming legal consequences for their submissions. The Awl reported in 2011 that Moore was making upwards of $13,000 a month running IAU, in addition to parties he hosts under the name.
It wasn't clear whether the charges against Moore were directly related to his website, but Gawker points out that the FBI claims he built his revenge porn career by hacking into others' computers. From the indictment:
The pictures were submitted without the victim's permission for purposes of revenge. However, to obtain more photos to populate the site, Moore allegedly instructed Evens to gain unauthorized access to – in other words, to hack into – victims' e-mail accounts. Moore sent payments to Evens in exchange for nude photos obtained unlawfully from the victims' accounts. Moore then posted the illegally obtained photos on his website, without the victims' consent. The indictment alleges that Evens hacked into email accounts belonging to hundreds of victims.
At press time, Moore's phone was disconnected and he didn't respond to emails seeking comment.
Calling all HuffPost superfans!
Sign up for membership to become a founding member and help shape HuffPost's next chapter
BEFORE YOU GO