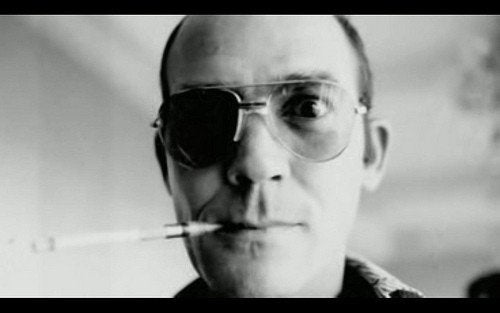 While it's signed "Yail Bloor III, Minister of Belles-Lettre," Thompson is often known for his use of fake names (famously Raoul Duke in Fear and Loathing In Las Vegas), and it seems more than plausible that this came from him.
Peterson's piece (which you can read for yourself here) was obviously rejected, but the payout still seems to have been worth it. The author, just 21 at the time, walked away with this incredible piece, ended with just a bit of encouragement.
UPDATE: Peterson has been able to confirm that the letter was actually written by Thompson. In fact, the text of the letter actually appeared in a biography of the writer. How many people it was sent to remains unknown, but in all likelihood this version was meant for Peterson, as it references South Bend, where he was living at the time.
The Letter (WARNING: THE LETTER BELOW CONTAINS SOME EXPLICIT LANGUAGE):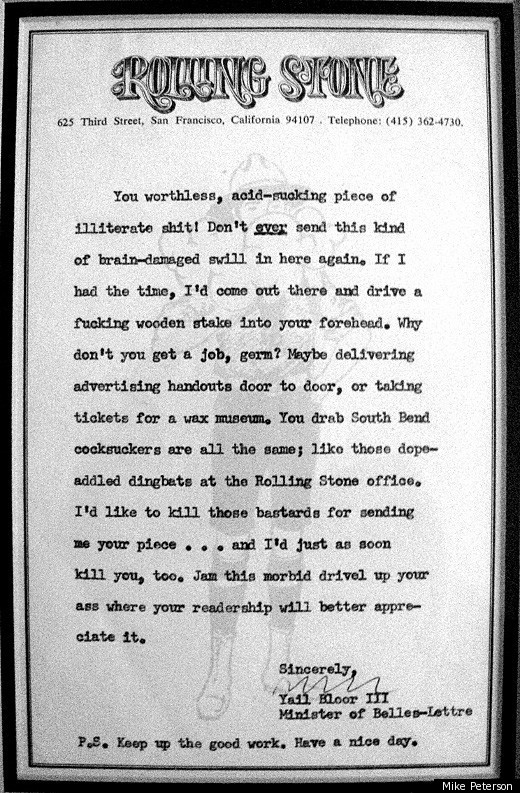 Related
Popular in the Community