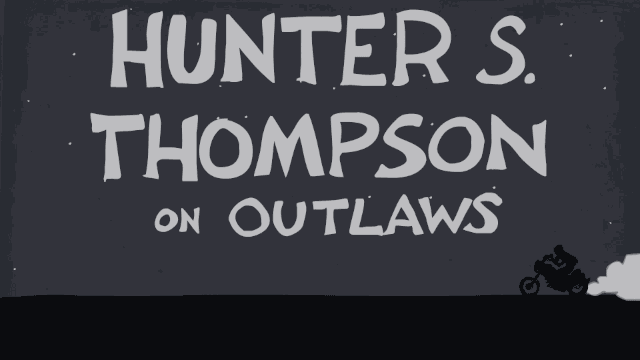 Not to mention a wry cartoon animation of the interview from the PBS web series "Blank on Blank," which debuted Tuesday. The old-school illustrations capture Thompson's self-deprecating yet hardbitten tone, as he reveals details about his time with the Hells Angels, and lessons he learned from getting repeatedly "stomped."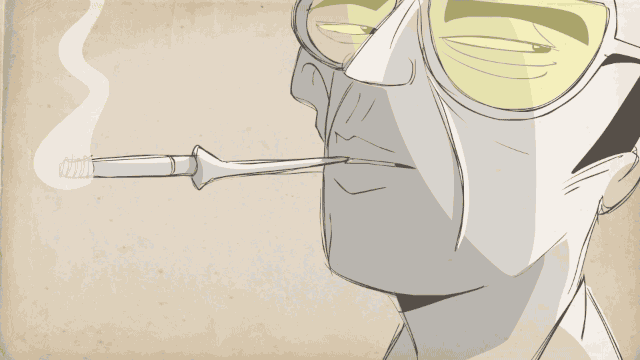 Terkel conducted a radio interview with Thompson in 1967, as Thompson was poised to take off as a superstar of gonzo journalism. He had just written Hell's Angels: A Strange and Terrible Saga, a book that stemmed from a breakout article he'd contributed to The Nation magazine. 
"Hunter Thompson, our guest, is a new kind of journalist," Terkel said upon introducing him. "The journalist who is not detached [...] in fact he was almost an honorary member, or a dishonored member of the the Oakland Hells Angels."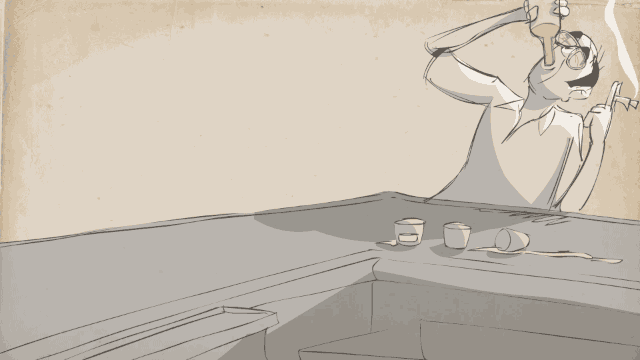 Thompson speaks sympathetically about the Hells Angels, without whitewashing their violent predilections. "I think the Angels came out of World War Two," he posits to Terkel. "This whole kind of alienated, violent, subculture of people wandering around looking for either an opportunity, or if not an opportunity then vengeance for not getting an opportunity."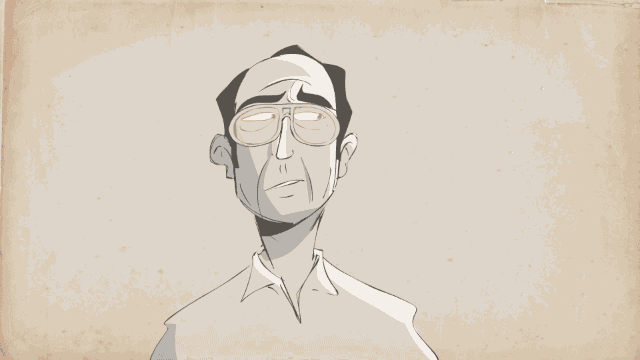 Though he ruefully recalls falling victim to "bylaw number 10 or 11 [...] 'When an Angel punches a non-Angel all other Angels will participate'" -- apparently he once made the fatal mistake of giving a member a hard time for beating his wife -- Thompson even sees himself in the frustrated bikers. He confesses to a tendency toward throwing "beer bottles into bar mirrors" and admits enjoying the visceral rush he found in speeding down the highway on a powerful motorcycle.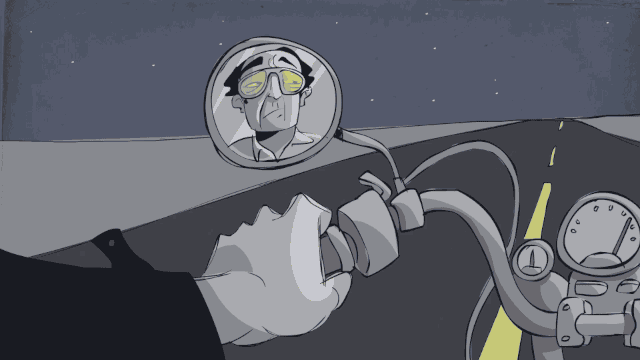 Thompson only sped down the open road with the Hells Angels for around a year, but he told Terkel he learned about broader society during that time. "I wouldn't just call Hells Angels in Oakland the only violent part of our society," he said. "The Angels reflect not only the lower segments of the society but the higher, where violence takes a much more sophisticated and respectable form."
He wasn't just referring to easy marks, like political wheeler and dealer Lyndon B. Johnson, whom he named as having great Hells Angel potential. "I learned a lot about myself just writing about the Angels," he admitted. "I was seeing a very ugly side of myself a lot of times."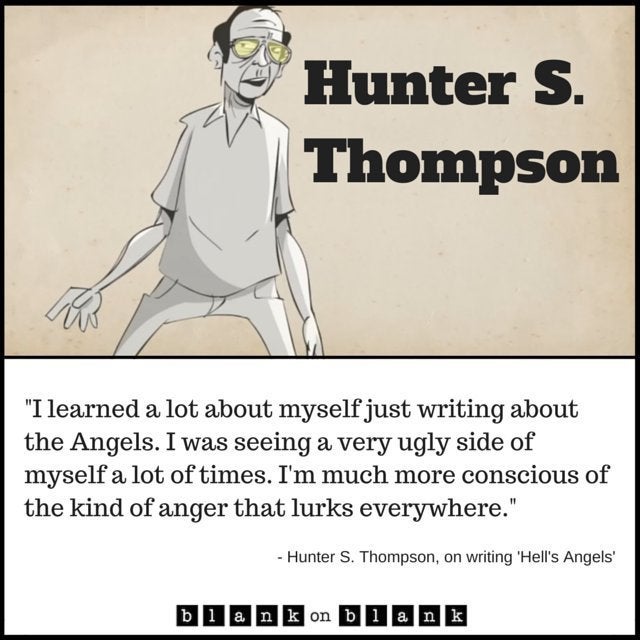 PHOTO GALLERY
Portraits Of Hell's Angels
Calling all HuffPost superfans!
Sign up for membership to become a founding member and help shape HuffPost's next chapter