Two men who were shot in Texas last month and had blamed immigrants crossing the border with Mexico were actually shot by members of their own hunting party, according to an indictment issued last week.
"There were no bullet casings or projectiles from weapons other than those belonging to the individuals hunting on the ranch nor in the RV belonging to the hunting party," the sheriff's department told Big Bend Now last month.
The incident took place near Candelaria, about 250 miles southeast of El Paso.
A message on Redwing's Facebook page claimed the two were shot "ambush style," but thirty investigators searched the area and found no evidence of anyone approaching the camp, AP reported. Police believe the hunters fired on each other by mistake.
The story of the shooting was widely shared on social media, with some politicizing the incident:
Texas Agriculture Commissioner Sid Miller cited the shooting as "proof" that the border wall proposed by President Donald Trump was needed.
When confronted about previous inaccurate Facebook messages, Miller said his social media posts shouldn't be held to the same standard as those of a news organization ― but then cited a news organization in defense of himself.
Related
Before You Go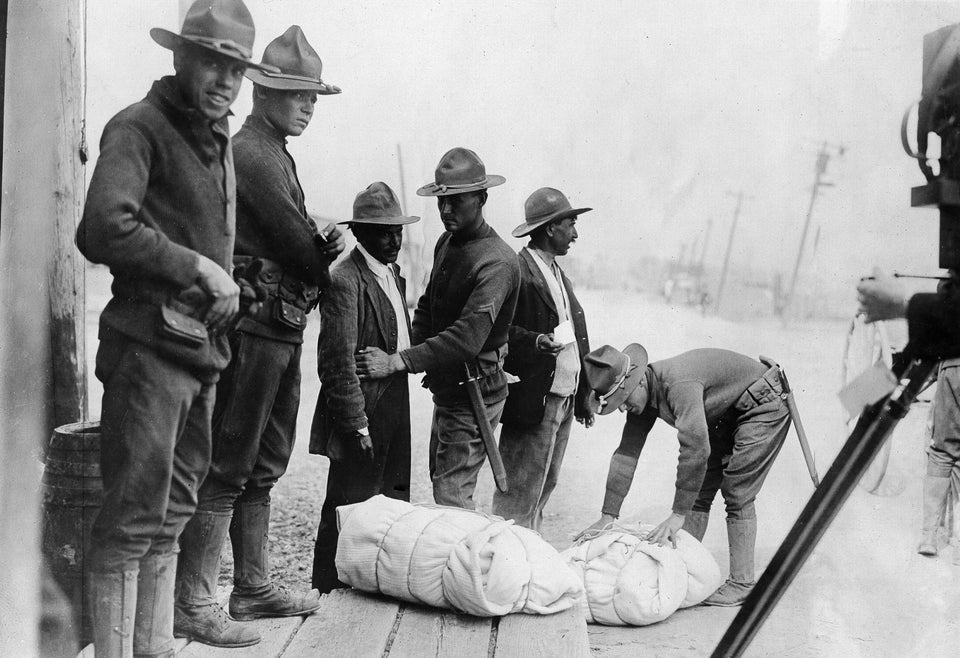 The Evolution Of The U.S.-Mexico Border Over The Last 100 Years In Photos
Popular in the Community