John Huppenthal, superintendent of public instruction for the state of Arizona, has recently come under fire for a slew of bigoted online comments he made in 2010 and 2011 under assumed names. He made a tearful apology last week after being outed as the man behind the Internet commenters Falcon9 and Thucydides. As these personalities, Huppenthal called Obama a "slime," referred to welfare recipients as "lazy pigs" and advocated banning all Spanish-language media.
But blogger David Morales at Three Sonorans wants to remind you that Huppenthal has said reprehensible things publicly too.
In an interview Morales posted to YouTube back in 2010, Huppenthal declined to criticize the Founding Fathers for owning slaves, saying they were above reproach.
"Our Founding Fathers brought all the freedoms that have enabled all the prosperity that's created the culture that we have in America," Huppenthal says in the interview. The following exchange then takes place:
Morales: Even Jefferson, who owned slaves?

Huppenthal: Even Jefferson, who owned slaves.

Morales: How is that freedom?

Huppenthal: Well, he was the writer of the Declaration of Independence.

Morales: He also owned slaves, too.

Huppenthal: Well, there's no problem with that.

Morales: There's no problem with slaves?
Huppenthal does not directly answer the question.
But Huppenthal ordered them to be discontinued in 2011 under a law he helped pass as a state senator the year before, arguing that the classes promoted Mexican-American ethnic solidarity and bred resentment against white students. In 2012, Huppenthal told Fox News Latino that he was considering taking his fight against Mexican-American studies to Arizona's universities as well, which he said is "where this toxic thing starts from."
A federal judge largely upheld the law used to prohibit the classes last year, but former students of the courses have appealed the decision to the U.S. Court of Appeals for the 9th Circuit.
Earlier this month, Huppenthal was revealed to be the author of a series of venomous comments on the blog Espresso Pundit. In one of those comments, he declared his support for the English-only movement, refusing even to capitalize the word "Spanish."
"We need to stomp out balkanization," Huppenthal wrote anonymously in one comment. "No spanish radio stations, no spanish billboards, no spanish tv stations, no spanish newspapers. This is America, speak English."
Watch Huppenthal's remarks in the video above.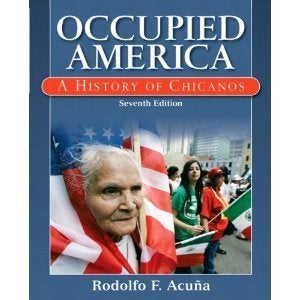 Latino Books Once Banned In Arizona
Popular in the Community