Hurricane Alex blasted into the record books on Thursday as the first Atlantic hurricane to form during the month of January in more than three-quarters of a century, U.S. weather forecasters said.
The storm, with wind gusts up to 85 miles an hour (137 kph), was expected to bear down on the Azores islands off the coast of Portugal on Friday, according to the National Hurricane Center in Miami. It did not pose a threat to the United States.
Local authorities issued a hurricane warning for five islands in the central Azores, which could see flash flooding, mudslides and storm surge, said NHC spokesman Dennis Feltgen.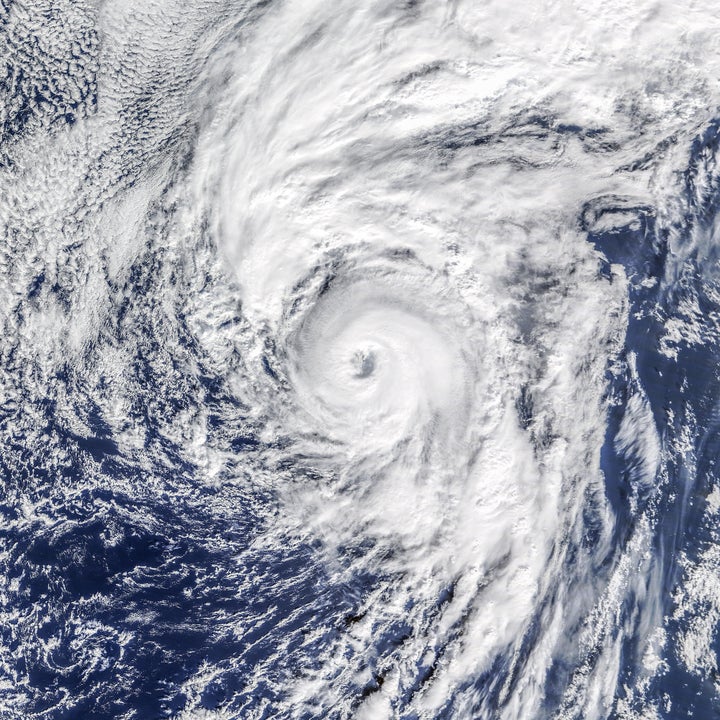 Alex was rated a "Category 1" hurricane, which is the lowest rating on the five-tier Saffir-Simpson hurricane wind scale.
Only two other hurricanes have appeared in January since forecasters began keeping records in 1851, Feltgen said. Hurricane Alice started in December and carried into January in 1955. The last time a hurricane formed in January was 1938.
Still, the early hurricane does not necessarily portend an unusually active storm period during the Atlantic hurricane season from June through November, Feltgen said. That forecast will be determined by weather conditions not yet seen.
"The good news is that even though we have got a hurricane in January, that is not a harbinger of what the 2016 hurricane season will be like," he said. "It is no reflection."
A blog post on NASA's website noted:
Hurricanes do not typically form when sea surface temperatures are below 26° Celsius (78.8 degrees Fahrenheit), so it seemed uncanny for Alex to form when water temperatures in the northeast Atlantic were roughly 22°C. But as NASA research meteorologist Scott Braun pointed out, the water temperatures were 0.5 to 1.0 degrees above normal. More importantly, a low-pressure trough in the upper atmosphere meant air temperatures aloft were quite cool compared to the water below. "The decrease in temperature from the surface to upper levels was strong enough to create convective instability," Braun said. "The thunderstorm activity gradually caused upper level warming such that the system transitioned from an extra-tropical to a tropical cyclone."

According to Jason Samenow of The Washington Post, the first named Atlantic storm usually forms on July 9. Only 0.5 percent of tropical storm activity in the Atlantic has occurred before June 1.
PHOTO GALLERY
Extreme U.S. Weather In 2015
REAL LIFE. REAL NEWS. REAL VOICES.
Help us tell more of the stories that matter from voices that too often remain unheard.