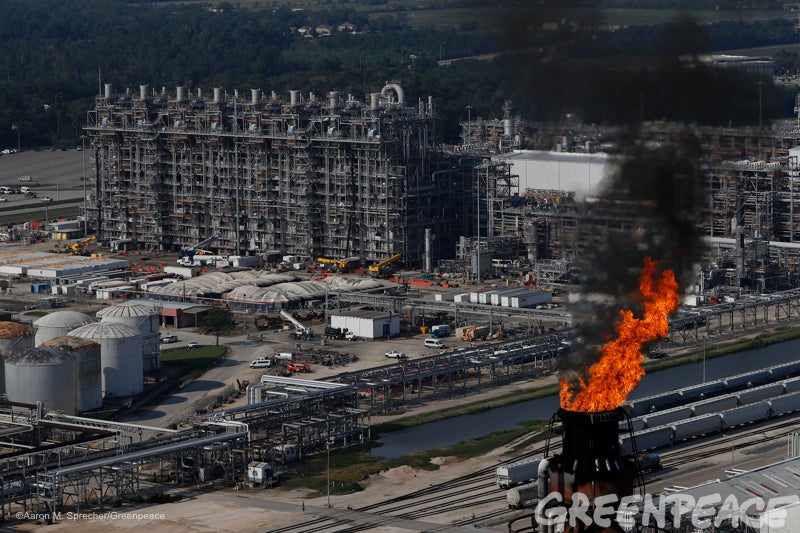 It has been two months since Hurricane Harvey made landfall over coastal Texas, deluging the entire region in over fifty inches of rain. The overwhelming power of the storm and flooding crushed peoples' homes and businesses. Texas officials have counted over eighty lives lost to the storm and its aftermath.
Even before the storm hit, air pollution from oil refineries and chemical plants began to spike as facilities shut down in anticipation of the storm. As the storm hit and floodwaters rose, damage at industrial plants released uncontrolled amounts of chemicals into the air and water. And for a month after the storm subsided, more air pollution was released as refineries were slowly turned back on.
It has been hard for reporters and citizens to get an accurate sense of the extent of pollution. Now, almost all of those final reports are in, and, if we choose to trust companies to report their air pollution accurately, we have more conclusive figures: over 5.7 million pounds of air pollution was released in the month around Harvey's landfall.
Of that total, we found that 1.5 million pounds of pollution were particularly hazardous chemicals, like benzene, which can cause cancer, and nitrogen oxides (NOx), which are harmful to our heath and can lead to the formation of other harmful pollution like smog and acid rain.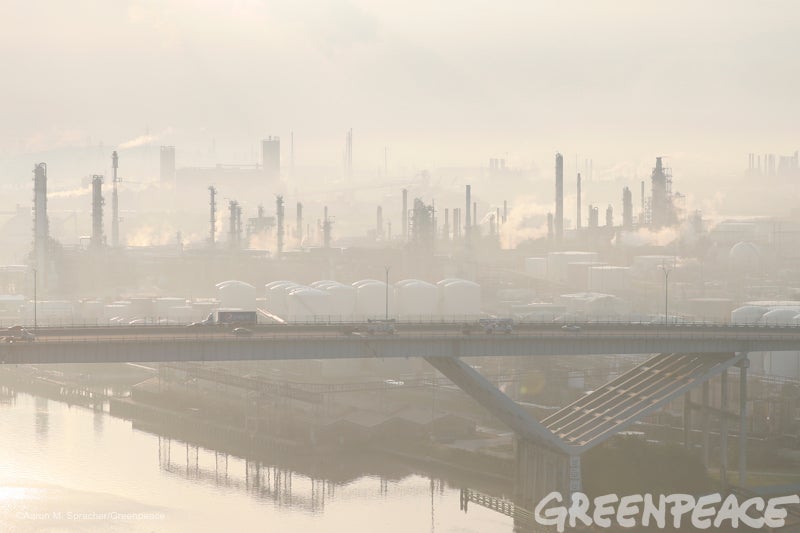 For the first time, we are able to attribute these figures to the parent companies of the dozens of facilities that reported pollution. It turns out, just 12 companies are responsible for 90% of the total 5.7 million lbs of air pollution:
Magellan Midstream Partners, (2.529 million lbs, 44.4% of total)
Valero Energy (579,351 lbs, 10%)
Saudi Aramco (439,244 lbs, 7.7%)
Dow Chemical (352,640 lbs, 6.1%)
INEOS (244,111 lbs, 4.3%)
Kinder Morgan (166,057 lbs, 2.9%)
Formosa Plastics (160,692 lbs, 2.8%)
Total (155,726 lbs, 2.7%)
ExxonMobil (130,928 lbs, 2.3%)
Enbridge (115,484 lbs, 2%)
Royal Dutch Shell (114,996, 2%)
LyondellBasell (114,749, 2%) Total = 5,103,197; 90%
And just ten companies are responsible for 90% of the worst chemicals, which have been proven to be dangerous:
Magellan Midstream Partners, (534,310 lbs, 34.9%)
Valero Energy (274,051 lbs, 17.9%)
Saudi Aramco (179,118 lbs, 11.7%)
Total (147,823 lbs, 9.7%)
Enbridge (74,970 lbs, 4.9%)
Dow Chemical (53,844 lbs, 3.5%)
ExxonMobil (45,949 lbs, 3%)
Cabot Oil & Gas (33,611 lbs, 2.2%)
Royal Dutch Shell (32,777 lbs, 2.1%)
Marathon Petroleum (24,768 lbs, 1.6%) Total = 1,401,221 lbs, 91.6%
Predictably, and sadly, environmental injustice was a factor for people exposed to much of this air pollution.
Most of the facilities that reported air pollution are located in communities that have higher-than-average proportions of people of color and of people who live in economic poverty. Of 45 facilities we were able to assess (out of 56 total), 42 of them are located in low-income communities, and 43 are located in areas that have less White residents than the national average.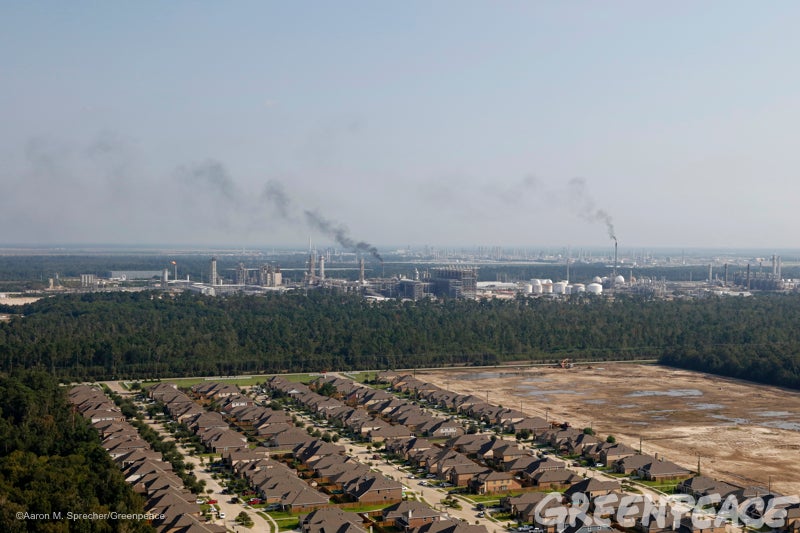 Which communities were subject to the most pollution? We found that the order depends on if we are tracking the most overall pollution, or if we focus on cities most impacted by the most dangerous chemicals:
Cities exposed to the most pollution in total:
Galena Park (2.529 million lbs, 44.7% of total)
Port Arthur (931,264 lbs, 16.34%)
Freeport (351,519 lbs, 6.17%)
Corpus Christi (301,734 lbs, 5.29%)
Alvin (242,323 lbs, 4.25%)
Houston (239,003 lbs, 4.19%)
Cities exposed to the most dangerous pollutants:
Galena Park (534,310 lbs, 34.9%)
Port Arthur (508,793 lbs, 33.3%)
Corpus Christi (112,377 lbs, 7.4%)
Streetman (74,970 lbs, 4.9%)
Freeport (53,842 lbs, 3.5%)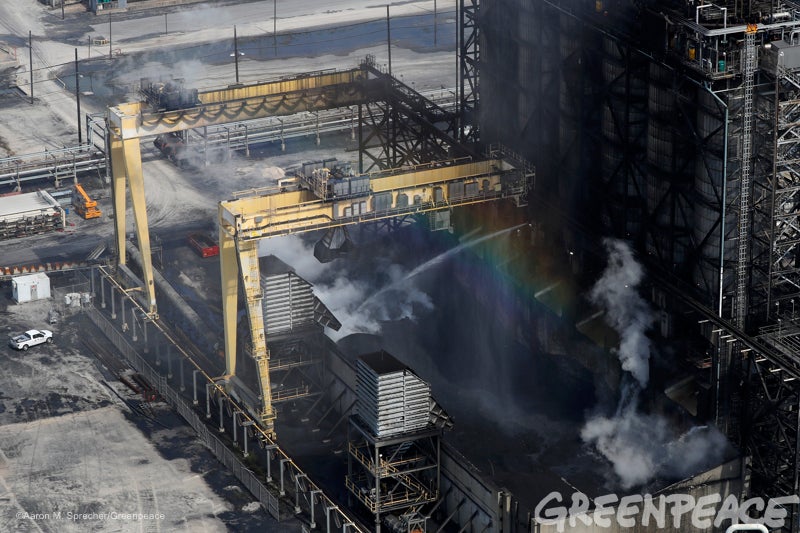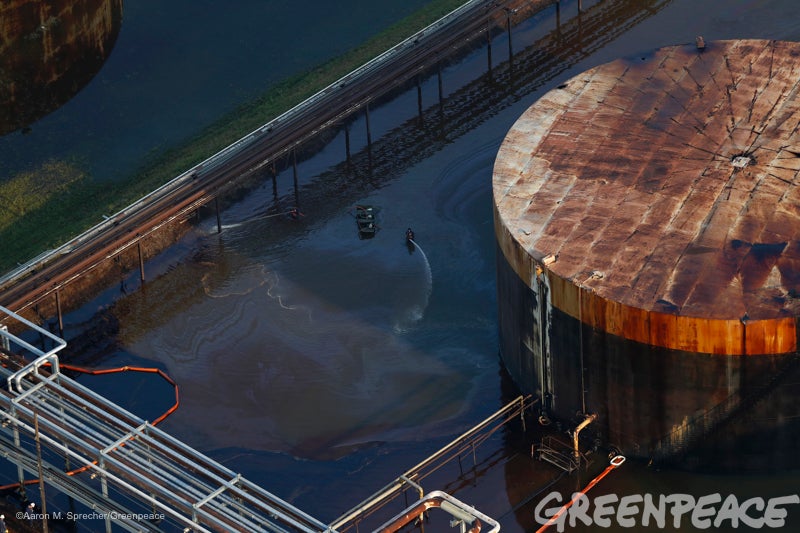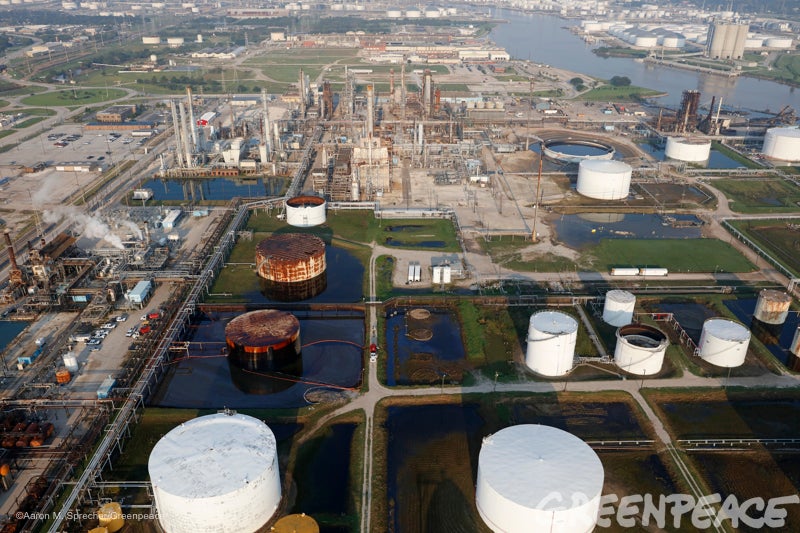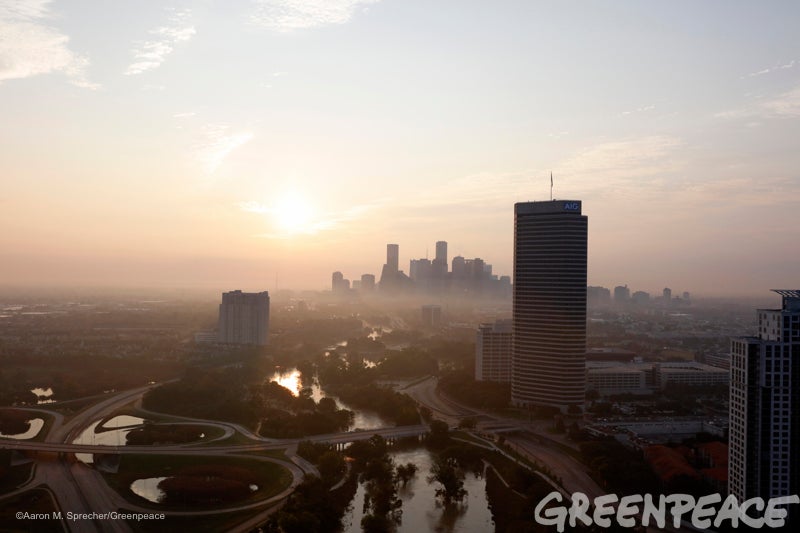 Calling all HuffPost superfans!
Sign up for membership to become a founding member and help shape HuffPost's next chapter
This post was published on the now-closed HuffPost Contributor platform. Contributors control their own work and posted freely to our site. If you need to flag this entry as abusive,
send us an email
.