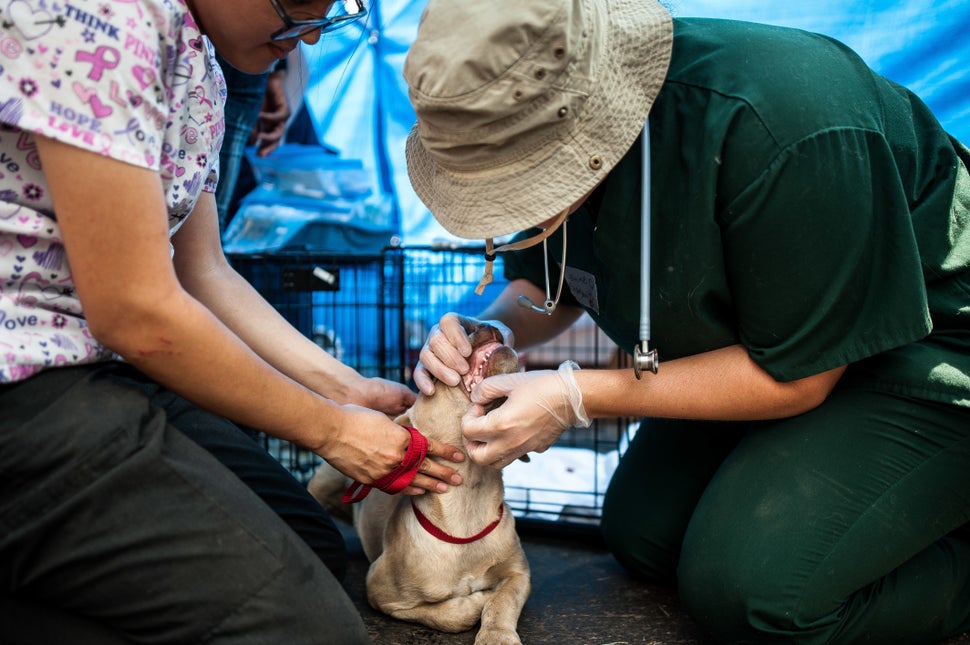 Katy, Texas - Among the smallest victims of Hurricane Harvey are thousands of pets left without a home after floodwaters inundated large swathes of the Houston area.
In the city of Katy, just west of Houston, the non-profit organization Austin Pets Alive! in previous days has set up a intake center to take care of pets affected by the storm. 
Since starting operations on Tuesday, the center has received nearly 2,000 animals, large and small, veterinarian Ellen Jefferson, the executive director of the organization told HuffPost on Sunday.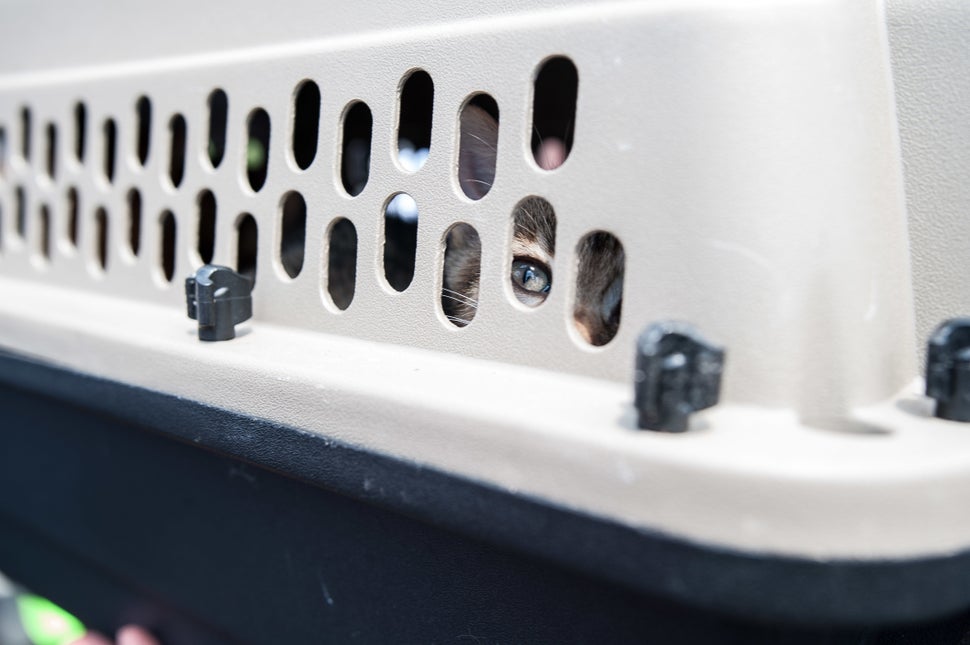 Hurricane Harvey has impacted pets in a myriad of ways. 
Some owners had no other choice but to leave their animals behind as the hurricane made landfall more than a week ago. Others, confronted with the destruction caused by floods in the storm's wake, found themselves no longer able to take care of their pets. Some animals ran off amid the chaos caused by the storm, while others had already been without a home long before the disaster struck.
APA! provides these animals with emergency care, vaccinations, shelter and food. The organization tries to reconnect lost pets with their owners, and aims to help find new homes for those animals that need adopting. 
Most of the animals at Katy Mills Mall were brought in by their owners or found by rescue workers and local residents. The center has seen the arrival of hundreds of cats and dogs, and even a parakeet. Two pregnant dogs went into labor after being taken in. 
Among the animals in need of a new home were thirty cats who had been under the care of an elderly woman in the area, Jefferson said. The woman loved each one of them and had veterinary documents for all, she said. But left homeless by the storm, she was headed for the home of her son out of state. There was no way to take along 30 cats.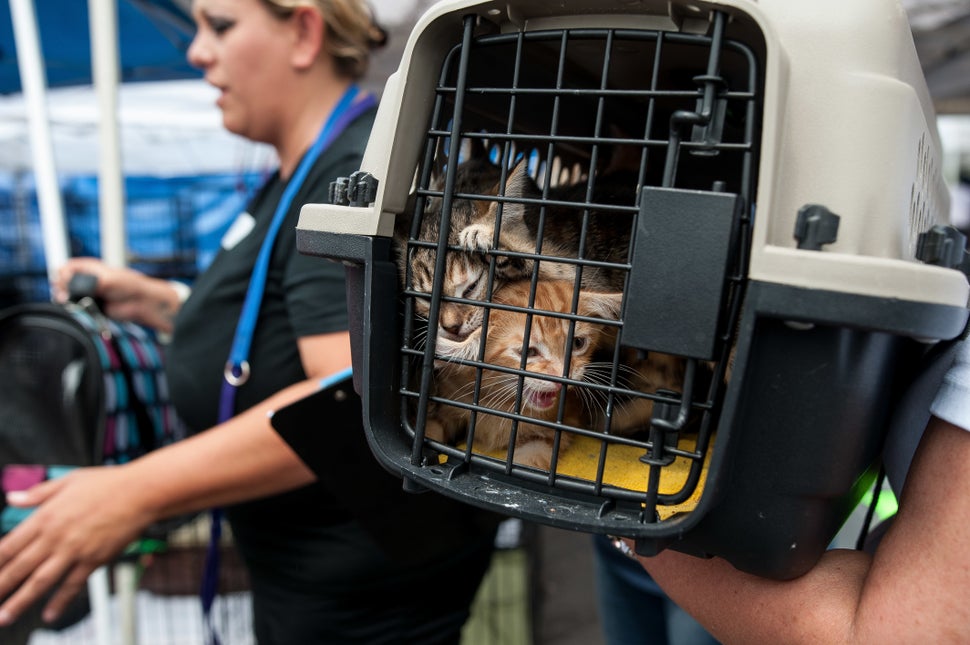 On Sunday, Katy resident Amy Truex dropped off a cat and five little kittens she had found earlier in her parents' backyard. Neighbors and family members had told her about the group. 
Daisy Vasuquec and her daughters Vanessa, 8, and Cassandra, 6, brought in a puppy with a broken leg. A friend of Vasuquec had found the dog in her Houston neighborhood a few days ago, and taped the pup's leg with duct tape for support. After learning from a local vet the pup's leg was broken in three places, Vasuquec brought the pup to the center to receive additional care.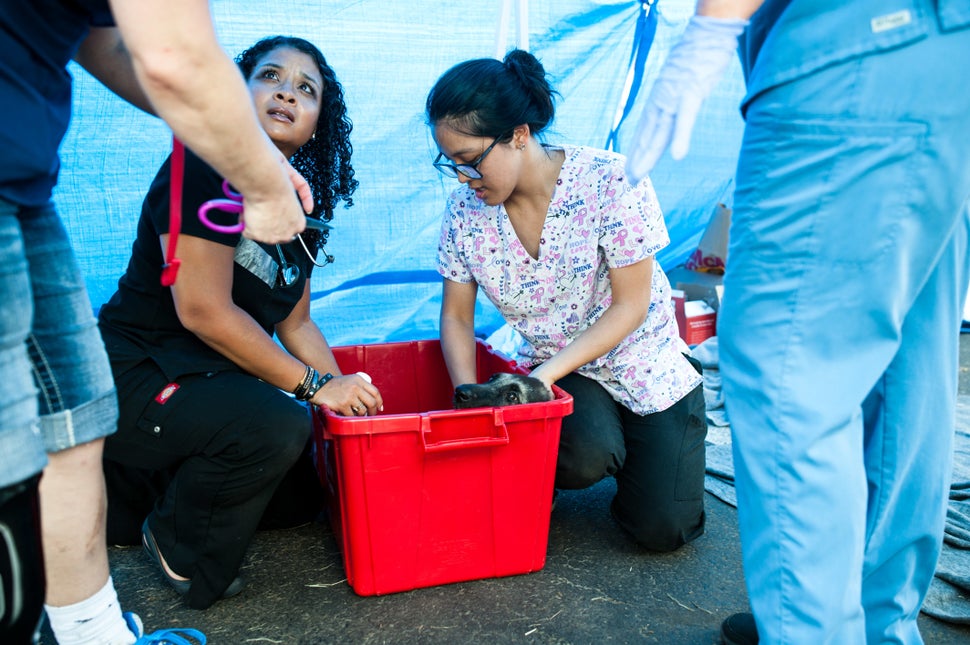 The organization has been able to count on an outpouring of support. Drug companies have donated vaccines and AT&T provided generators. Pet stores and local residents have brought in towels, collars, toys, food and other supplies.
Day in, day out, the shelter has seen hundreds of volunteers offering to walk and feed the pets, clean their crates or do laundry. Volunteers have also helped transport the animals to more permanent locations. 
On Sunday afternoon, 12-year-old Alex Pena was cleaning crates and washing them down. "I love animals," the boy said, adding that it was his mom who had suggested he'd help out.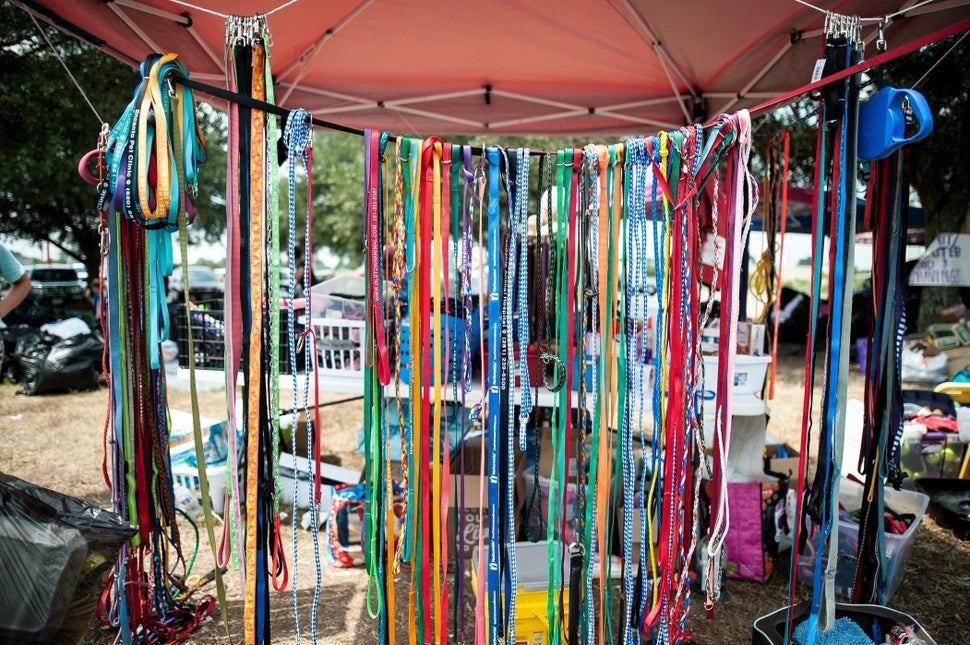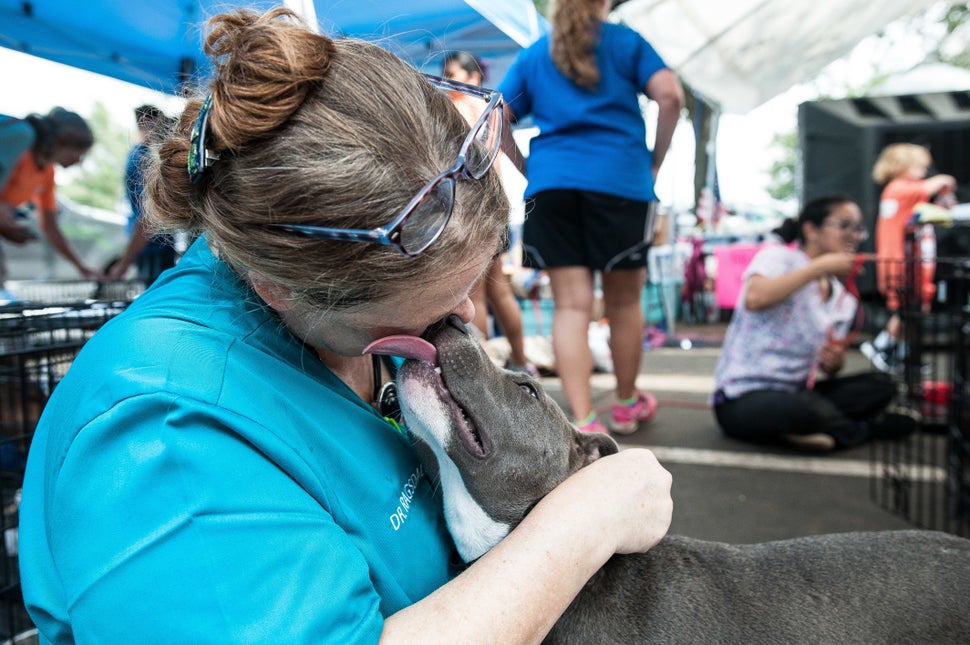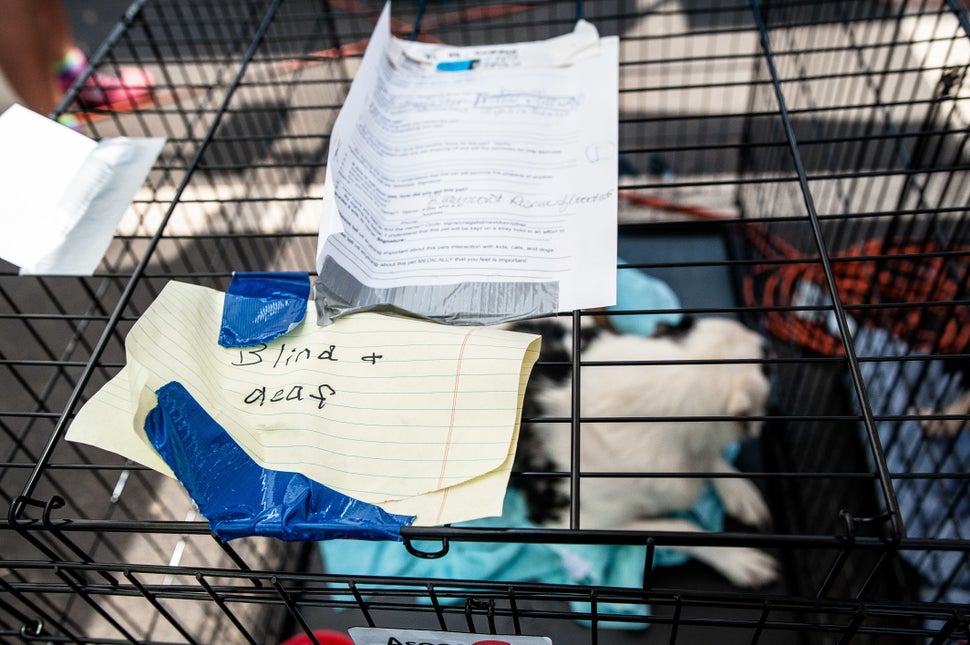 If you'd like to support Austin Pets Alive! you can donate online. 
Hilary Hanson contributed to this report. 
REAL LIFE. REAL NEWS. REAL VOICES.
Help us tell more of the stories that matter from voices that too often remain unheard.
BEFORE YOU GO
PHOTO GALLERY
Post-Harvey Houston