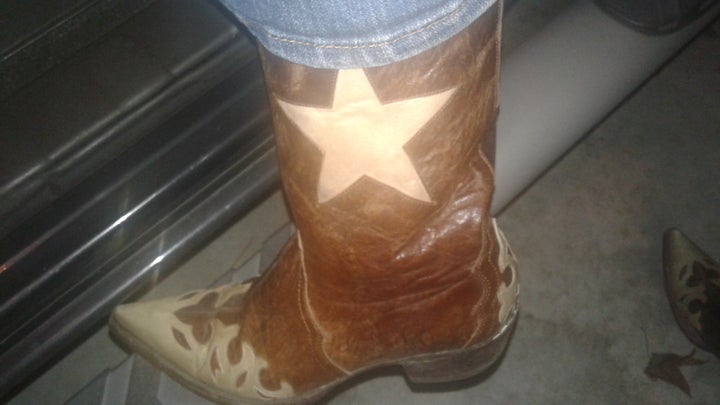 As a kid growing up in my family's auto repair, paint and body business in Houston, Texas, my dad would always have our shop open on stormy days like today. He knew that other shops would be closed, and he wanted to be open to serve those who needed help with their flooded cars. I learned this lesson of standing up for others in the late 1960s, and it has stayed with me even as I run my own small business today.
So, as the remnants of hurricane Harvey continues to drench and flood many areas of the Texas Gulf Coast, below are 20 tips to help small businesses bounce back and begin again after being impacted by the storm.
1. Be grateful that you and your family are safe and for the opportunity to begin in.
2. Check on your employees.
3. Safety first. When safe to be on the roads, heed the necessary precautions before entering any damaged building structures. Contact a licensed and trustworthy professional to conduct any building assessments.
5. Contact your insurance agent for your business and company vehicles.
6. Contact FEMA for disaster assistance and loans. Also, depending on your area, the Department of Agriculture has loans available to help you rebuild.
7. Contact your vendors and suppliers to rearrange orders and make plans for payments.
8. Call your banker to review your line of credit, limits on credit card and waiver of any bank fees.
9. Contact your congressperson, state representative or local city councilperson for the appropriate jurisdiction support. For example, if FEMA is not responding, call your congressperson.
10. Forward your business telephone to a phone number that will be answered or change your voice message to note how customers can be best served while you are rebuilding.
11. Draft an out-of-office email response if unable to respond to emails in a timely manner.
12. Use social media to add value and keep in touch with customers.
13. Stay positive – positive energy creates a positive environment. Keep your head up and focus on being able to serve your customers.
14. Avoid "yeah but" people – this is negative energy that will slow or stop you completely from resuming operations.
15. Refrain from using any unlicensed trade contractors such as electricians, plumbers, etc. You can contact the appropriate State of Texas agencies if have any concerns.
16. Before rebuilding structures, make sure contractor obtains a city building permit.
17. Be transparent with customers ― let your customer know your situation; how you can serve them while rebuilding and when you expect to be reopened.
19. Use mass transit or other transportation modes if your company vehicle has been flooded and you need to get around. If not use technology!
20. Take a deep breath, clear your head and make sure to say, "thank you" to those providing assistance for you to rebuild.
According to the SBA, "25 percent of small businesses do not reopen after a disaster." To avoid becoming a part of this small business statistic, identify at least three of the tips mentioned above that you can implement as soon as the flood waters recede. Taking this step not only places you on the path to restore your business and dreams, but it also helps to retain jobs and keep the Texas Gulf Coast economy strong.
Do you have suggestions for small businesses have been or are being affected by hurricane Harvey? I love to hear them; and you can connect with me on Facebook.
About the author: Helen Callier, President of Bradlink LLC, an SBA award winning small business, is the author of bestselling 'Your Money is in the Follow up,' The Why, When, Where, Who, What, and How to Follow up Guide for Small Businesses. Helen is also a recognized advocate for small businesses and speaks nationally to small business audiences on practical tips on how to drive your small business vehicle to success.
REAL LIFE. REAL NEWS. REAL VOICES.
Help us tell more of the stories that matter from voices that too often remain unheard.