Since the storm slammed into Texas on Friday, tens of thousands of people have been displaced. Those who were able to pack a few supplies are running low. Others couldn't grab a stash of tampons or diapers as they fled the rising water.
These products are often not provided at emergency shelters. While relief groups work to bring essentials to the victims, many of the main humanitarian groups don't supply menstrual products or diapers.
"It's not something that families, especially when they're coming to a shelter, that they pack up and bring with them," Jorge Medina, executive director of the Texas Diaper Bank, told NPR about the need for diapers. "And then while they're at the shelter, whatever they did bring, they run out."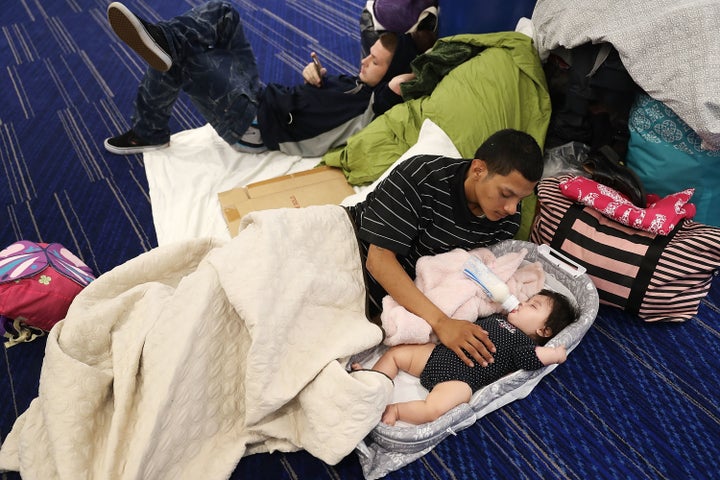 Menstrual products are just as critical.
In the flood zone, groups that do supply these items are seeing their inventories diminish quickly. The Houston Diaper Bank went through 20,000 diapers last week alone, according to MLive.
But some organizations are working to fill the gap. Here's what they're doing and how you can get involved:
Support the Diaper Foundation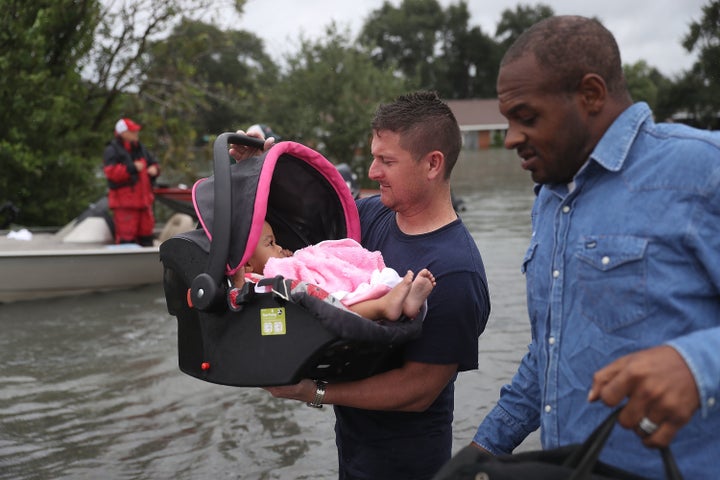 The Houston-based Diaper Foundation provides diapers to underserved families and raises awareness about the problems of poverty. The nonprofit is temporarily closed due to water damage but plans to re-open in the next few days. It's still accepting financial help and arranging for the collection of diapers through its website.
Donate to Distributing Dignity
The nonprofit Distributing Dignity, which is based in Cherry Hill, New Jersey, sent out 4,500 tampons to Houston and is preparing another large shipment of pads, tampons and bras. The group is currently short on small packages of ultra thin tampons, and is seeking volunteers to help sort and pack items on Saturday. The organization launched a specific fundraising campaign for women displaced by the hurricane and any leftover items will help support people who are homeless, survivors of domestic abuse and other women in need.
Boost Support the Girls
Support the Girls is asking donors to consider giving $22, the amount it costs to send a package of bras, pads and tampons to Texas. The organization estimates it will have donated 70,000 tampons and maxi pads by the end of the flooding relief efforts. It has already donated 2,500 bras, according to its Twitter account.
Stock the Texas Diaper Bank
The Texas Diaper Bank in San Antonio is preparing for up to 10,000 evacuated families arriving from the harder hit areas, NPR reported. It's also planning to send supplies into the flood zone as the waters recede.
The organization is collecting diapers for both babies and adults, wipes, formula and gently used baby items ― such as blankets, bottles and small toys ― as well as monetary contributions to buy more supplies. Volunteers to help count and sort donations are welcome.
People can donate through the website, send items to the nonprofit's San Antonio location or buy products through its Amazon account.
Help Women With Simply the Basics
Simply the Basics, which has dubbed itself a "hygiene bank," is assembling kits filled with tampons, pads, razors and toothbrushes to give Harvey's victims. The organization plans on donating 3,000 menstrual hygiene products, and 2,000 basic hygiene products. The San Francisco-based group has experience responding to disaster situations. In 2016, it sent menstrual products to women and girls affected by flooding in Louisiana.
Give to Happy Period
Happy Period donates menstrual hygiene kits to homeless women, women living in poverty and anyone else who's struggling to obtain pads and tampons. The group is asking people to donate funds to its Texas chapter or buy menstrual hygiene products ― including tampons and pads ― through its Amazon account.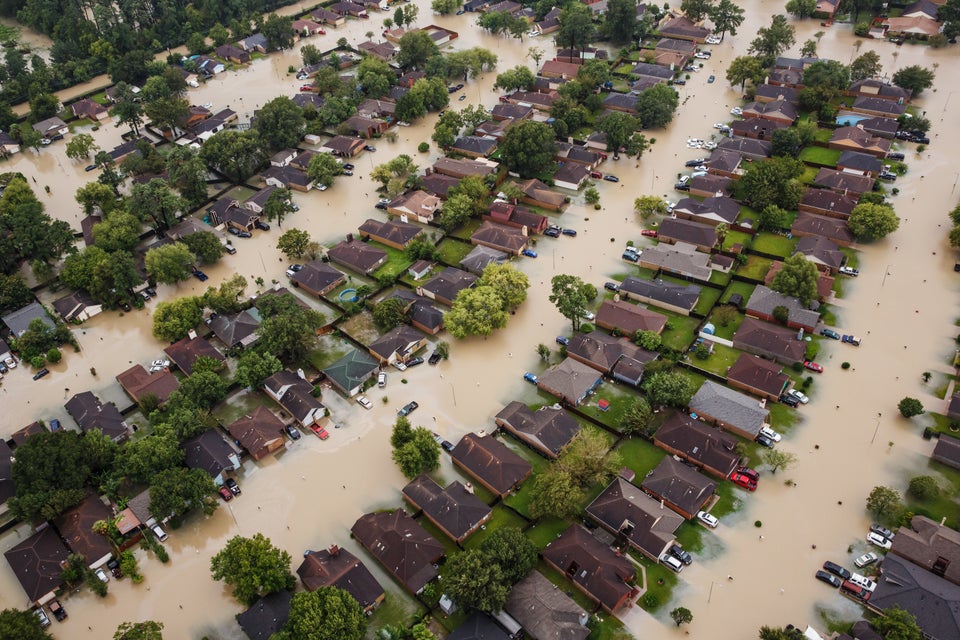 Hurricane Harvey Aerial Images
Related