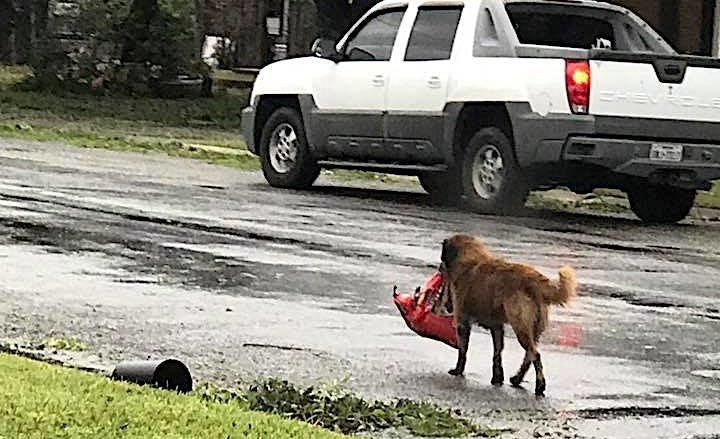 The morning after Hurricane Harvey tore into Texas, Gulf Coast residents were already trying to prepare for life after the destructive storm ― including Otis, the dog.
Tiele Dockens was checking out the damage for friends and family in Sinton, north of Corpus Christi, when she saw Otis on the street carrying a large bag of dog food.
"It was after the storm this morning when I went to town to check damage on properties," Dockens told HuffPost on Saturday. "Lots of people were out in their yards and streets cleaning up branches, trees and debris."
To Dockens, the golden retriever mix, who she only later learned was named Otis, was in survival mode just like everybody else. She shared his image with the hashtag #refugee.
Dockens' photo quickly went viral, with many saying the dog's resourcefulness was a Texan trait.
Dockens spoke with Otis' owner later that day and learned that the dog made it home safely with the bag of food, although it is unclear where that bag came from. The owner did not respond to HuffPost's requests for comment.
While the dog, his owner and Dockens' family are all safe, the city of Sinton and nearby Papalote, where Dockens is from, were still without power or water by Saturday evening.
"People are holding up good," Dockens said, adding that crews were working to restore power and residents were clearing the streets.
But Gulf Coast residents and their pets aren't entirely out of trouble yet. Hurricane Harvey, which was at one point a Category 4 storm, dumped up to 15 inches of rain and had sustained winds of over 130 miles per hour, causing significant damage across a swath of Texas. Heavy rains are also expected to continue for the next few days.
Related
Before You Go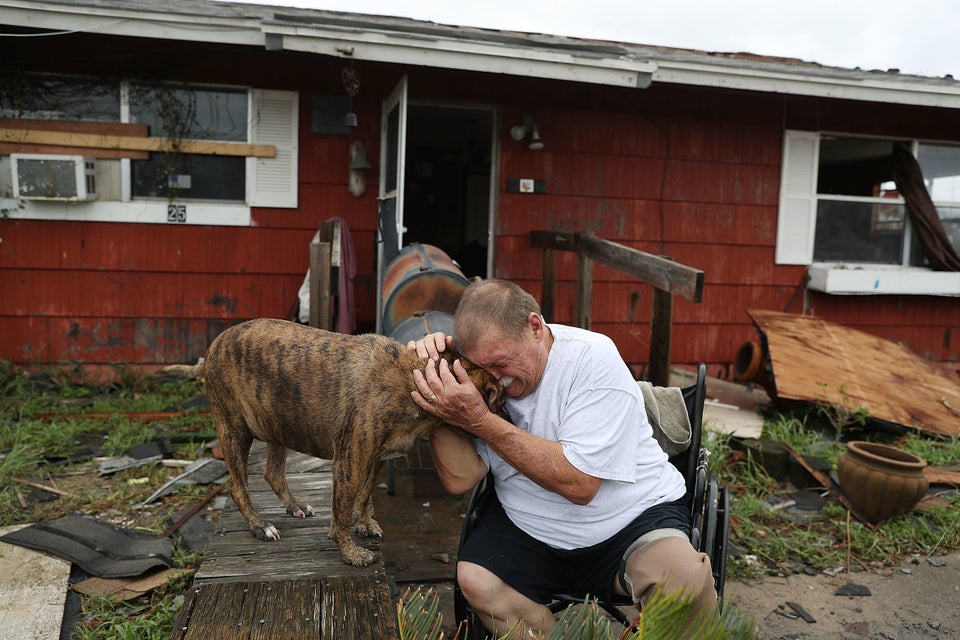 Hurricane Harvey Aftermath
Popular in the Community