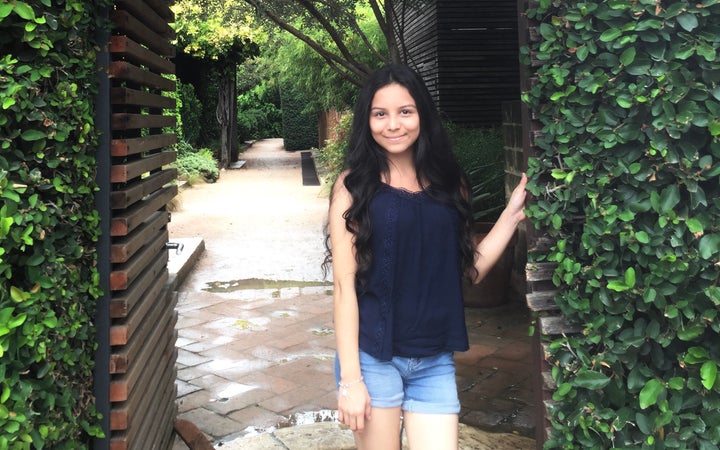 Marlin Leal, 21, was with her parents, 17-year-old sister and 12-year-old brother this past Saturday night as water started streaming into their home in southeast Houston ― an area devastated by historic rainfall and flooding in the wake of Hurricane Harvey. Here's what she told HuffPost reporter Julia Craven of the ordeal:
We were in our living room looking at how it was outside through our window. We honestly didn't think it was going to be as bad as it was so we were not as prepared as we should have been. We started getting the flood warning alerts, and noticed that the water outside quickly started rising higher than it usually does.
My parents rushed to the garage to try to go find things that could help stop water from coming in. They ended up using trash bags, a blue tent and cement bags. Once they were done they told us to disconnect everything that was plugged into an outlet. An hour later, our electricity went out.
Once we were done unplugging everything, my sister and I headed to our room and while we were there we noticed water leaking into the house through our room.
We started freaking out and went running to our parents to tell them. That's when we realized it wasn't going to be any other storm. This was something serious. We started taking mattresses inside my little brothers room, which was the only room that hadn't flooded yet, as fast as we could. We tried to put things that were on the floor on top of counters and pack important stuff.
When we were done we sat on the mattresses. We kept looking through the window, hoping it would get better but we'd see the opposite: more rain, more water rising. We decided to gather together and start praying.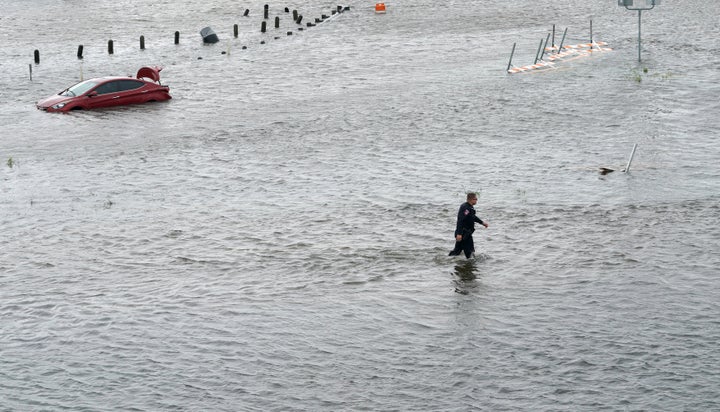 We tried to get some sleep but honestly in times like those sleep is the last thing on anyone's mind. My little brother was the only one that slept. Just before midnight, we noticed water coming inside his room. It rose higher and higher as time went by so my dad tried calling 911, 311 and any other emergency number he could think of, but nobody would answer.
Then he had the idea to take us to the attic. At first we weren't sure about that. Part of us were scared but, at the same time, we knew that if we stayed downstairs we would end up drowning.
We woke up my little brother and started taking the mattresses all the way to the attic. We also grabbed food, two pairs of clothes each, important papers, candles, lighters, bottled water and our little puppy.
While we were in the attic, we started receiving calls from loved ones asking what was going on. We didn't want to scare them so we told them the house was only a little flooded but we were okay.
Most of the night and morning we prayed. Around 4 a.m., we heard voices close by so my dad decided to go downstairs and check out what was going on.
Turns out, we weren't the only ones in trouble around our neighborhood. People were so desperate for help that they chose to leave their homes and try to swim to higher ground. They didn't know that the flooding was much worse than what it seemed. The currents were dragging some of them away.
Thank God one of our neighbors was able to help out and took them in.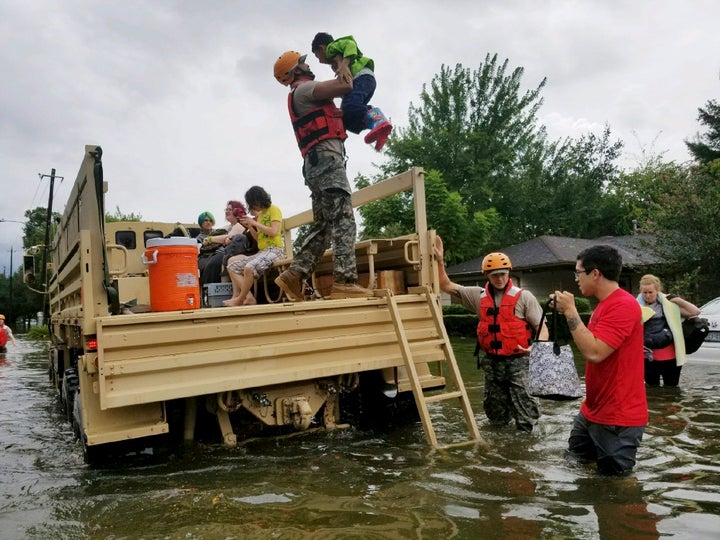 While we were up in the attic, time felt like it was passing by so slow. I would look at my little brother and I could tell he was very scared. I'd try to calm him down and tell him everything was going to be okay and that God was going to help us out. He ended up calming down.
Around 10 a.m., my dad decided to try and chop a hole in the roof. While he was in the process, we heard voices outside. We told our dad to go check it out. So down from the attic he goes.
To our luck he comes back and tells us to start packing a backpack or a purse or whatever we can. The rescue team had finally arrived! We got up and started packing. The first one to head out of the attic was my little sister with our puppy. Next was my little brother and me.
As our feet touched the floor, we couldn't help but start shivering. The water was freezing.
When we reached the rescue team, they helped my little brother into the boat first and then me. When I was climbing in, I couldn't help but burst out crying.
"God helped us. He took care of us. Yeah we lost everything but my family and I made it out safe." That's all that I kept saying in my mind.
And still I thank God for being there with us and helping us out.
Leal's family is now staying with friends, she reports.
Before You Go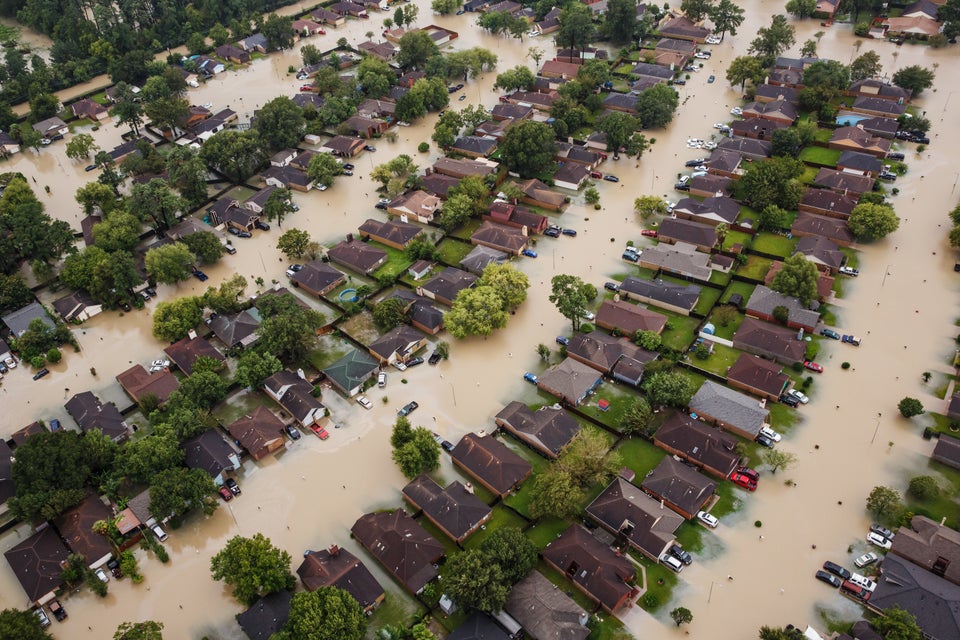 Hurricane Harvey Aerial Images
Popular in the Community