A large swath of Texas began bracing for intense rainfall and flooding as Hurricane Harvey neared its coast Thursday.
Harvey could be the first hurricane ranked as Category 3 or stronger (sustained winds of at least 111 mph) to make landfall in the U.S. since 2005. It is expected to hit late Friday or early Saturday. Nearly the entire Texas Gulf Coast, from Port Mansfield to Sargent, is under a hurricane warning. If it makes landfall, it will be the strongest hurricane to hit the Texas coastal bend in 47 years, according to The Weather Channel.
The National Hurricane Center announced Thursday afternoon that Harvey was "rapidly intensifying" and became a hurricane after initially being categorized as a tropical storm. It strengthened even further overnight, growing into a Category 2 storm with winds of 105 mph, the National Hurricane Center said.
People in threatened areas should start taking precautions immediately, as severe winds may hit Friday and make storm preparations difficult, the center urged.
"This is a life-threatening situation," the NHC said in its warning. "Persons located within these areas should take all necessary actions to protect life and property from rising water and the potential for other dangerous conditions."
Those who live along Texas' central coast should prepare for the storm to last through the weekend, the NHC warned Thursday, and rainfall could last well into next week. Southwest Louisiana is also likely to be hit by heavy rain from the storm system.
At the time of the warning, Harvey was traveling northwest at 10 miles per hour and was 305 miles southeast of Corpus Christi, where people tweeted photos of depleted supermarket shelves.
Noble Energy Inc., a petroleum and natural gas company based in Houston, said Thursday it had evacuated non-essential personnel from its Gulf of Mexico facilities.
Corpus Christi Mayor Joe McComb said at a news conference Thursday that the city is "almost at the threshold for mandatory evacuation" and urged residents to make arrangements now.
"I'm not going to risk our police and fire people going to try and drag somebody out of the house if they don't want to go," McComb said. "Because our fire and police, they're fathers and mothers, brothers, sisters, uncles. They've got relatives and they've got family, and we don't want to put them in harm's way because someone just wanted to stay."
Rainfall and flooding are the greatest threats to the area. Along the middle and north coast, Harvey may bring 15 to 25 inches of rain on average and reach 35 inches in some areas, according to the NHC forecast.
"Rainfall from Harvey may cause life-threatening flooding," the center warned.
Texas Gov. Greg Abbott has issued disaster proclamations for 30 counties in the state in anticipation of the storm. Louisiana Gov. John Bel Edwards followed suit Thursday and declared a statewide emergency.
Climate scientists have long warned that hurricanes will become stronger and more frequent as human activity drives up global temperatures. Already, Harvey is emerging as potentially historically significant.
The storm is expected to have maximum winds of 125 miles per hour; the last hurricane to make landfall in Texas with wind speeds that high was Hurricane Celia in 1970, Colorado State University meteorologist Philip Klotzbach tweeted Thursday.
Related
Before You Go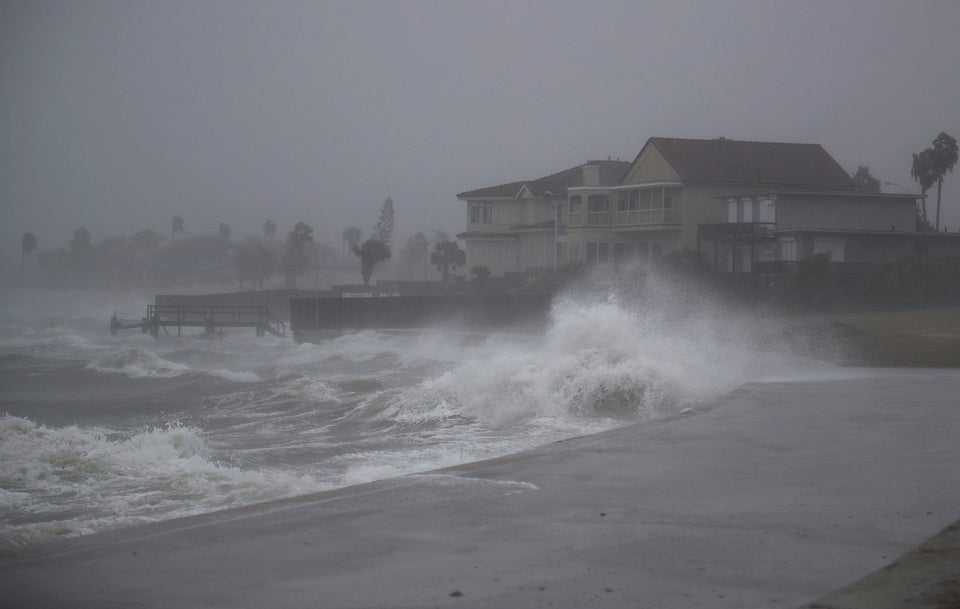 Gulf Coast Braces For Hurricane Harvey
Popular in the Community