Hurricane Ida left more than 1 million people without electricity and caused "catastrophic damage" in Louisiana and Mississippi as rescue teams began sifting through areas hit by raging winds and floodwaters on Monday, according to the White House.
The "extremely large and powerful" hurricane made landfall in the Gulf Coast on Sunday, leaving massive destruction and flooding in its wake and destroying energy providers' transmission systems, said White House press secretary Jen Psaki in a Monday briefing.
It could take weeks to get power back in many areas, the White House said. This would leave people without refrigeration or air conditioning as temperatures are expected to stay in the high 80s this week.
Rescue officials have begun searching in hard-hit areas across the state, but it appears New Orleans avoided disastrous levels of flooding last seen during Hurricane Katrina thanks to an upgraded system of levees meant to protect against fierce storms. More than $14 billion was spent on the network after it failed in 2005, and Ida presented one of the most dire tests of the levees since.
Still, Ida left more than 300,000 people without access to clean water on Monday and about 2,000 were staying at shelters after evacuating their homes. At least three people have died, but Gov. John Bel Edwards (D) said he expected that toll to rise "considerably" as rescue teams searched houses flooded by storm surges.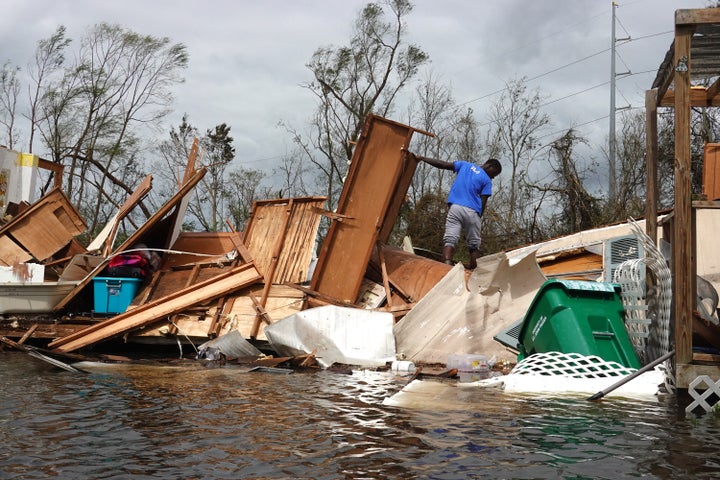 Human-caused climate change contributes to storms becoming more powerful, according to climate researchers, with hurricanes bringing higher winds, releasing more rainfall and intensifying more quickly — leading to devastating consequences for affected communities.
Even as Ida has been downgraded to a tropical storm, it is expected to continue to produce heavy rainfall, and flooding remains a threat as the storm moves into other states, including Tennessee, warned the White House.
More than 3,600 responders from the Federal Emergency Management Agency have been deployed to the region and are focusing on search and rescue, medical evacuations, providing emergency food and shelter, and restoring electrical power.
Over 2,200 people have sought safety in dozens of shelters in Louisiana so far, The Associated Press reported. Those running emergency shelters are taking steps to prevent the spread of COVID-19, Psaki said.
Popular in the Community