A news broadcaster was caught in the middle of a blackout while reporting live on the conditions of Hurricane Idalia in Florida.
ABC 27's broadcast footage on Wednesday morning offered a glimpse into weather conditions as Idalia made her historic landing.
"We just lost power now! You just saw the power go out," Florida state capitol reporter Forrest Saunders said in the middle of his live shot for ABC 27, which was shared by meteorologist Elizabeth Copeland on X.
"If you can't see me, I apologize," he said shortly after lights and electronic signs could be seen shutting off behind him.
According to PowerOutage.us, at least 295,843 customers across Florida were without power as of 2:40 p.m. local time.
"It looks like we still have traffic lights, but we definitely lost power in this block of Chiefland and that, again, is because the wind is so intense," Saunders said.
"We're going to obviously going to be as safe as we can out here," he added, before passing the broadcast back to the anchors.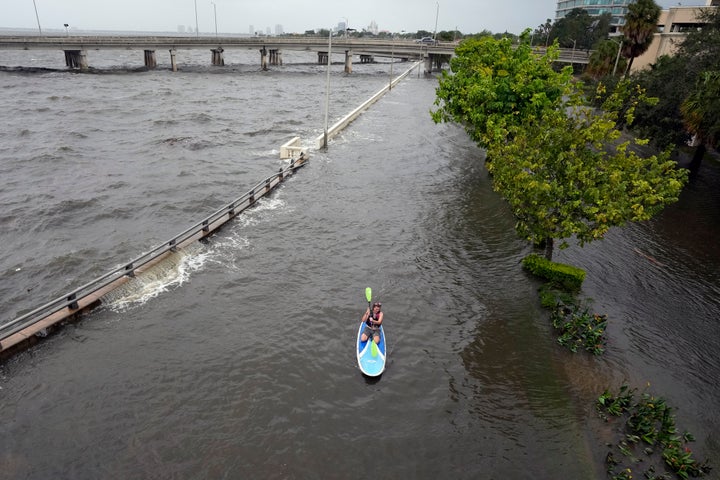 At a press conference on Wednesday, Florida Gov. Ron DeSantis (R) urged Floridians to "hunker down."
"Don't put your life at risk by doing anything dumb at this point," DeSantis said. "This thing's powerful. If you're inside, just hunker down until it gets past you."
At least two people have been killed as a result of Idalia, CNN reported just after noon Eastern time on Wednesday.
The storm is also expected to pummel Georgia and South Carolina, with tornado warnings issued in many of the areas.
Support HuffPost
The Stakes Have Never Been Higher
Popular in the Community