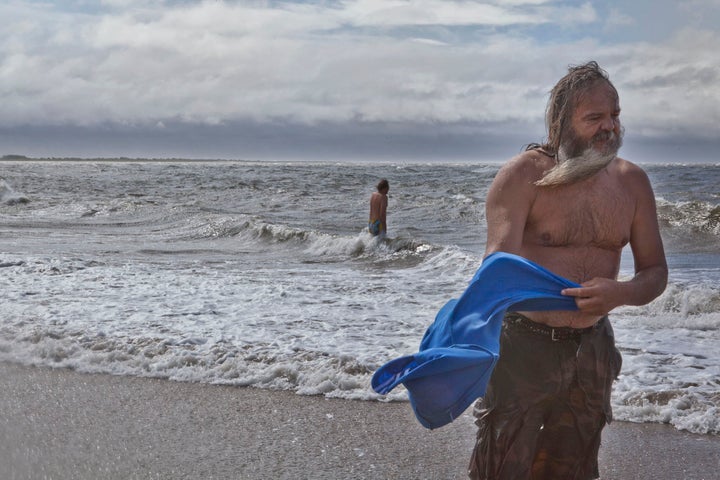 NEW YORK -- The approach of Hurricane Irene prompted an extraordinary response from New York City officials: they shut down the city's sprawling public transportation network, set up 81 emergency shelters and ordered the first-ever mandatory evacuation of thousands of people from their homes to avoid potentially devastating flood waters.
"Time is running out," Bloomberg told nearly 370,000 residents of low-lying areas early on Saturday. "If you haven't left you should leave now. Not later this evening, not this afternoon, immediately."
In the end, many of those in evacuation zones chose to stay put -- and faced few consequences for doing so. By the time Irene came ashore in New York on Sunday morning, it had been downgraded from a category 1 hurricane to a tropical storm, and while it lashed the city with high winds and heavy rains, widespread inundation of low-lying coastal areas did not occur.
Kinga Kusek, 33, rode out the storm in her home just a few blocks from Brighton Beach in southern Brooklyn. Less than two hours after the brunt of the storm had passed, she was out on the beach with dozens of others, several of whom were already wading into the ocean.
"I was scared. I was taking it seriously," Kusek said. "In the end it was nothing."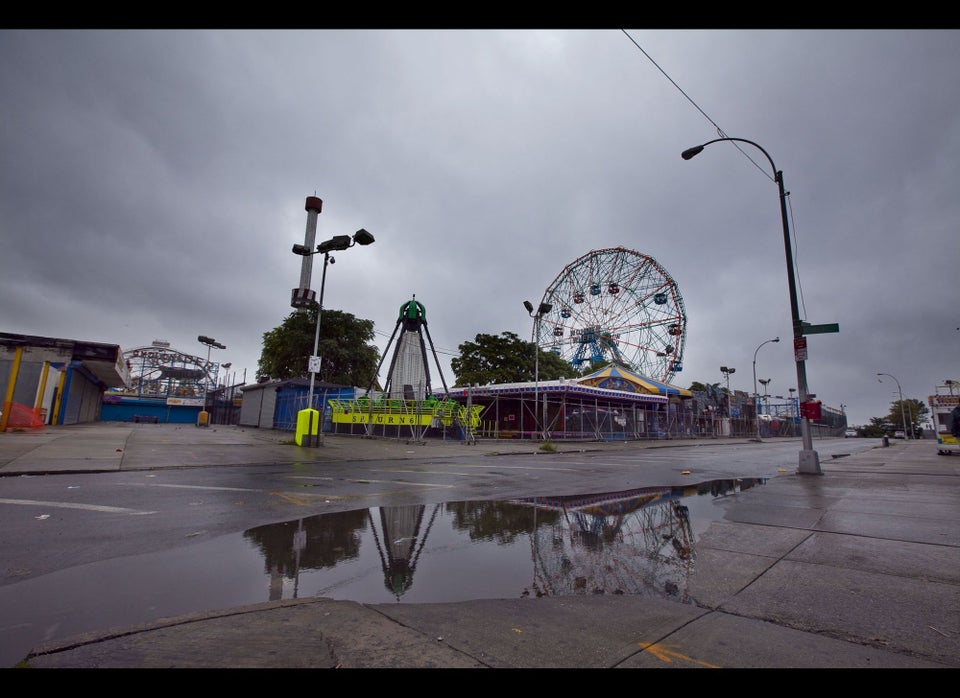 Out of roughly 370,000 residents living in mandatory evacuation zones, only 9,000 chose to stay in the city's 81 emergency shelters, suggesting that large numbers stayed put in their homes. On Staten Island, where nearly 80,000 residents were ordered to leave low-lying areas, just 1,000 people made their way to shelters. "Response is very low," Borough President James P. Molinaro said late Saturday afternoon.
The storm still packed a punch, knocking down hundreds of trees and cutting power to nearly 120,000 residents throughout the five boroughs. Parts of lower Manhattan and Brooklyn's Red Hook neighborhood were briefly submerged by several feet of water, as the Hudson and the East River overran their banks.
Some of the worst flooding occurred on Staten Island, where firefighters rescued 61 adults and three infants trapped by high water on Sunday morning.
But overall, the damage in New York City was remarkably minimal considering the dire prognostications of city officials before the storm. No lives were lost and property damage appeared to be relatively modest.
At a Sunday afternoon press conference, Bloomberg pushed back against the suggestion that the city had overreacted to the threat from Irene.
"The bottom line is that we would make the same decisions again without hesitation," he said. "It could have been a lot worse than this."
But even residents of hardest-hit areas said they believed the mayor's orders were excessive.
The evacuation orders were "overkill," said Robin Milim, who stayed in her Staten Island home throughout the storm. "I wasn't going anywhere."
On Sunday morning, as the winds began to die down, people wandered down to the seafront on Brighton Beach in Brooklyn and watched the waves batter the shore. Some of them carried surfboards. Some came equipped with cameras. Wiesslaw Rozyk, 56, a contractor, marched down to the water and dove into the onrushing waves.
Rozyk and his wife, Yola, said the hurricane meant little more than a delay in their daily bathing ritual at the seashore. In their two decades on Brighton Beach, Yola said, they'd been through many a storm. "We are not so concerned," she told HuffPost.
Twenty feet away, Bodgan Junczewski, also a contractor, looked out onto the roiling sea and said, "For me this is fun." In his native Poland, he said, "this amount of wind is maybe one time a month."
Meanwhile, over on the Brooklyn Heights promenade, high above the still white-capped waters of the East River, dozens of local residents came out to enjoy a pleasantly serene day.
"I expected it to be pitch black [with] lighting when I woke up this morning," said Roger Cost, 25, as he sat on a wooden bench with his fiancee.
"I guess it's better to be over-prepared than under, but at the same time, maybe shutting down all the city buses was a bit of an overreaction," Cost said. "This was the non-event of the century."
Popular in the Community