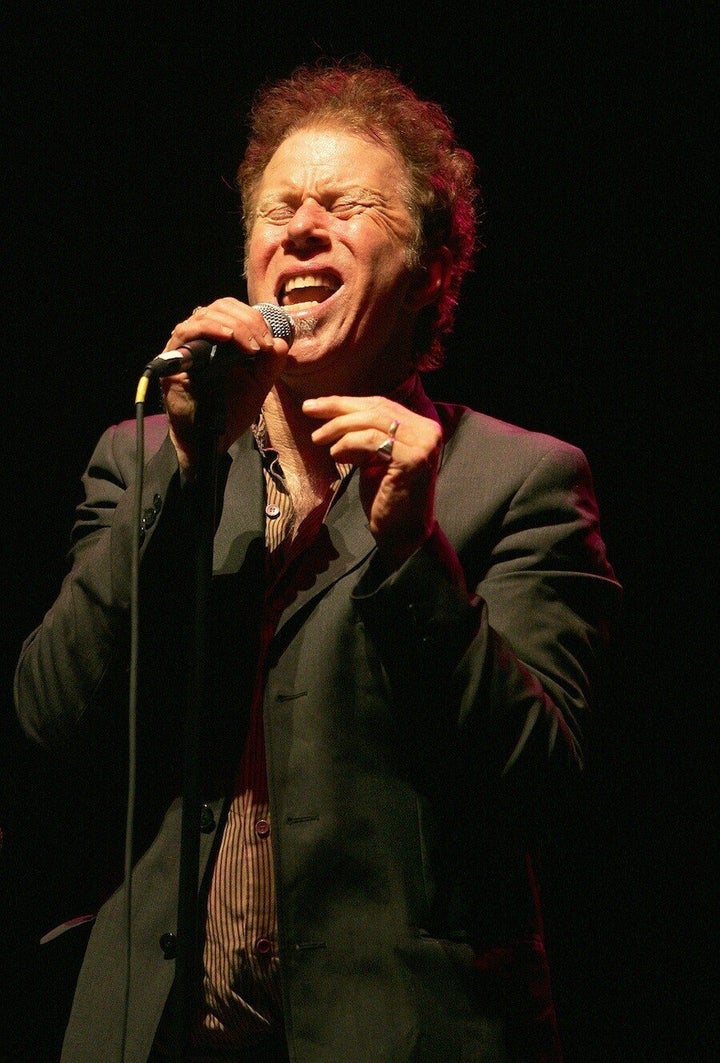 In all the commotion about the coming storm, one person is being forgotten -- the woman behind it. Irene doesn't just cancel flights and shut down Broadway shows. She takes on a much less destructive form when the likes of Johnny Cash and Caetano Veloso sing her praises.
The most popular ode to Irene, "Goodnight Irene," is an old folk song, written in 3/4 time, that has been covered through the years by some heavy hitters, so we've included a few versions of it. Take a listen, let us know your favorite, and if we neglected any Irenes honored in song out there.
Caribou, "Irene""Irene, I know it's hard to stay away"
Nat King Cole, "Goodnight, Irene""Irene, goodnight. Irene, goodnight/Goodnight, Irene. Goodnight, Irene./I'll see you in my dreams."
Johnny Cash, "Goodnight, Irene"Same as Nat King Cole, but more deep and resonant.
Tom Waits, "Goodnight, Irene"Same as Johnny Cash's but more growly.
Caetano Veloso, "Irene""Quero ver Irene dar sua risada/Quero ver Irene dar sua risada/Irene ri, Irene ri, Irene"
Toby Mac, "Irene""Irene I carried you when you was too weak to walk"
Rose Melberg with Andrea Vaughn, "Irene""What you wait for will come/Oh Irene"
Moby Grape, "Motorcycle Irene""Dirty on her Harley, but her nails are clean/She's super powered deflowered over eighteen Irene"
De Mens, "Irene"De Mens is a Flemish rock band from Belgium. Listen for "Irena," not "Irene," and good luck with the rest of it.
Popular in the Community