 As Gulf Coast residents begin to assess the damage that Hurricane Isaac wreaked on their homes, some volunteers have turned to help the animals that were also hard hit by the storm.
Beyond the devastating impact Isaac had on some humans, many animals were also affected.
According to a press release provided to The Huffington Post, the SPCA of Texas was prepared on Saturday to receive 85 dogs and cats from Louisiana. Many of the pets were already waiting for a home before Isaac hit, and were transferred from the Plaquemines Animal Welfare Society and Plaquemines Parish Animal Control in Belle Chasse, Louisiana. Belle Chase, in Plaquemines Parish, was particularly hard-hit by the storm, as canals overflowed and flooded homes.
The SPCA of Texas had also received 181 animals from Louisiana and Mississippi last Tuesday. They offered discounts and kept doors open late to encourage adoptions to make room for all of the extra animals.
According to the ASPCA website, their organization is conducting door-to-door rescue of animals and supplying boats for water rescue missions.
The Humane Society of the United States' Niki Dawson wrote in an email to The Huffington Post on Sunday that their organization transported 133 dogs and 67 cats from the Jefferson Parish Animal Shelter in Louisiana and the McComb Animal Shelter in Mississippi to Emergency Placement Partners. According to the Associated Press, many people who were planning to ride out the storm in Jefferson Parish had to be rescued.
Dawson added in the e-mail, "Many shelters have transferred adoptable animals from their facilities so they can provide temporary housing for displaced shelter pets. As people are able to get back to their homes and assess the damage from the storm, local shelters anticipate an increase in relinquished animals in the near future. Animal control officers have been responding to animals running at large, and many residents are bringing stray animals to shelters found during and after the storm."
The Times-Picayune of New Orleans reported that according to the Agriculture-Forestry Commissioner, the two main animal shelters housed over 270 pets at the peak of animal evacuations.
Beyond cats and dogs, other animals also needed rescue from the storm. The Associated Press reported on cattle stranded in Plaquemines Parish. As the state Commissioner of Agriculture told the news organization, "You start moving cattle, you figure you can load 30 to 40 head of cattle in a semi. You have 4,000, 5,000 head of cattle -- you do the math."
View photos below of animals affected by Hurricane Isaac (WARNING: Some graphic images).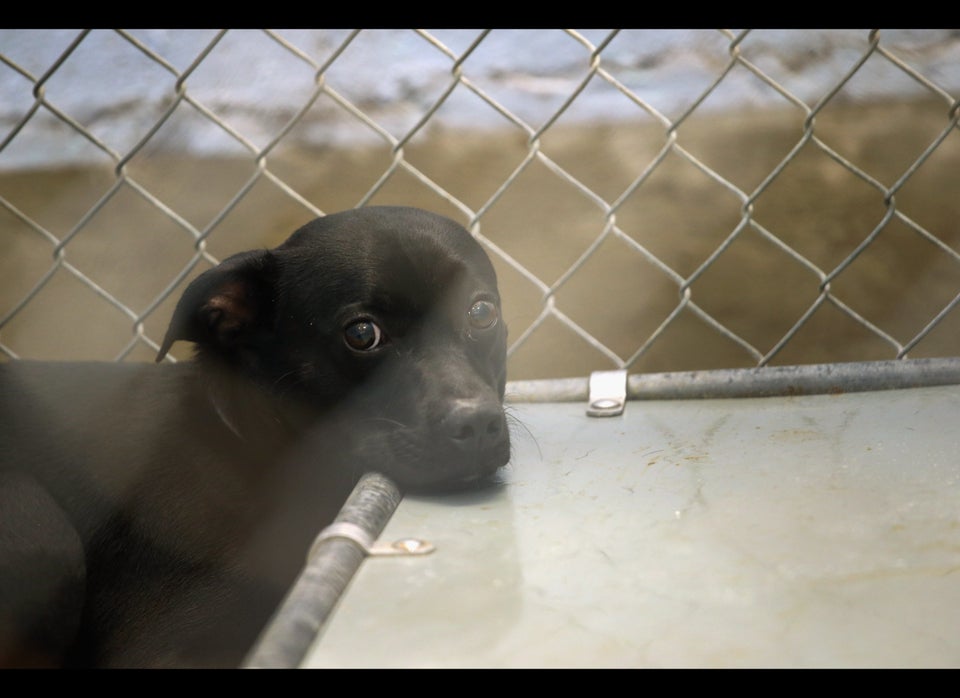 Isaac Animals
Related
Popular in the Community