Isaac's arrival -- a full seven years after the devastating Hurricane Katrina -- coincides with Southern Decadence, which is often billed as the "Gay Mardi Gras" and draws an estimated 120,000 LGBT visitors to the city each year.
"The church, city and nation have not repented and the homosexual agenda is far worse than it was in 2005. New Orleans is still hosting Southern Decadence with open homosexuality manifesting in the streets of the city. It could be that God is putting an end to this city and its wickedness. The timing of Hurricane Isaac with Southern Decadence is a sign that God's patience with America's sin is coming to an end."
Echoing McTernan's stance was the American Family Association's Buster Wilson (see the video, via Right Wing Watch, above).
The anti-gay views have done little to dampen the spirit of Southern Decadence revelers so far. According to the official website, the festivities -- which run from Aug. 29 through Sept. 3 -- will currently proceed as scheduled, despite the weather.
Still, a number of locals seem to be sharing the pastor's sentiments. WND quotes Robin Cox, a lifelong Gulf Coast resident, as pondering, "A hurricane hitting a celebration of decadence…twice in seven years. What are the odds?"
Mary Starkey, another local, echoed those sentiments to the publication: "Does it seem God has it in for New Orleans? Just contemplating why this has happened twice in seven years at exact same time of year."
The hurricane has already prompted a number of questionable responses from various extremists and pundits. Reverend Jesten Peters of Keys of Authority Ministries told the Christian Broadcasting Network that her group successfully "prayed Isaac away" from Tampa, thus preventing it from affecting the Republican National Convention, according to South Florida Gay News.
"What could be better for the Democrats than the Republicans to cancel a day of this?" he said. "...I'm alleging no conspiracy. I'm just telling you, folks, when you put this all together in this timeline, I'm telling you, it's unbelievable!"
As Towleroad notes, among those to take a more jovial look at the response was Stephen Colbert, who quipped, "Hurricanes form from rising moisture created by hot steamy man action aboard a gay Caribbean cruise. When that sin gets high enough it makes the angels cry and those tears fall to earth in the form of massive precipitation because homosexuals are a vital part of the water cycle." That's why the gay symbol is a rainbow!"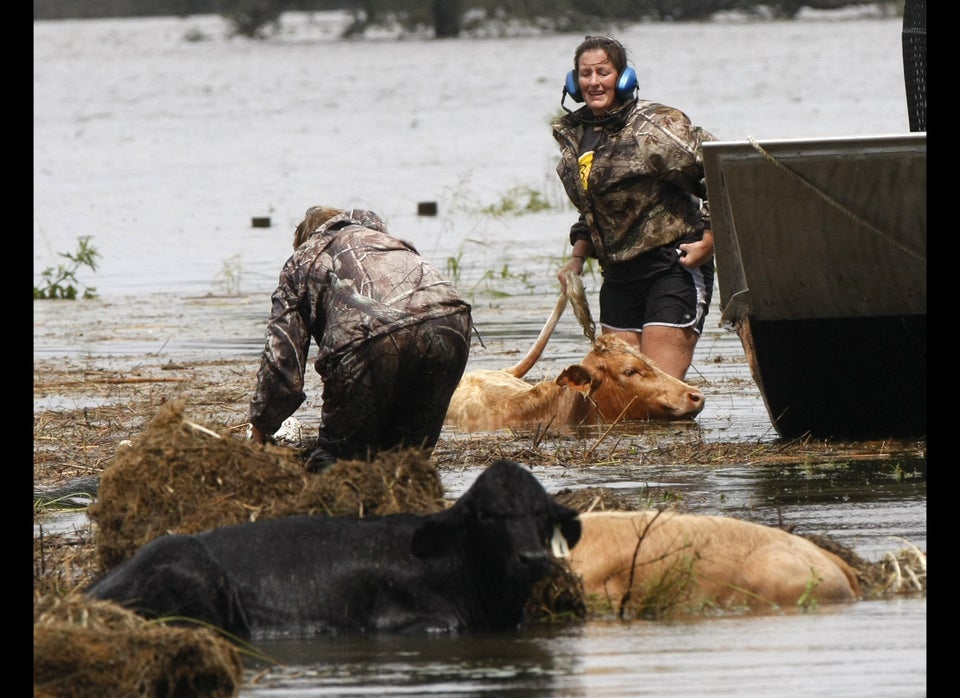 Hurricane Isaac
Popular in the Community