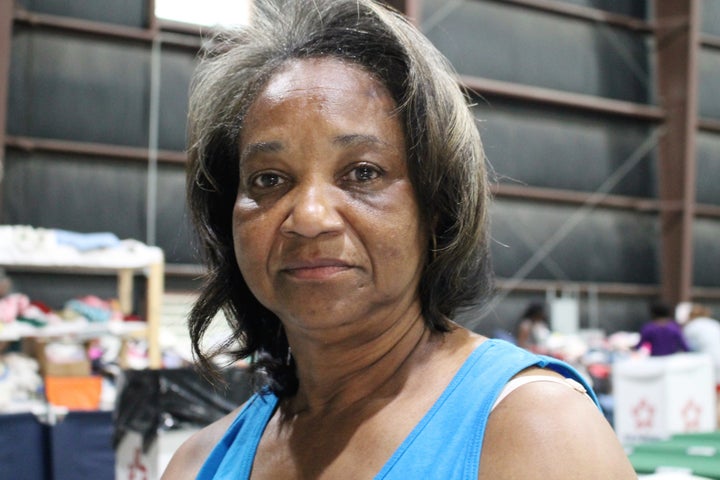 BATON ROUGE, La. — When cataclysmic flooding in New Orleans swallowed her home and stole her belongings, Hurricane Katrina survivor Linda Chase left the city she once loved and began life anew here. For more than a decade, she kept her painful memories buried. That pain, however, resurfaced last week when deadly, historic flooding began to engulf parishes throughout southern Louisiana.
It was then, the 60-year-old said, that she found herself experiencing a dark, watery déjà vu.
Her painful reliving of the tragic events began to unfold early last Friday, when she looked outside her home and saw water fast approaching her front door.
"By the time I made it to my bedroom, the water was coming in," Chase told The Huffington Post. "I started getting big towels, but it was no use. Before I knew it, the water was up to the electric sockets. I called 911, and nobody was answering."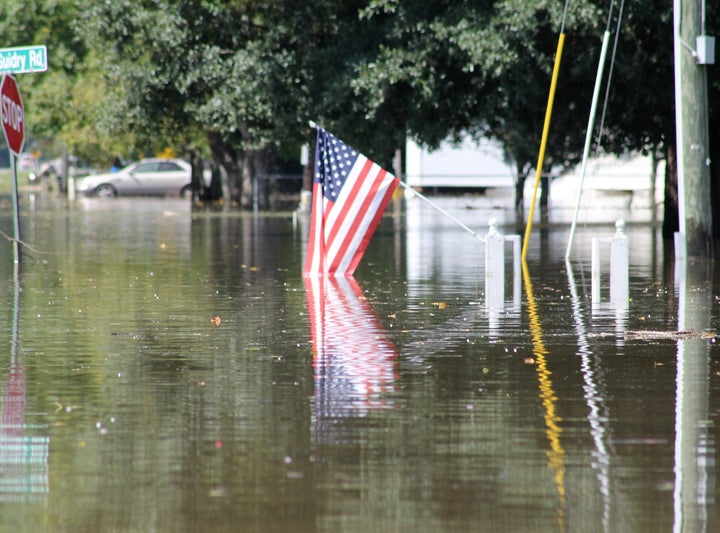 Chase managed to get in touch with the mayor, who assured her help was coming. While she waited, she sat on her bed and tried to stay calm as rising waters lifted her bed off the floor.
"I could see my walls were separating, and the floor planks were coming up," Chase said. "I could feel them hitting my legs, and I saw my clothes floating in the water. I was getting hysterical [because] it reminded me of seeing the bodies floating in the water around us in New Orleans. ... I was thinking the house was coming down.
In the 30 minutes it took the rescue party to arrive, the water had risen to Chase's chest. Rescuers took her to a Baton Rouge shelter, where a cot, one among countless others assigned to other displaced citizens, is now her temporary home.
"I broke down crying on Wednesday," she said. "That's when it hit me ... I've lost everything again. I had one picture of my mommy and daddy who are deceased. That was all I had of them – their photo in a frame, and it's gone ... I had to work hard for everything [after Katrina]. I had to work hard to start all over again, and now it's all gone again."
The devastating mid-August flooding continues to weave a path of destruction as it makes its way south toward the gulf, overflowing rivers and swallowing up homes.
As of Friday, 13 people have died, and some 30,000 people have been rescued. Rainfall that choked rivers and streams was so heavy leading up to the flood that it could qualify "as a 1-in-1,000-year rainfall event," according to Dr. Jeff Masters, director of meteorology for Weather Underground.
While the widespread flooding was not caused by a hurricane, it still drenched more than 20 parishes in much the same way that Katrina demolished New Orleans, converting commercial and residential areas alike into great inland lakes.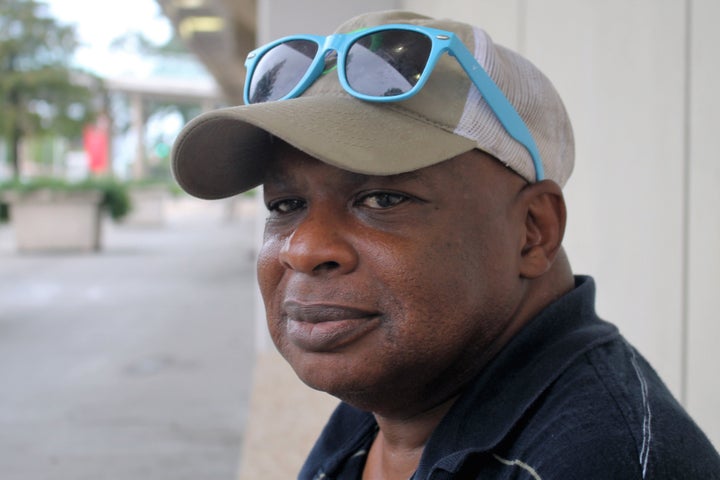 When Katrina struck New Orleans on Aug. 29, 2005, the storm surge toppled levees that protected the city, leaving 80 percent of it flooded. Floyd Norman stayed for the storm and was plucked off the roof of his flooded downtown home by a Coast Guard helicopter. He had no inclination to ride out another hurricane, and left New Orleans without looking back.
"I lost everything, [and] I didn't want to be back in New Orleans," he said. But he found life repeating itself last Saturday, when flood waters engulfed his Baton Rouge home.
"When the water started coming up, I said, 'Really, again? No, not again. I don't feel like going through all this over again,'" he said.
The water was waist deep in Norman's house when, for the second time in his 59 years, he found himself being rescued by emergency responders.
"It was like a flashback," he said. "I had just got everything back – everything I'd lost and wanted replaced – and I just lost everything again."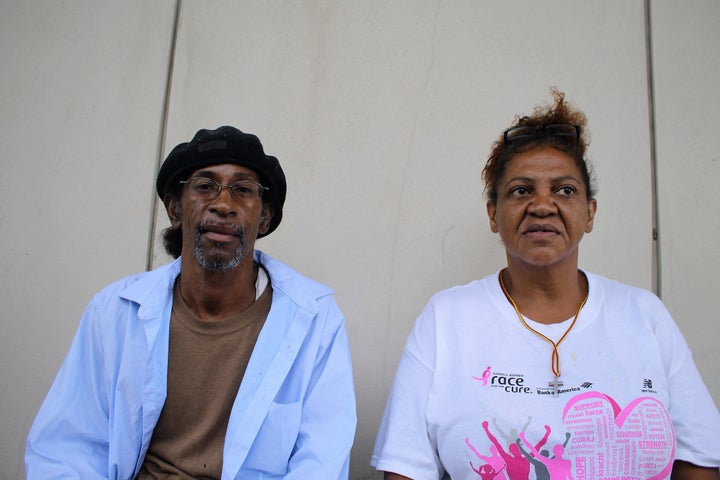 Another double-victim is Anthony Bazile, a 52-year-old retired merchant seaman who lost his mother to Hurricane Katrina. He survived that storm and fled to Houston, Texas. He remained there until recently, when he returned to Louisiana. When the floodwaters rose again last week, he was forced to flee his Baton Rouge home on foot in waist-deep waters.
"One guy lost his life because he couldn't swim," said Bazile. "All my stuff washed away. I never thought it was going to be that bad."
With the waters came a sea of memories, Bazile said, of the death and destruction he saw during the five days he spent in New Orleans after Katrina made landfall.
"I saw bodies floating in the streets when I walked from my house to the French Quarter," he said. "One lady's body was tied to a post so it wouldn't float away. I still visualize that."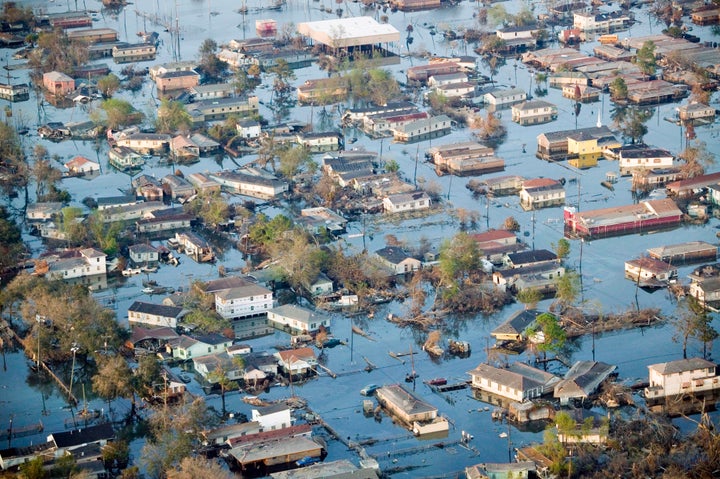 Bazile's roommate, 55-year-old Jean Pace, is staying with him at a shelter in Baton Rouge. She has had three strokes since 2005 and, like Bazile, lost all of her possessions to Katrina. She said she is overwhelmed by the latest catastrophe.
"This has brought back a lot of bad memories," she said. "Even the smell of the water – it smells just like Katrina."
Doris Simon, 56, is another dual survivor. A mother of four who is still trying to determine the amount of damage to her flooded Baton Rouge home, Simon moved to the area after losing everything she owned to Katrina. Today, she finds herself homeless again, with all the possessions she had accumulated since the 2005 storm destroyed.
"I'm a fighter and a survivor, but this time it's taking a toll on me," she said. "It's beginning to be too much for me. … I'm really to the point where I just don't want to do this no more. It's almost like I wish I wasn't here. It's not about the furniture or nothing like that. It's just psychological. I'm at the point where I don't want to start over again. I worked hard to replace everything after Katrina, and now I have to do it all over again."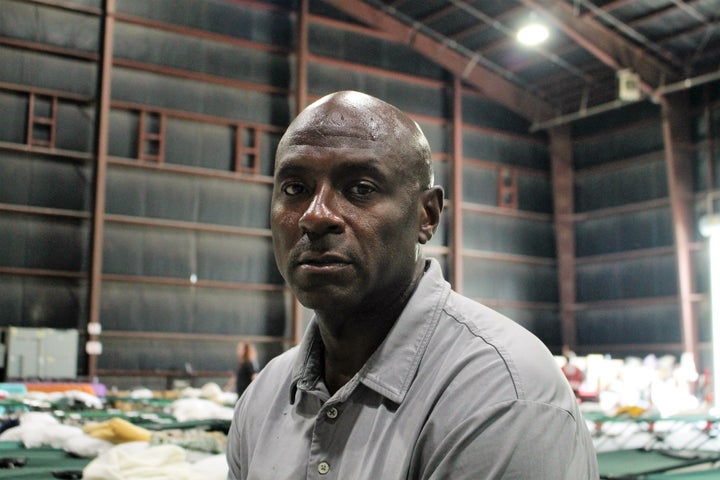 Calvin John, a 47-year-old resident of Denham Springs, said he too is a victim of a "double whammy," having spent three days awaiting rescue during Katrina. Now a second-time victim of flooding, he is staying in a Baton Rouge shelter as he awaits FEMA assessments of the damage.
"[This is] Katrina all over again," John said. "Now I got to start at the bottom again. I think I got to get out of Louisiana, but I can't. It's home. It makes you think that though."
Like several other flood victims interviewed by HuffPost, John believes that despite the fact that the flood waters are continuing to cause widespread devastation, the people in Baton Rouge are already being forgotten.
"This hasn't received enough attention," said John, who believes the flooding has been largely overshadowed in the press by the presidential election and Olympic Games. "People outside [the area] don't know how bad it is. I blame that on media."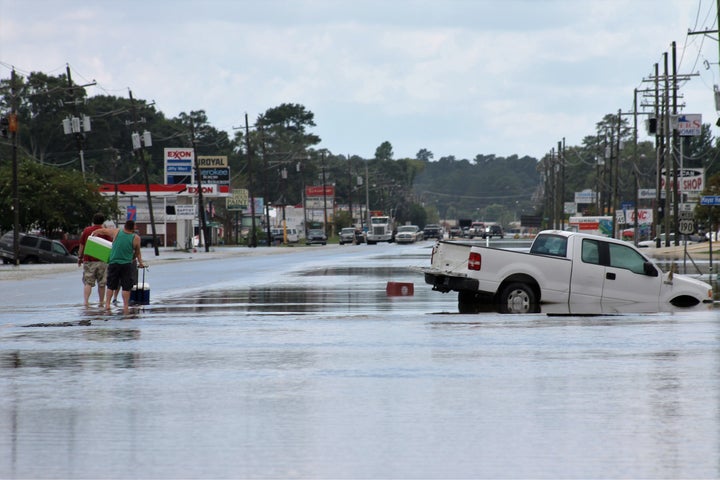 While it's still not clear how much monetary aid people in the area will receive, Jimmy Purvis, chairman of the Board of Directors of Parks and Recreation in Denham Springs, said little thanks is due to FEMA and the Red Cross, which has said it is undertaking the largest relief effort since Hurricane Sandy. Both organizations, Purvis said, were absent when Livingston Parish was in the direst straits.
"For over a week we have taken care of people, and now all of a sudden – a week later – the Red Cross wants to ride in on white horses and save us from ourselves," Purvis said. "My argument is we don't need their help. And FEMA, they showed up today with boats to rescue people. Where the hell were they a week ago? Last Friday, when the water was coming up, Louisiana people were here. People around here that had boats – those boats became rescue vehicles. ... That's what we do in south Louisiana."
"I understand rules. I understand security, but they're saying to throw unopened water away because we don't know who donated it ― and food, too," Purvis said.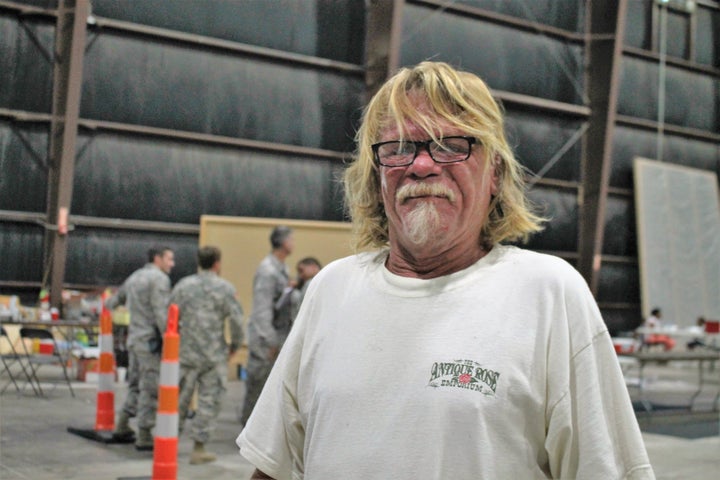 On the eve of Hurricane Katrina's 11-year anniversary, as flood waters in most areas recede and the pungent aroma of raw sewage, mold and mildew takes hold, those who have survived this great tragedy are a testament to the resilience of the human spirit.
"I love Louisiana," Pace said. "It's home. God's going to work it out. Material things we lost, but we're grateful we got our life and we can tell a story about it."
Bazile added, "We are going to have tragedies as long as the sky turns blue and the moon sets. It's just the way of the world. It's about picking yourself up. Life is important. I can get a lot of these things back again, but I can't buy another life."
Check out ways to help those affected by the floods here.
Before You Go
Deadly Louisiana Flooding Photos
Popular in the Community