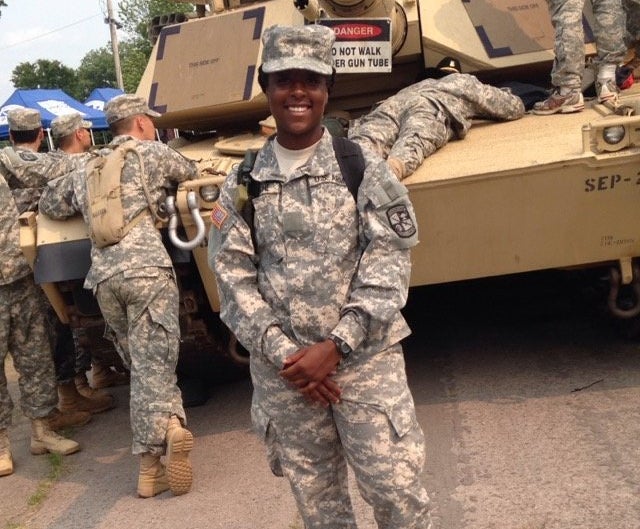 When Hurricane Katrina hit New Orleans in 2005, Glenda Blanche had just begun fifth grade.
Living in the city's 3rd Ward as one of six children of a single mother impacted by drug addiction, she already knew struggle. But nothing could have prepared her for the devastation the storm brought.
Blanche and her family evacuated their home and when they returned a few weeks later they, like so many others in New Orleans, realized they'd lost everything. It was time to start over.
During the brief time she and her family lived in a hotel following their evacuation, Blanche took particular note of the Army's rescue efforts she was seeing portrayed on the news. It really resonated.
"They showed me that you can always put in an effort to help someone else and think about other people and not only yourself," Blanche said. "That really excited me, like, maybe I want to do that. They put themselves on the line to help others."
She proceeded to keep her grades up and took part in volleyball and track, enrolling in Prairie View A&M University in Texas. After she completed an intensive four-week Cadet Initial Entry Training program this summer, she was able to begin the Reserve Officers' Training Corps program.
The 20-year-old is the first in her family to attend college and her younger brother, Javell, is the second.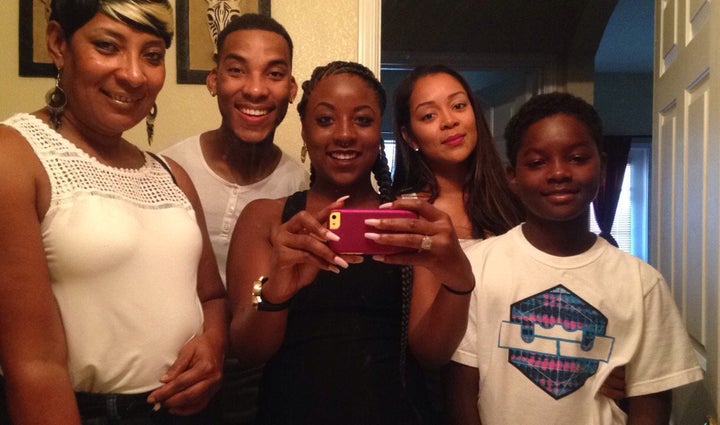 The cadet's new school year -- "the most important" of her time at Prairie View -- began this past Monday. Each day begins at 5:30 a.m. with physical training and classes continuing until 1 or 2 p.m. -- or 6 p.m. on Thursday, her long day. Blanche is concentrating on classes in her major of criminal justice this year and she'll be dealing with college algebra, the last of her basic classes, next semester. 
It's that busy schedule, and her aspirations for a bright future, that helps keep her mind off the experience of having her family uprooted a decade ago.
"Every year around this time it brings back memories," Blanche told The Huffington Post. "I always think about when I went back home and was just seeing that my house wasn't livable. It's tragic to realize that you have to start all over and you don't have anything. All your clothes are mildewy and everything in your house is damaged. It's very emotional just to think about starting from scratch."
When asked if she missed living in her hometown of New Orleans, which she had never stepped foot outside of prior to the storm, she hesitates. Her mother, who is now in recovery from addiction, has moved back home and she visits regularly, but she's thankful for her new life in Texas. 
"My brother and I talk about this same thing, what would have happened if we were still out there, and I don't think it would have been a great idea," Blanche said. "I really feel like I wouldn't have been in college because of everything around me. I would have gone down a wrong path. This relocation has been for the best." 
"I want to get further in life and never go backwards," Blanche added. "My biggest fear is to be in the same predicament I was before, not having money or not being able to provide. I want this to help me get a great job so that I can be stable for the rest of my life and to have a great career."
PHOTO GALLERY
Forgotten Images Of Hurricane Katrina
Calling all HuffPost superfans!
Sign up for membership to become a founding member and help shape HuffPost's next chapter