Earl Hurst was 14 years old when Hurricane Katrina tore through New Orleans. Prior to that, life was relatively good for the teen: He and his 6-year-old brother both attended excellent schools and their single mom, Melissa, had a stable job with the Internal Revenue Service. The Hursts were living in a home that Melissa had owned for the last decade.
Then, everything changed. Earl, his mother and his brother left New Orleans ahead of the storm, fleeing to Texas right before the hurricane devastated their neighborhood. When it was all over, there was nothing left of their home.
Like many throughout the country, Oprah Winfrey pledged to help displaced families like the Hursts. In addition to donating $10 million of her own funds, Oprah's Angel Network teamed up with Habitat for Humanity® to build and furnish homes for 65 families relocated to Houston. The Hurst family was one of them.
"When we first moved into the house, I remember it being ... an unreal feeling for a long time," he says today. "Me being a little kid and not really having much before that, it was too good to be true."
Today, Earl appreciates even more what this renewed chance at life truly offered.
"Living on Angel Lane and having that home gave me a lot of stability," he says. "A lot of people had to wonder about, 'Where am I going to lay my head? Where am I going to live for the next four or five years?' With me, it was like, 'Wow, I have a home. Now I can focus on school.'"
However, the Hursts would soon face another tragedy. Shortly after moving into the home, Earl's mother, Melissa, was struck by a car and killed.
"My mother was strong, independent, warm and kind-hearted. She was just a very good person, and I'm so grateful that I had that person to raise me," Earl says. "That has carried me to here."
Determined to honor his mom, Earl attended Grambling State University in Louisiana on an academic scholarship. "My major was management and I had a minor in marketing, and I graduated with a 3.5 [grade point average]," Earl says.
Upon graduating, Earl moved back to New Orleans and soon launched a career aimed at giving back to the city where he'd spent so much of his youth.
"As you know, a lot of homes in New Orleans still aren't back to what they were," Earl says. "Inspired by what happened here [on Angel Lane], we started a real estate investment company.
"I'm actually hoping to be able to help bring back New Orleans," Earl continues. "I'm not quite there yet, but I feel like we're on the right path to being able to do so."
"Oprah: Where Are They Now?" airs Saturdays at 10 p.m. ET on OWN.
Another survivor's update: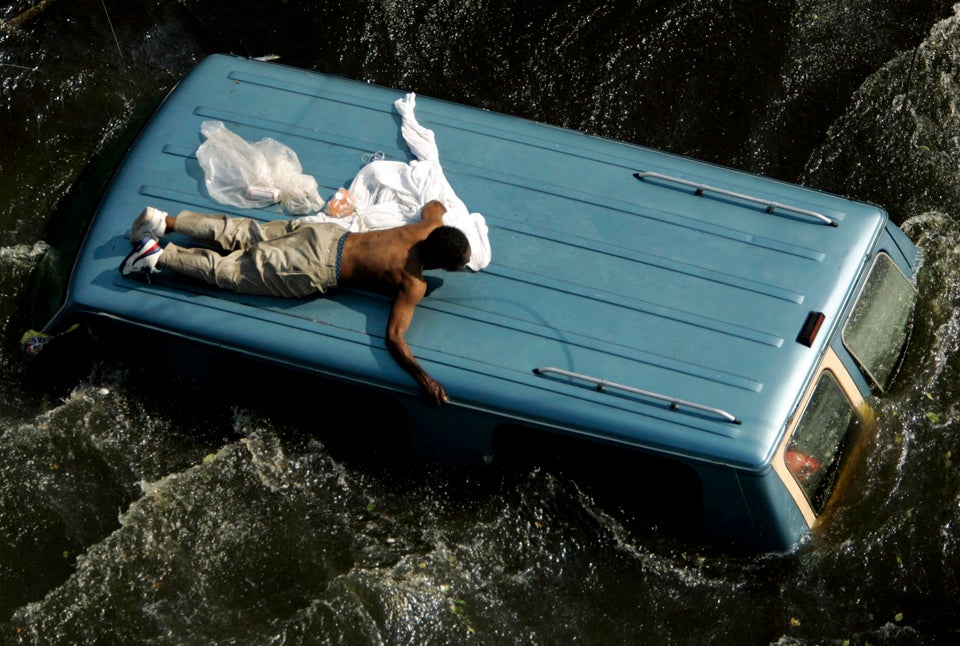 Forgotten Images Of Hurricane Katrina