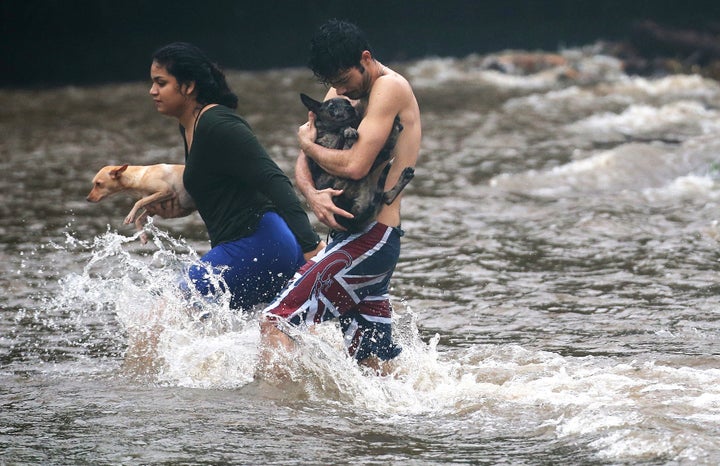 UPDATE — Aug. 25, 12:19 p.m. (HST): All tropical storm warnings and watches were canceled statewide on Saturday as Lane traveled away from the main Hawaiian islands.
HONOLULU COUNTY, Hawaii ― Hurricane Lane weakened to a tropical storm on Friday as it crawled slowly past the main Hawaiian islands but still left a number of different smaller disasters in its wake in different parts of the state.
Lane dumped nearly 3 feet of rain on the island of Hawaii, also known as Big Island, triggering landslides and flooding homes. Some residents in Hilo were forced from their homes and fled into high waters.
Hilo resident George Orais-Bonheimer, 33, said he thought he was in the clear after seeing forecasts showing Lane moving away from the islands, but he woke up early Thursday to a stream of water flowing through his house. 
"I walked downstairs in the dark only to be surprised by dunking my foot into cold water," said Orais-Bonheimer, who lives in North Hilo.
"It turned out the ground got so inundated with water, it started seeping through the bricks downstairs in my office which is slightly below ground level," he added. "Eventually multiple small holes started forming between the bricks and we had a steady stream of water flowing through the entire downstairs part of my house."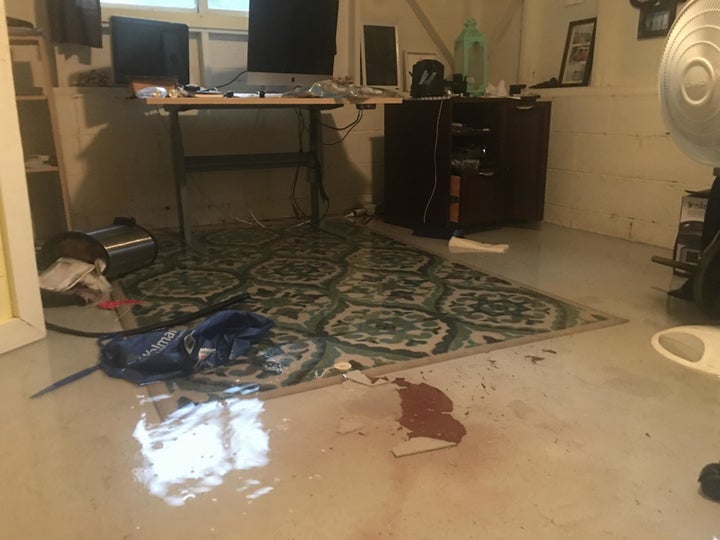 Orais-Bonheimer said he lost important documents, furniture and his work computer to the flooding.
"We have been left to fend for ourselves until after the storm fully calms down," he said, noting that most businesses in Hilo have shut down during the storm.
By Friday night, flash flood warnings remained in effect for Maui and the Big Island, while the entire state was under a tropical storm warning. There were about 2,000 people who retreated to shelters across the state, according to The Associated Press. 
As some residents faced floods, others battled a different element: Fire.
Three brush fires broke out on the west side of Maui as strong winds caused the flames to spread on Friday, the Honolulu Star-Advertiser reported. One fire, reported after midnight on Friday, burned up to 2,000 acres, destroying seven homes and forcing hundreds to evacuate.
A second fire spread to 800 acres in Kaanapali at 7:30 a.m., while a third brush fire, which started late Thursday night, burned 30 acres near Maalaea.
"We were expecting flooding, high winds, big surf — we weren't expecting very little rain, heavy winds and a big fire," Maui County Mayor Alan Arakawa told The New York Times. "We're hoping for just enough rain to put out the fires, not enough rain to have mudslides after that."
Things on the island of Oahu, where nearly 70 percent of the states' residents live, were less intense, with periodic rainfall, overcast skies and some wind. Big waves battered the south and eastern shores, but it also attracted local surfers who went into the water despite warnings from officials.
A brush fire also broke out on in West Oahu on Friday when two high voltage lines came into contact in windy conditions near the Kahe Power Plant in Kapolei.
Excessive rain continues to be Hawaii's biggest threat as Tropical Storm Lane moves at a "nearly stationary" pace, according to the National Weather Service.
"The good news is Lane got weak and fell apart. We dodged a bullet," Mayor Kirk Caldwell said at a press conference Friday but he warned it "doesn't mean it's over."
More extreme flooding is still possible on the Big Island and Maui, as Lane lingers near the islands.
Hawaii County's Civil Defense reported multiple road closures on the Big Island due to flooding, landslides and debris on Friday night.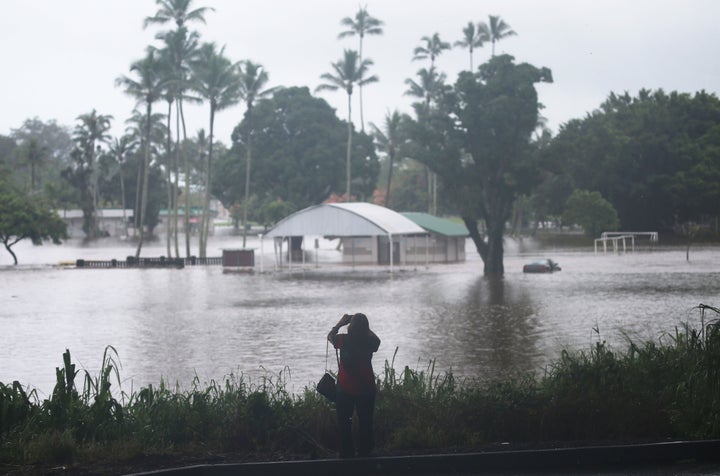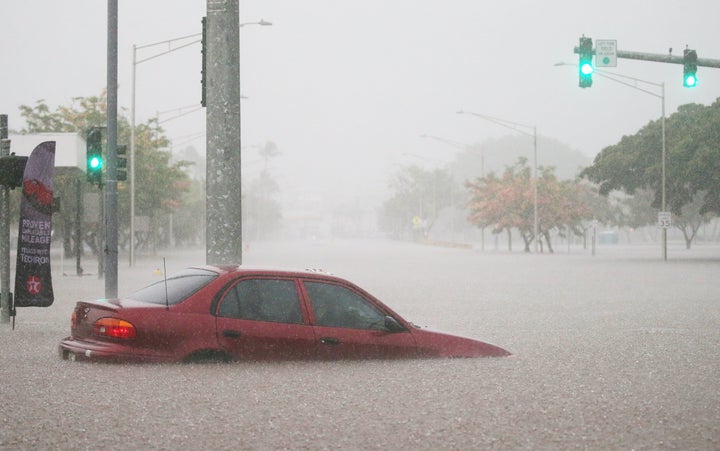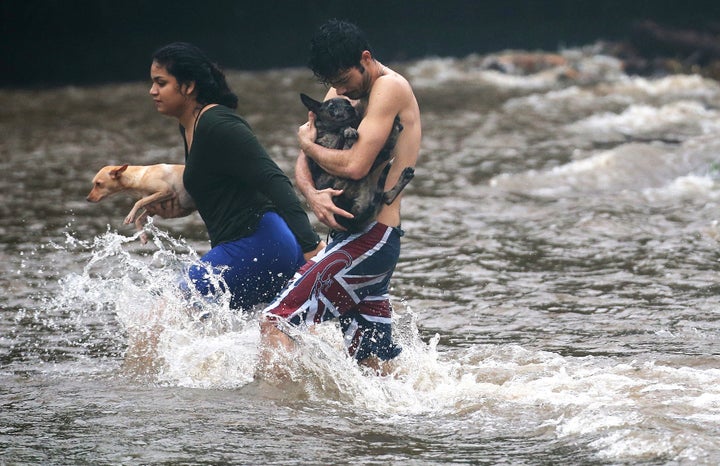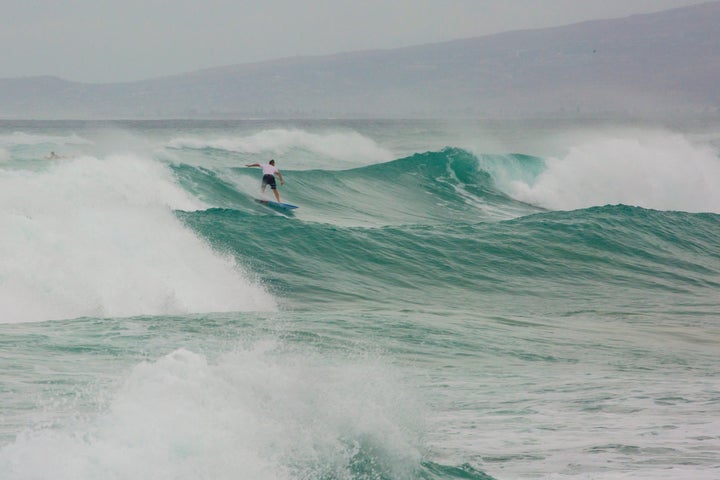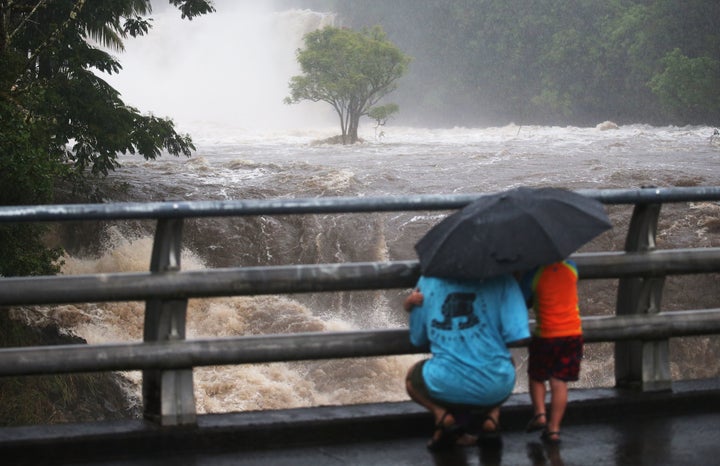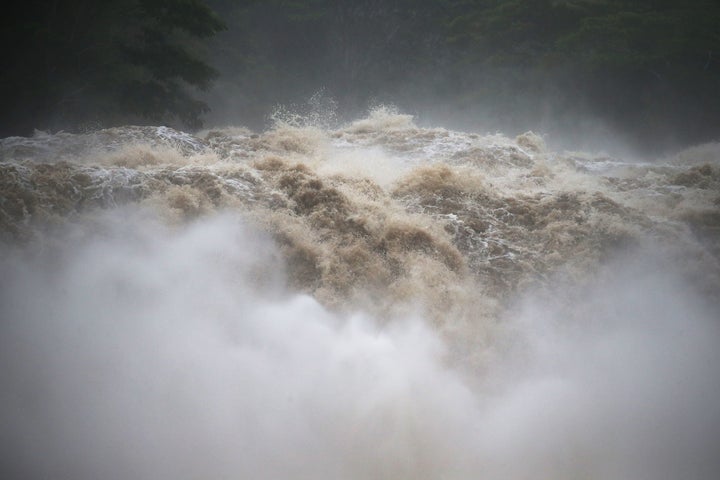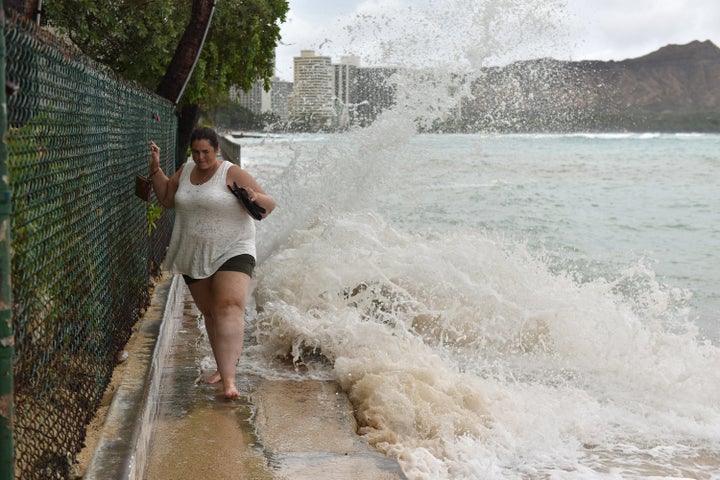 REAL LIFE. REAL NEWS. REAL VOICES.
Help us tell more of the stories that matter from voices that too often remain unheard.
BEFORE YOU GO
PHOTO GALLERY
Hawaii Eruptions 2018