Over 4,600 people died in Puerto Rico during the aftermath of Hurricane Maria ― more than 70 times the official death toll ― according to a new Harvard study released Tuesday.
The study, published in the New England Journal of Medicine, found Hurricane Maria left at least 4,645 people dead in Puerto Rico after the storm made landfall on the island on Sept. 20, 2017. This figure stands in stark contrast with the Puerto Rican government's official tally of 64.
The Harvard researchers conducted a survey of 3,299 randomly chosen households across Puerto Rico, in which participants were asked about displacement, infrastructure loss and causes of death.
Interruption of medical care was the primary cause of the increase in mortality rates in the months after the hurricane, according to the study. Researchers said their 4,645 estimate is "likely to be conservative" and the death toll may actually exceed 5,000.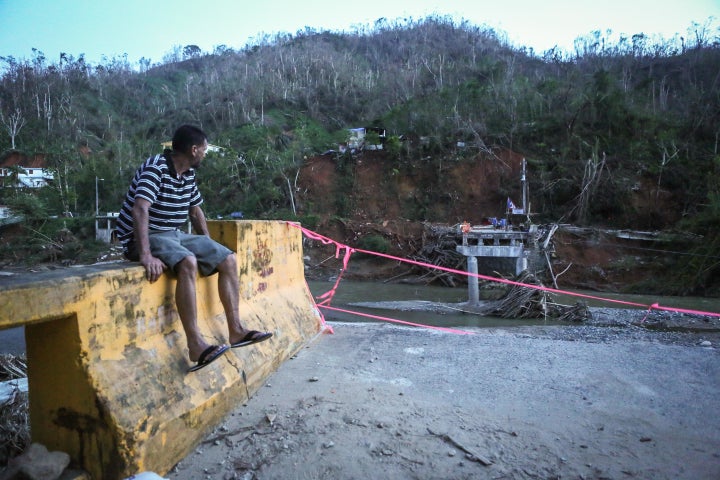 Carlos Mercader, executive director of the Puerto Rico Federal Affairs Administration, told PBS that he was not surprised that the death toll was likely higher than 64. He said his agency had commissioned George Washington University to conduct a study on the number of hurricane fatalities and that its results would be released soon.
"As the world knows, the magnitude of this tragic disaster caused by Hurricane Maria resulted in many fatalities," Mercader wrote in a statement. "We have always expected the number to be higher than what was previously reported."
Trump repeatedly downplayed Hurricane Maria's disastrous toll on Puerto Rico in the months following the storm. During an October visit to the island, Trump said Hurricane Maria wasn't a "real catastrophe" like Hurricane Katrina, which left over 1,800 dead. At the time, Puerto Rico's official death toll for Hurricane Maria was 16.
"Sixteen versus literally thousands of people," Trump said at the time. "You can be very proud. Everybody around this table and everybody watching can really be very proud of what's been taking place in Puerto Rico."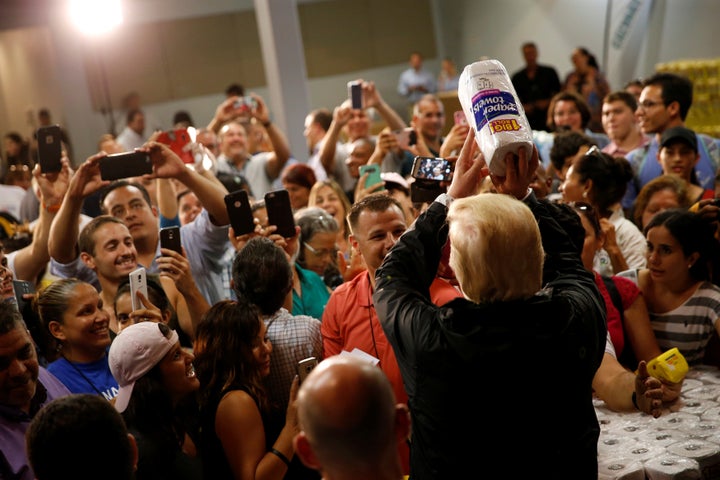 "I hate to tell you, Puerto Rico, but you've thrown our budget a little out of whack — because we've spent a lot of money on Puerto Rico and that's fine, we've saved a lot of lives," Trump told local officials at an airport hangar in Puerto Rico.
A representative from the White House did not immediately respond to a request for comment on the Harvard study.
Puerto Rico officials, including San Juan Mayor Carmen Yulín Cruz, had begged the federal government to increase rescue and relief efforts, accusing Trump of turning his back on fellow Americans.
Trump responded by calling Cruz "nasty" and claiming her accusations were politically motivated.
"It took too long to understand the need for an appropriate response was NOT about politics but about saving lives," Cruz tweeted Tuesday in response to the Harvard study.
This is a developing story. Check back for updates.
Related
Popular in the Community