SAN JUAN, Puerto Rico ― When asked what she remembered about Hurricane Maria, 10-year-old Yermiletsy Quiñonez Rosado immediately began to imitate the high-pitch whistle of the storm's 155 mph winds.
"We thought the wind was going take the house. We were very scared," she told HuffPost in late July, her eyes focused on a toy she was restlessly turning in her hands.
But it wasn't memories of the hurricane that hit Puerto Rico last September or her family's nearly four months without power or water afterward that made Yermiletsy anxious just weeks before the start of the new school year. It was knowing she would soon begin fifth grade at a new school, Escuela Inés María Mendoza.
"I don't know anyone at the school I will be going to and that bothers me," she said. "I'm nervous because the school is very big and I could get lost."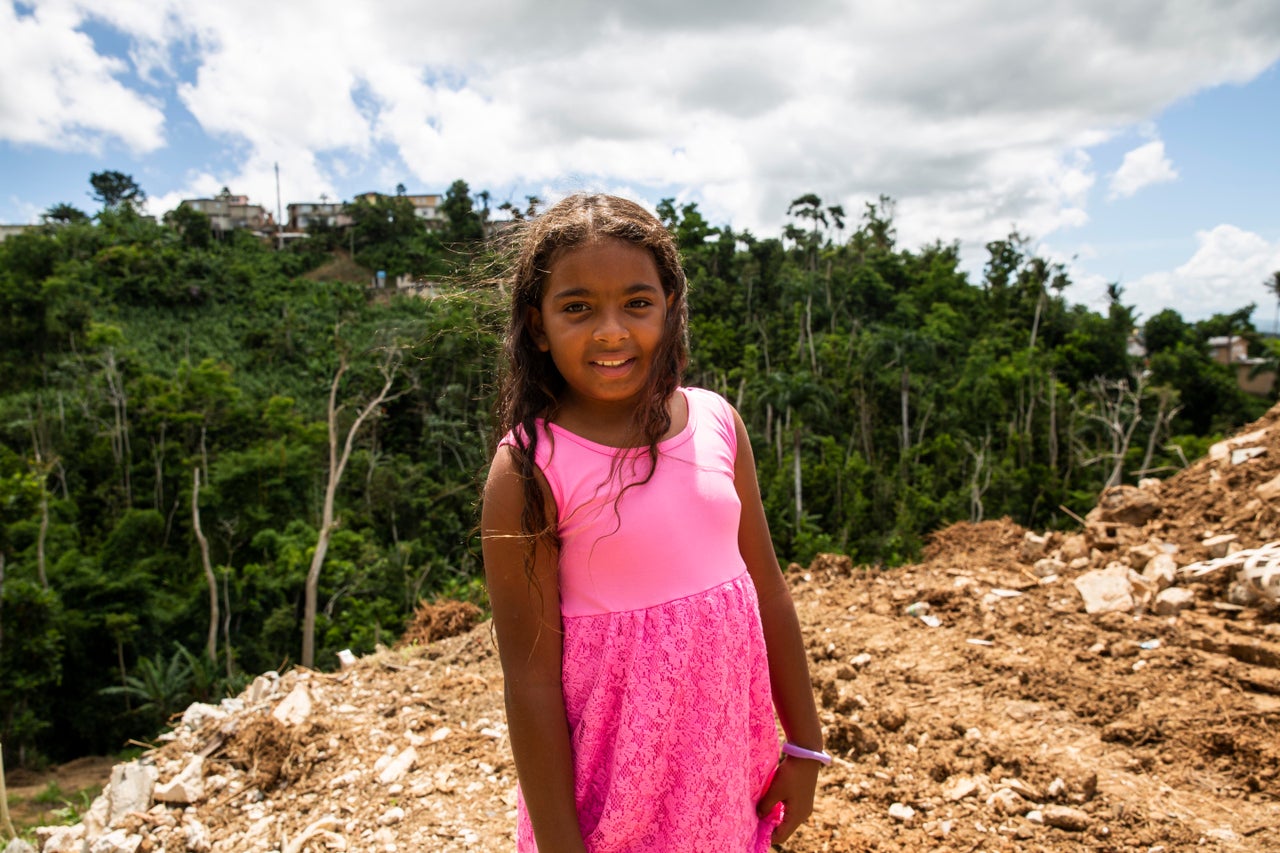 Inés María Mendoza, a public K-12 school located in the working-class neighborhood of Caimito in San Juan, is four times bigger than Abelardo Díaz Alfaro, the elementary school that Yermiletsy attended from kindergarten until Puerto Rico's Department of Education closed it this spring.
"I couldn't believe it," her mother, 29-year-old Betsy Rosado Sánchez, told HuffPost. "I graduated from that little school. My oldest daughter graduated from that school and all my other girls were there."
The mother of five said her daughters would often cry because many of their friends were being sent to different schools outside the Caimito neighborhood.
Yermiletsy and her younger siblings are just a few of the hundreds of kids across the island forced to switch schools in August, after 255 public schools were permanently closed at the end of the 2017-2018 school year. Despite teachers' fervent objections and public protests, they joined the 167 schools shuttered last year. (That leaves 856 schools in operation, according to the Department of Education.)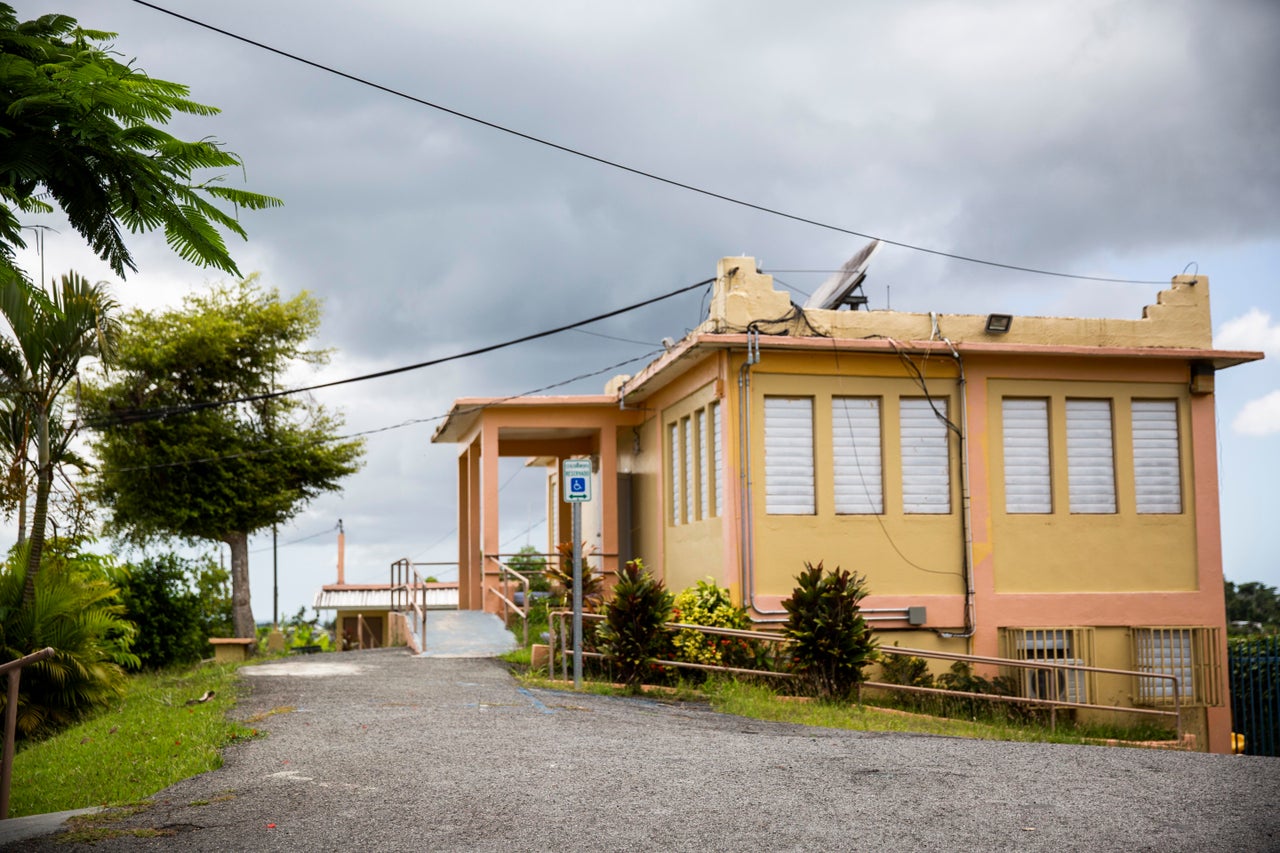 But the storm's destruction is not solely to blame. The island's decade-plus economic crisis is also driving the school closures, and Puerto Rico's education secretary, Julia Keleher, told HuffPost this latest decision was made because the island's school system had lost more than 125,000 students since 2014.
Keleher said consolidating students into the remaining facilities meant the government could divide its finite funds among fewer schools, which would in theory help improve the quality of education.
"The system has been left to decay and self-deteriorate for over a decade," she said, adding that she was not insensitive to the pain the decision has caused. Keleher suggested she didn't have a better choice: "I am responsible for changing the distribution of resources in a way that allows more kids to have an opportunity to learn."
But child psychologists say the decision ― which strips thousands of children of familiar social circles, adult figures and safe spaces ― represents a major new loss in the mounting trauma that Puerto Rican kids have faced since Maria.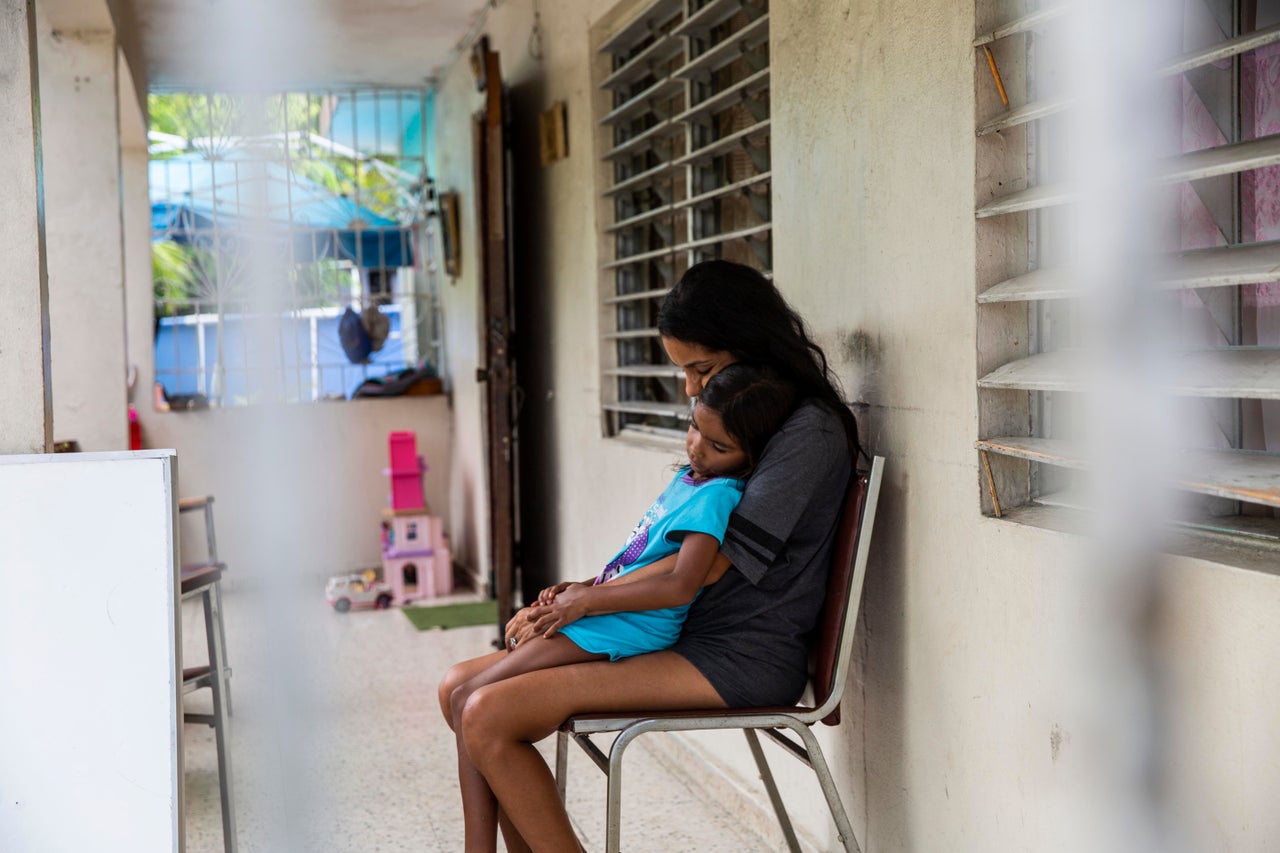 'The Child Simply Can't Put It Into Words'
"Already so many children and teens have had to deal with all this loss from the hurricane, and now to have to face these new challenges," said Dr. Mario González, a child psychiatrist in the municipality of Dorado. "I would expect that at the beginning they could present symptoms of depression, adjustment disorders and anxiety disorders."
While no data have been gathered yet on how Puerto Rico's youngest citizens are faring psychologically in the aftermath of Maria, mental health experts on the island told HuffPost that the need for quality mental health services for children and teens is greater than ever.
Puerto Rico is facing a significant shortage of mental health professionals, according to Dr. Karen Martinez, a child and adolescent psychiatrist who directs the Center for the Study of Treatment of Fear and Anxiety at the University of Puerto Rico. Through her careful tracking, she's found there are only about 28 psychiatrists left on the island who are trained to work with children and adolescents. But most of them are working with adults, where there's more job security.
Within the school system, she added, mental health services are "practically non-existent."
What's more, the Puerto Rican government's new, more centralized schooling strategy didn't include a comprehensive plan to implement mental health services.
Without trained professionals readily available, children and teens can fall through the cracks because they manifest trauma very differently from adults ― through behaviors like the reappearance of bedwetting, unusual levels of crying or sudden aggression from a normally peaceable child ― and unsuspecting parents, guardians and teachers might not realize who's in crisis.
"Many times people think that the child is misbehaving and it's a behavior problem when it's actually anxiety or depression and the child simply can't put it into words because they don't have the vocabulary yet to tell them what's happening," Martinez said.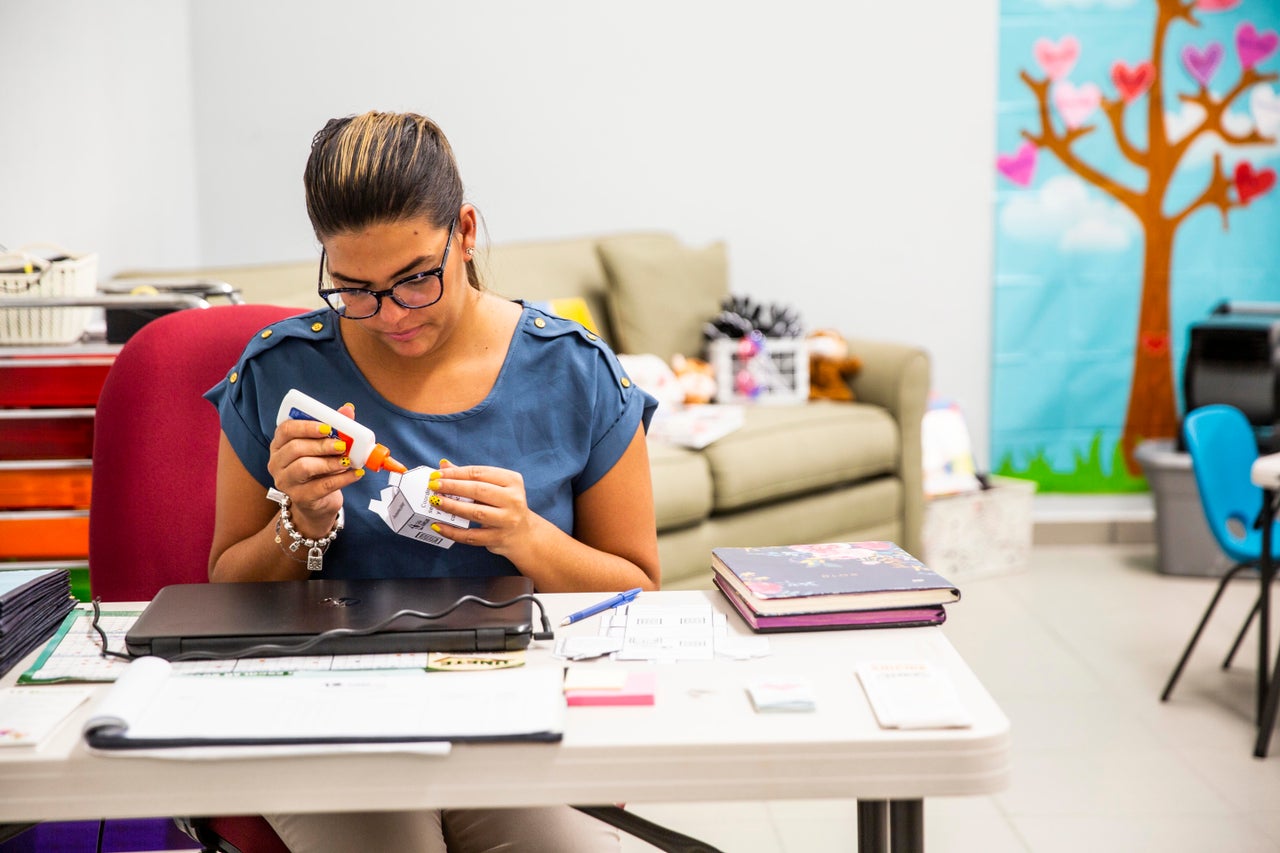 Rebeca Román Barranco is an exception to the overall lack of mental health care providers in schools. As a permanently placed school psychologist at Inés María Mendoza, she oversees the Casa Familiar program, an initiative run by a nonprofit using federal funds that offers psychological services to students.
Román Barranco said many students at Inés María Mendoza showed clear signs of distress in the immediate aftermath of Hurricane Maria. Since then, she's seen everything from frequent crying and lack of appetite to aggression and kids reluctant to even set foot in their classrooms.
Children and teens she has met with grapple not just with memories of the storm, but also with the changes in routine that came in its aftermath. Most families in Caimito were left without power and water for months, and some had limited access to food or shelter.
About a month after Maria, Román Barranco went into a classroom and asked the children, ages 7 to 10, to draw or write down how they were feeling.
"Everything was sadness," she said of what the kids drew. "One of the drawings was a house without a roof, a mom, a dad and a child crying. That for me was so shocking. … He needs help, and he's not asking for help."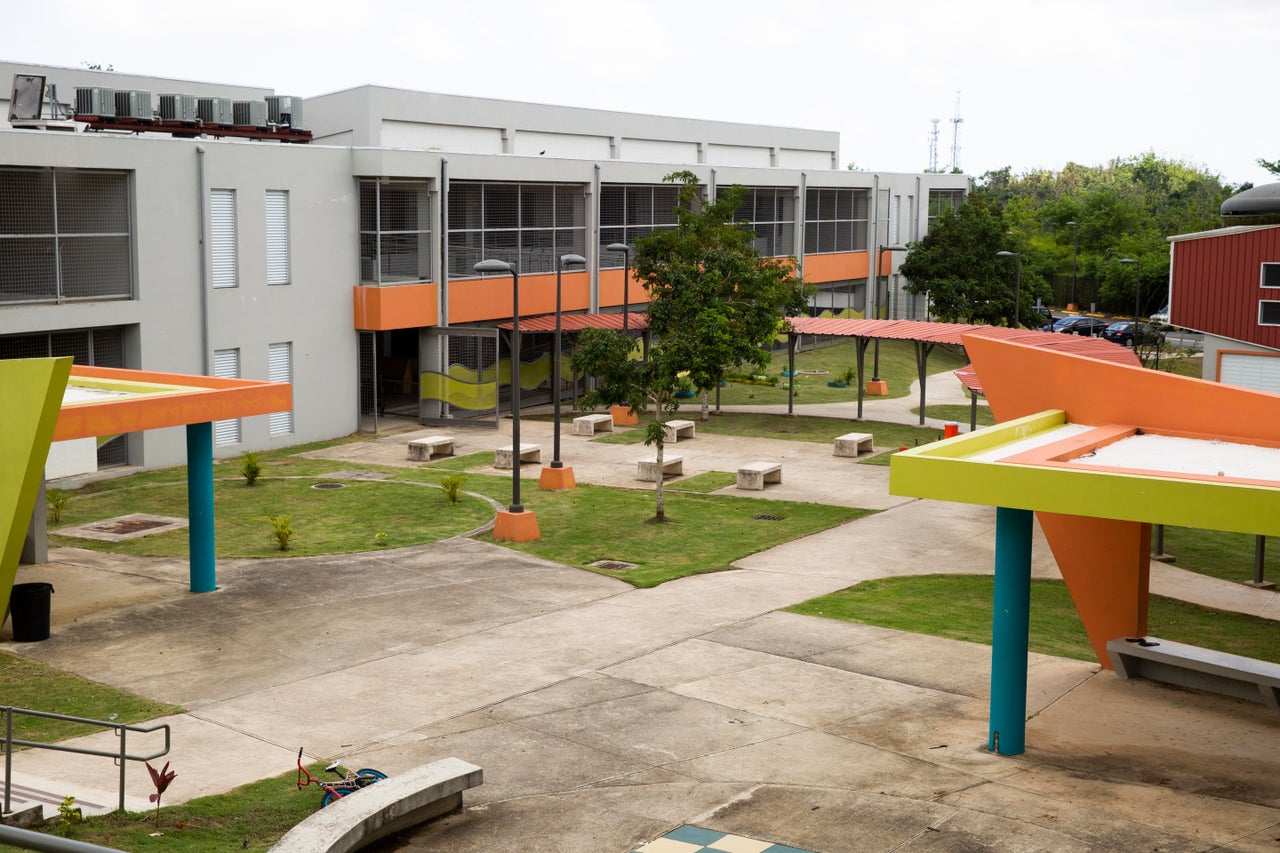 To make matter worse, like many children across the island, students at Inés María Mendoza returned to class with shorter school days (due to the lack of power and water) and higher-than-normal workloads to compensate for lost time.
"For many schools, it was difficult to be able to make sure kids would meet all the requirements they needed to pass the year," said Martinez, of the University of Puerto Rico. "And the level of stress [among the kids] got significantly higher. I saw many kids who couldn't handle the pressure."
Martinez said the start of the 2018-2019 school year has been equally chaotic, with schools assigning additional work in an effort to prepare for the possibility of another major storm this hurricane season. That has led to a significant increase in anxiety and breakdowns among students, she said.
"I've already had several crises," Martinez said.
"Many times people think that the child is misbehaving ... when it's actually anxiety or depression."
Last school year at Inés María Mendoza, Román Barranco said those challenges ultimately meant grades began to slip and cases of home abuse appeared.
"Maria brought a lot of despair and frustration over not having enough food for their kids," she said. "That has consequences. The frustrations are repressed and they can manifest as violence against students and the community."
"Before Maria, I had no reports of suicidal thoughts; after Maria, I did have some cases of possible suicidal thoughts," she said, adding that it was mainly teenagers who felt that way.
Román Barranco has been there to help students in Caimito work through the trauma of the storm and its aftermath, but most public school children in Puerto Rico don't have mental health professionals on hand. In fact, unless they attend one of just 10 public schools that host the Casa Familiar program, their only access to mental health services may be through a Department of Education "triage unit" ― psychologists deployed on a short-term basis to schools in need of help.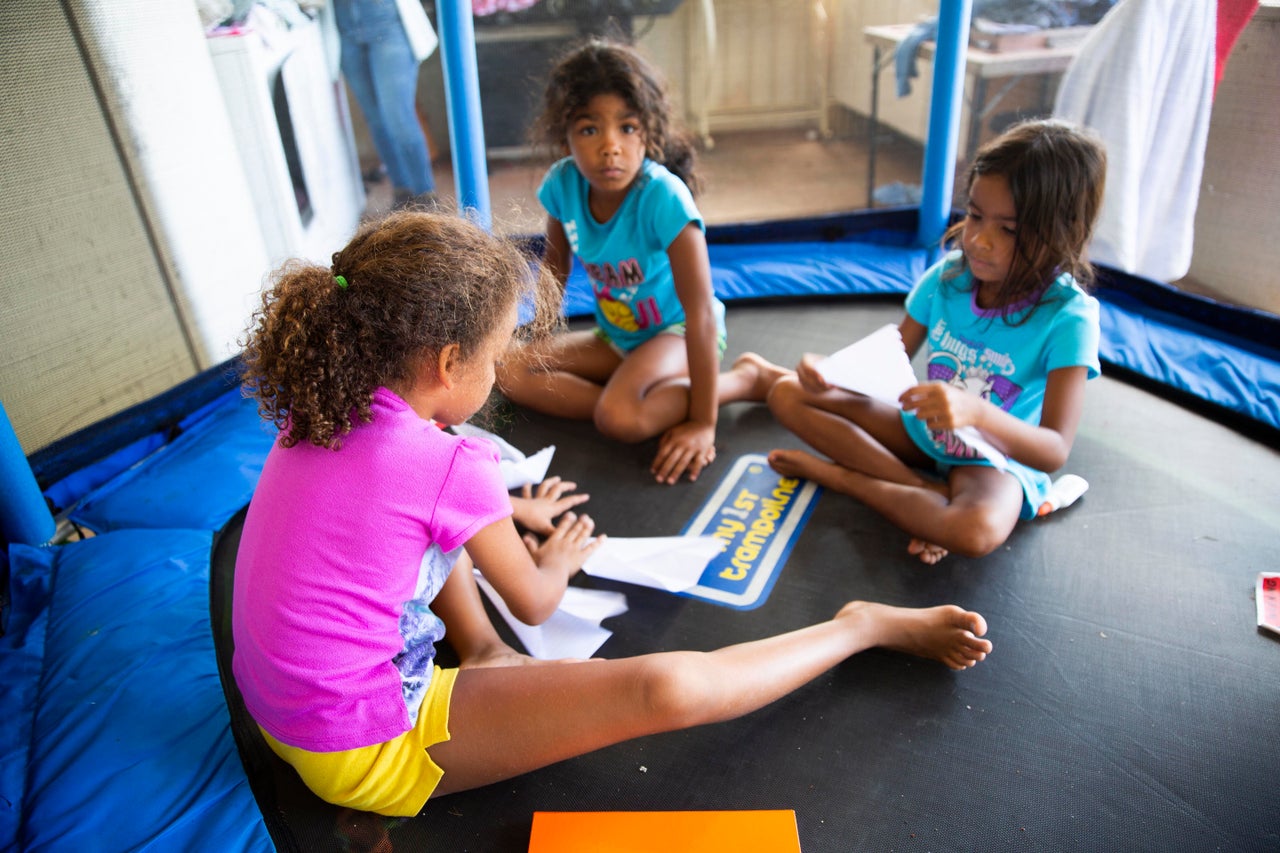 In Puerto Rico, few people know more about a hurricane's impact on children than Dr. Glorisa Canino. The child psychologist, who has spent the last 35 years as director of the Behavioral Sciences Research Institute at the University of Puerto Rico, has done extensive research into how Puerto Rico's previous major storm ― 1998's Hurricane Georges ― affected children.
"Children's response to hurricanes is highly related to how the primary caretaker's response is. If the primary caretaker is very afraid and is affected by the hurricane, then the child is going to be affected," Canino told HuffPost. "It is not only the effects of what happens during the storm, but it's what happens after that storm."
Canino noted that after a traumatic event, young children may become very attached to their parents or guardian again. Older kids may exhibit post-traumatic symptoms ― including nightmares, other sleeping problems and difficulty with darkness. Teens might also act out sexually, she said.
Overall, kids with a troubled home life or a pre-existing psychiatric problem are at higher risk of developing psychiatric problems in the aftermath of a natural disaster. Canino said children from low socioeconomic backgrounds are also more likely to develop these behaviors because their families and communities tend to suffer more from natural disasters.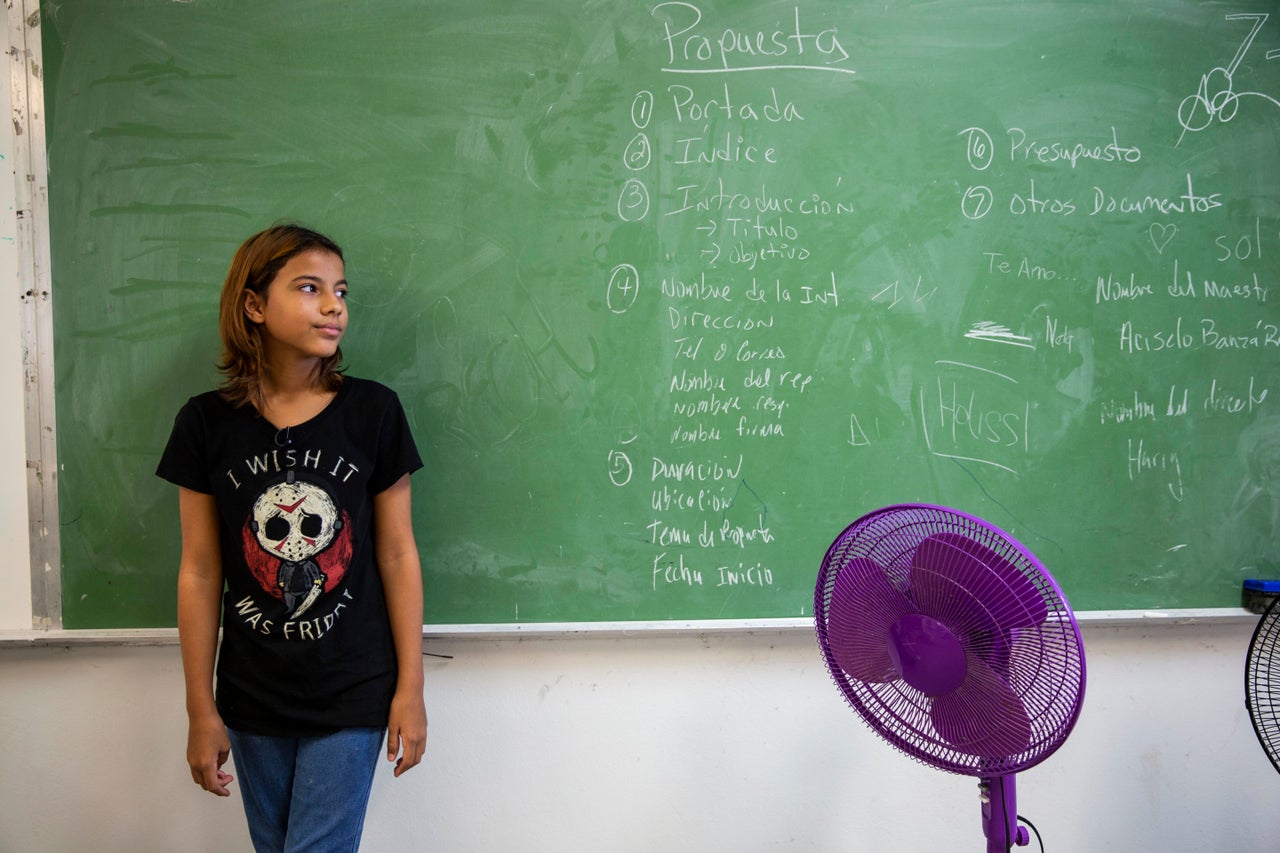 Kids from impoverished neighborhoods, for example, are more likely to have had their homes destroyed, lost relatives or endured food insecurity and homelessness in the aftermath of a storm. They're also more likely to be impacted by school closures, since low-income neighborhoods are more reliant on public schools that depend on government funding.
While the research after Georges offers a guide, experts who spoke to HuffPost believe the effects of Maria will be more profound.
"Studies after Georges give us some insight and a foundation, but we have to evaluate it in light of the fact that [Maria] was a bigger catastrophe," Martinez said.
"The damages in terms of infrastructure were far greater with Hurricanes Irma and Maria, because it was one hurricane after the other," she continued. "There's also the fact that in Puerto Rico we've spent years dealing with an economic crisis that has caused an atmosphere of insecurity and anxiety. So this time around it's been several traumas that have accumulated."
González noted that one other big difference is the widespread separation of families post-Maria. The adults in a child's life, he said, are truly "the frame of reference from which kids or teenagers learn how to handle situations." They're also part of a child's routine, and he said re-establishing routines is crucial to helping a child regain a sense of normality.
"If families are separated, even temporarily, and some children have to move to the U.S. and be separated from their cousins, their siblings, their grandparents, their whole environment ― basically all of that, in one way or another, can affect the mental health of children and adolescents," he said.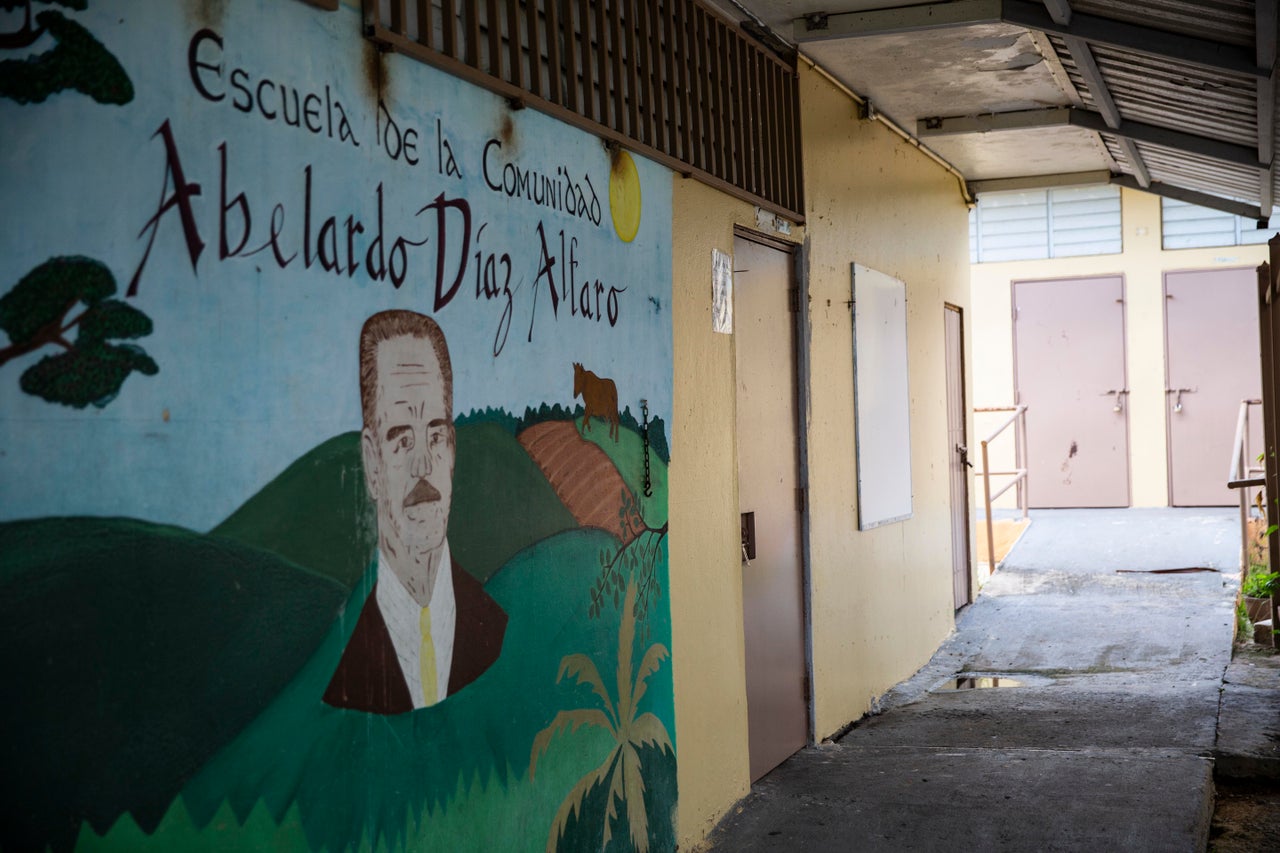 Returning to familiar schools can play an important role in a child's healing process after a traumatic event ― even a struggling school without power or water, according to González.
"The fact that the teachers continue to come and teach class is an important part of them recovering a sense of normalcy," he said.
Keleher, the education secretary, assured HuffPost that her agency was "done" closing schools. Still, for many children, especially those dealing with other trauma from Hurricane Maria, the damage has been done.
The school closures won't just be affecting students from shuttered schools. González pointed out that the influx of new students can "exacerbate pre-existing situations or conditions" among children and teens at the schools that are staying open.
Just over a month into the new school year, it's still too soon to measure the impact these closures will have on kids' mental health. Likewise, experts told HuffPost there are currently no studies underway that focus on children and teenagers' overall mental health in the aftermath of Maria. But they hope that will change in the coming months.
In the meantime, they stress that increasing access to quality mental health care is crucial to preventing current disorders among young Puerto Ricans from persisting into adulthood.
"We're talking about the next generation of leaders who will guide the country and the world in the future," González said. "We need them to be as strong as possible so they can face all of the challenges to come."