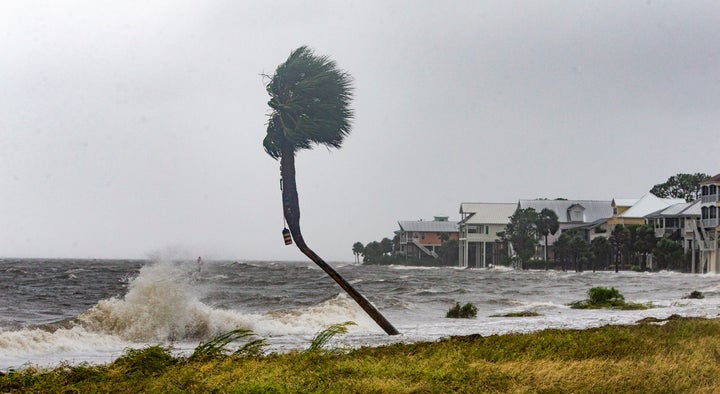 Hurricane Michael intensified to a Category 4 storm as it barreled toward Florida on Wednesday, threatening major damage to the region less than a month before an election in which environmental problems have become an unusually central theme.
The storm, forecast to be the strongest to hit the Florida Panhandle in recorded history, threw campaigns into disarray in the days before it was scheduled to make landfall.
This week Andrew Gillum, the Democratic gubernatorial nominee, was the first to cancel campaign events and return to the capital, Tallahassee, where he serves as mayor and where the hurricane is expected to hit hard.
Ron DeSantis, the Republican gubernatorial nominee, who is fending off new accusations of racism over his apparent defense of slavery, also did not respond to emails requesting comment. But he told The Tampa Bay Times that it would not be "appropriate" to hold a rally just before the storm and turned a campaign event into an emergency supply drop-off gathering bearing his name. 
Sen. Bill Nelson's re-election campaign did not respond to multiple inquiries, and its last nine emails sent to reporters focused on the fundraising gap between the embattled Democratic incumbent and his deep-pocketed Republican challenger. He dropped by the state's Emergency Operation Center in Tallahassee to check on supplies. 
Gov. Rick Scott (R), whose high-stakes bid to unseat Nelson could determine the partisan tilt of the Senate next year, suspended his campaign "for the coming days," his spokeswoman Lauren Schenone said.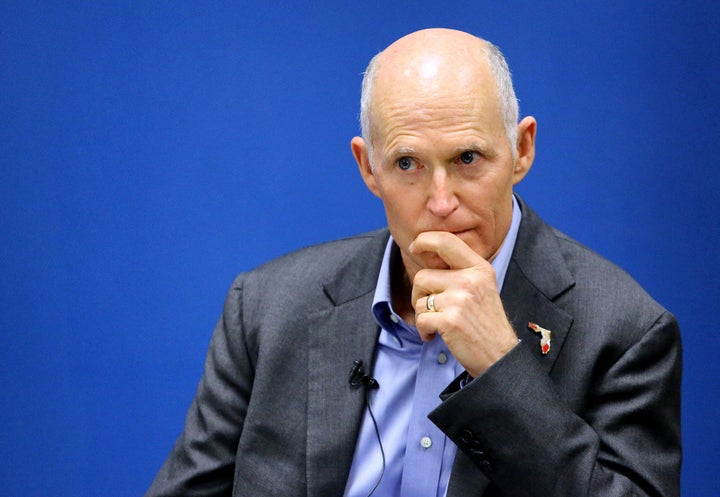 "Governor Scott's first responsibility is to keep the people of Florida safe," she said in an email. "That's what he's focused on as Michael approaches Florida's Gulf Coast."
The tempest arrives as a toxic algae bloom takes center stage in the Sunshine State's midterm elections. The bloom cast an ugly light on Scott's record at a time when he has rushed to reverse years of environmental funding cuts over his two terms and burnish his legacy in a tight race. 
For months, the blue-green algae have killed marine life, forced beach closures and triggered respiratory issues, leaving Scott saddled with the nickname "Red Tide Rick." Critics pounced on his record of slashing Florida's five water management boards' budgets by a collective $700 million since he took office in 2011. Though some funding was restored, the fact-checking site PolitiFact found that their budgets are still $400 million lower than before Scott became governor. Criticism of him on the matter is reflected in recent polling. 
Scott's longstanding rejection of climate science, casting doubt on industrial emissions' role as the chief cause of global warming, attracted more criticism as activists pointed to yet another season of historic storms as a sign of what's to come on a warming planet. Schenone did not respond to a question about those critiques.
As the storm approaches, activists are raising concerns about how it will affect access to the ballot. Florida's official voter registration deadline was Tuesday, but state Secretary of State Ken Detzner, a Republican appointee of Scott's, issued a directive allowing local election officials to accept paper registration forms for an additional day if they closed because of the storm. Democrats and a coalition of civil rights groups filed two separate lawsuits on Tuesday to force the state to extend the registration cutoff by at least a week, saying Detzner's remedy was inadequate because people affected by the storm might not be able to make it back in time to register. In 2016 a federal judge extended the state's voter registration deadline because of a hurricane — a decision that allowed over 108,000 additional people to register.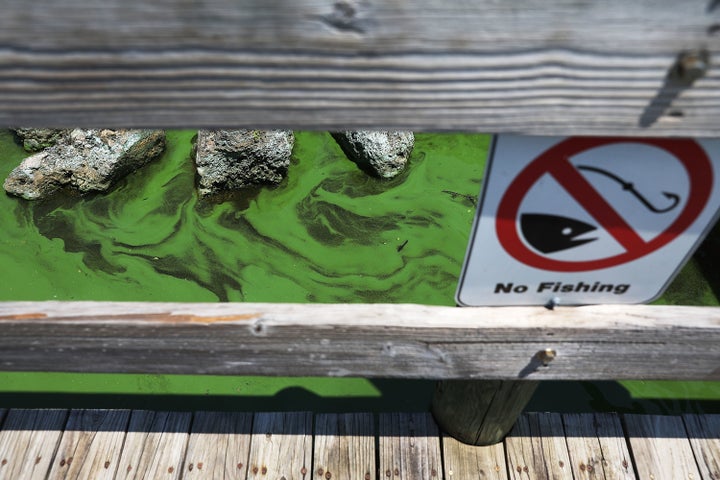 State officials have noted that Floridians could use the state's online voter registration system to get on the rolls through Tuesday evening, but there have been reports of glitches. Democratic lawyers pointed out in their Tuesday filing that people affected by the storm might lose internet and power access, making it difficult to register online.
Michael McDonald, a political science professor at the University of Florida who runs the United States Elections Project, said that even though the storm was heading toward the state's panhandle, it was unclear if it would affect one group of voters more than another.
"[You] also have to consider the places most prone to be affected are low-lying areas where you're more likely to find poor and minorities, so even if the panhandle region tends Republican, it is not clear to me that Democrats may be disproportionately affected in terms of turnout," he wrote in an email.
Federico de Jesús, a co-founder of BoricuActivatEd, which has worked to engage Puerto Rican voters in the midterms, said that groups had registered 77,000 Latinos in Florida and that he didn't think the storm would have much of an effect on that number.
"There's never a great time for a storm, but I think that because the deadline was yesterday, I think that most of the people that they were going to register registered," he said. "I don't think it had a significant impact."
Steve Schale, a Democratic strategist who ran Barack Obama's 2008 presidential campaign in Florida, was also skeptical that the storm would have a big impact on voter registration numbers. "Obviously in the areas where the storm was landing, there is an impact on voter registration, but beyond that, it is hard to see the storm really affecting turnout [and get-out-the-vote] efforts," he said in an email. "We are still 27 days out, and in terms of the state, the impact of this storm is in less than 10% of the statewide vote — and even in worst case, while for individual families the storm will have longer recovery, campaigns will get off the ground pretty quickly."