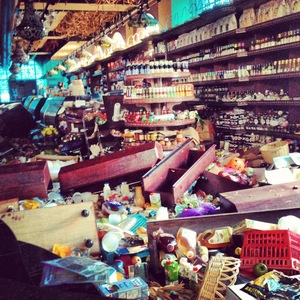 Hurricane Sandy brought unprecedented destruction on the east coast -- homes shattered, subways flooded, city-wide blackouts, and the list goes on. According to ABC News, Professor Morici of the University of Maryland estimates that losses from Sandy could range from $35 to $45 billion.
In the midst of tragedy, hopelessness, and uncertainty for so many, New Yorkers, once again, banned together and took action. I volunteered with CAAV, a pan-Asian community-based organization that supports low-income Asian immigrants and refugees in New York City. We visited low-income apartments, housing primarily immigrants and the elderly. The team knocked on every door on every floor to provide aid to elderly community members, many who were in the dark and down to their last ounce of water. One man in his 60s was taking care of his elderly mother when we knocked on his door. After we provided him with a few bottles of Ensure, he began weeping and telling us how much our act of kindness touched his heart. Another young lady was smoking a cigarette in hallway. We almost tripped over her in the dark and she told us that her grandmother was out of insulin because there was no electricity and it had to be stored in the fridge. Many immigrants could not speak English and had no idea when the power would be turned back on, so we proceeded with handing them flyers in Chinese with information on how to get to the nearest water and food station. Unfortunately, a dozen elderly people lived on the top floor of the building. Without power, the elevator was inoperable, and it was very difficult for them to walk up and down the ten flights of stairs to get food and water.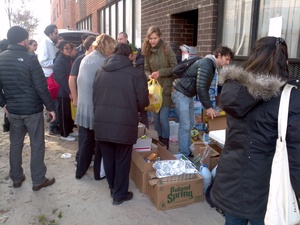 While volunteering, I saw glimpses of hope in the influx of people helping to rebuild New York, most of whom were individuals from churches. Pastor Brian Moll from Forefront Church also had no power at his home but rolled up his sleeves and mobilized his entire congregation to take part in service efforts. Forefront church members raised funding, rallied hundreds of volunteers to gather and distribute food, shelter, and basic necessities for the most vulnerable New Yorkers.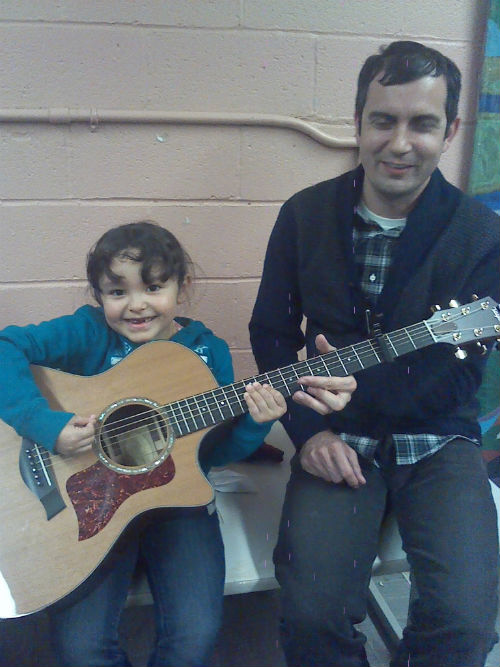 Elizabeth Tennen from Morningstar New York Church brought many smiles to the children at the American Red Cross shelter. The children lit up as they were handed roses and sang worship songs. In the midst of chaos came inspiration --one six-year old girl even wrote her own song and invited other children to sing along.
The Father's Heart, a non-profit organization that provides services for the elderly, working poor, unemployed, at-risk youth, and immigrants also operates a social enterprise called Alphabet Scoop which provides job training and mentorship for teens. They lost thousands of dollars worth of homemade ice cream. In the midst of cleaning up, they still provided warm meals for thousands of lower east side residents.
Lilia Berzon, also from Morningstar New York Church, hiked up the stairs of high-rise building to help a 100-year-old elderly woman who was bedridden. By the time Lilia reached the woman, she was so scared and discouraged that she was sick with a fever. She was covered with four blankets and using candles for both light and warmth. Lilia gave her some food and Ensure. After praying for healing over her body, Lilia left for the volunteer base camp to stock-up on more supplies. She dropped by again to check in on the elderly woman and found out that the fever was gone as well as the Ensure.
Eddie Torregrosa from Valley Shore Assemblies of Good called upon his network to collect gas and bring it into New York City. Eddie and his team distributed gas to cab drivers, medical professionals, and those living in the outer boroughs but stranded in Manhattan without gas.
Pastor Chris Travis from Everyday Church says in his recent book, inSignificant , "Love is something you do, more so than a feeling or desire, love is an action," It was amazing for me to see the outpouring of love by New Yorkers willing to set aside their own needs to help others. These people truly live out the clichéd phrase, I love New York.
A few years ago, I met Jacqueline Novogratz, the founder and CEO of Acumen Fund, a global venture capital fund that combats global poverty. She said to me, "a person who feels loved can overcome the world." I find this simple concept of love to hold true for those in New York City -- the man who wept with gratitude, those who received a hot meal from a volunteer, the elderly neighbor healed of her fever, and those stranded without gas. New Yorkers always pull together in the midst of adversity. There is still so much to be done, and I hope that more New Yorkers rise up to lend a helping hand.
Calling all HuffPost superfans!
Sign up for membership to become a founding member and help shape HuffPost's next chapter